Fancy a castle for your next property? There's more to choose from than you might think. With prices ranging from £375,000 to £27m, here's our top 10 on Zoopla.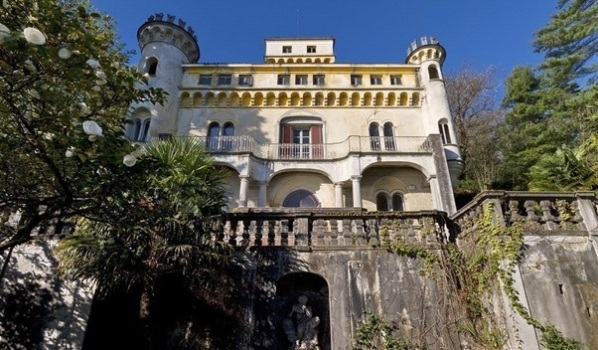 Famous Italian stylist Gianfranco Ferré (a former stylistic director for Christian Dior) once owned this castle, but now it's in need of a major makeover. While the inside may have seen better days, the panoramic views of Lake Maggiore remain stunning. And it doesn't hurt that the price tag also includes two private beaches.
Available via Luxury Home & Lifestyle and International Horizons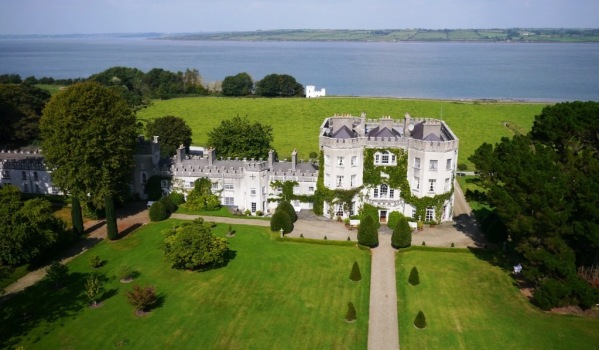 Mick Jagger and Marianne Faithful are among the celebrity royalty that have stayed at Glin castle, which has been occupied for more 700 years by the FitzGerald family. With eight ensuite bedrooms in the self-contained guest wing and a profitable dairy farm and woodland, there's opportunity for the new owner to raise some cash for the bills.
Available via Collins International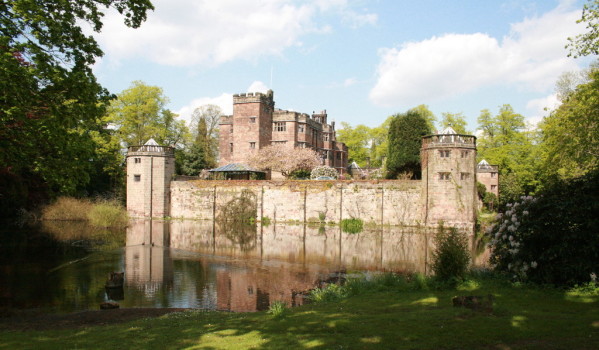 Lock up miscreants in the dungeon, or throw them into the moat? This is just one of several important decisions you'll need to make as Lord or Lady of Caverswall Castle which was first built in 1275 and renovated in 1625. Among its impressive rooms today, you'll find a library, chapel, billiard room and wine cellar.
Available via Sotheby's International Realty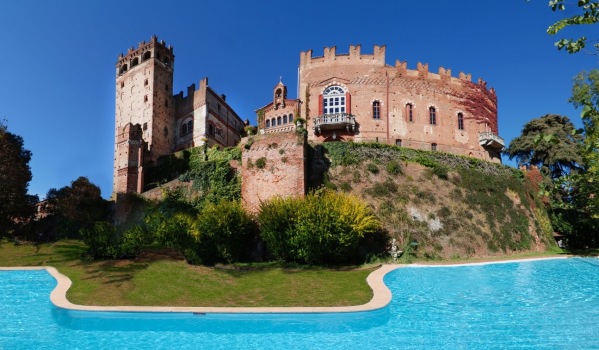 This medieval castle in the hills of Northern Italy dates back to the 11th century and has been meticulously maintained by its generations of owners over the centuries. Take a break from reigning by going for a dip in the adjacent swimming pool or soak up the Italian sun on a long walk in the park that surrounds the castle.
Available via Lionard Srl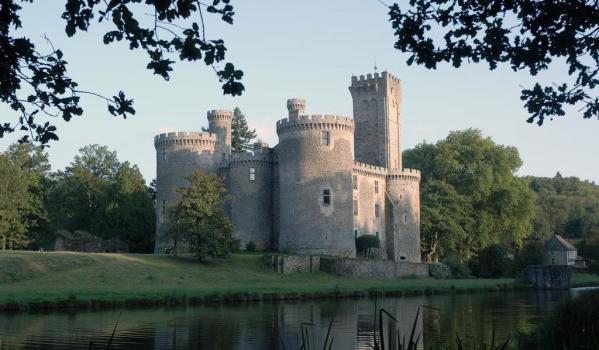 This magnificent castle in the south west of France was built in 1179 and comes complete with a moat, portcullis, fully-functioning tavern and no less than 29 (fully renovated) bedrooms. Sitting on 165 hectares that incorporates a golf course, various outhouses, barns and lakes, there should be enough to keep you occupied. If not, the town of Chalus is only a a 6-minute drive away.
Available via Allez Francais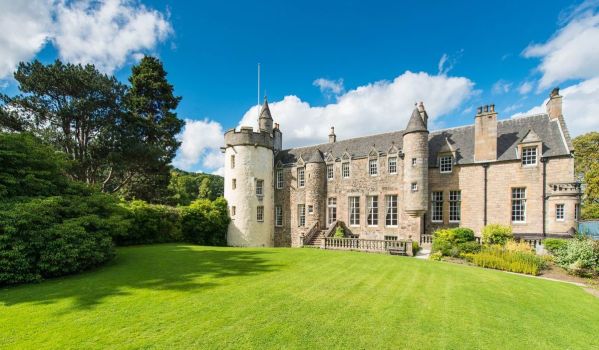 The idyllic castle, which sits just three miles outside the Scottish capital, is on the market for the first time in 300 years. First built in 1542, the castle spans three storeys and has a round tower which offers stunning views of the Firth of Forth. While you'll get nine bathrooms for your £6m, bedrooms are limited to five.
Available via Ballantynes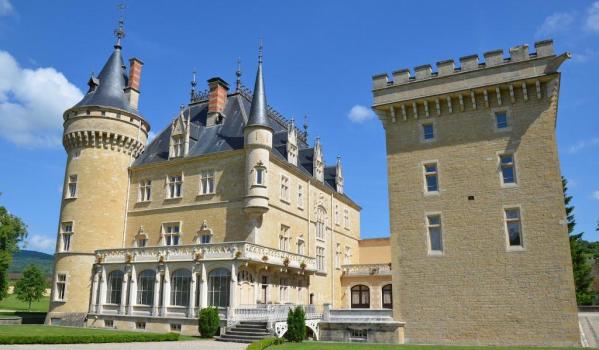 Comfortably accommodating 100 people, you could throw one hell of a party in this imposing French castle which is situated just a short drive from Switzerland's Geneva airport. And when your guests emerge from its 24 bedrooms the morning after, shake off the hangovers with a tour around the stables and indoor riding school.
Available via Property Europe Online Limited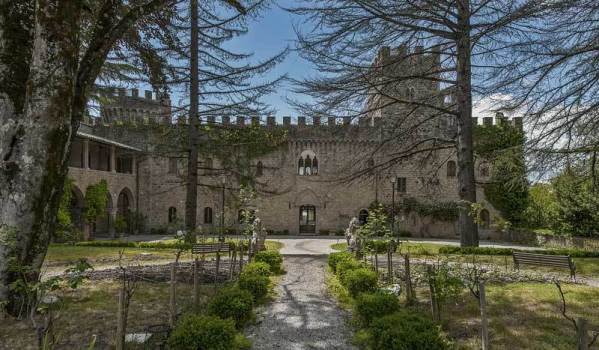 Built in 1380, this gorgeous castle and adjoining 19th century villa in Italy's southern Umbria region, is bursting with charm. As the estate was previously used as a hotel and wedding venue, it comes with plenty of more up-to-date features including double glazing and disabled access. The 11-bedrooms and four reception rooms are set within 98 acres of parkland, woodland, pastures and olive groves.
Available via Beliving International Properties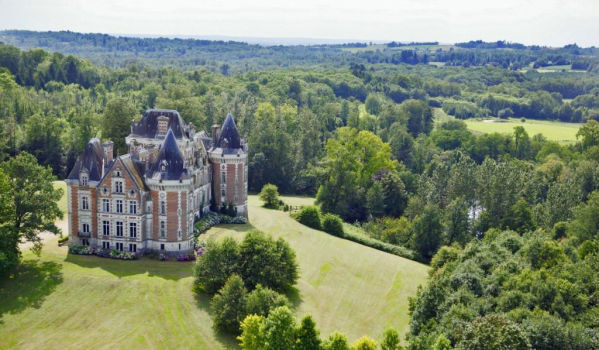 This majestic French castle in south-west France looks like something straight out of a Disney film. And for a reasonable £2.3m, you could certainly make a prince or princess' entrance down the sweeping grand staircase. With the promise of evening sunshine, you could go onto enjoy a romantic diner in the mature rose gardens.
Available via Home Hunts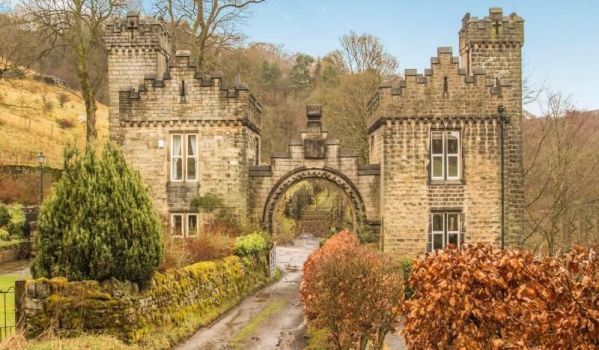 Feeling a little priced out? Try this Grade II-listed gatehouse in West Yorkshire's Halifax. Originally part of the Castle Carr Estate, it's since been transformed into a cosy three-bedroom family home and put on the market for £375,000. You'll still get your slice of history and space, but it will take a lot less looking after.
Available via Reeds Rains
Which of these castles would you most like to be King or Queen of? Tell us in the comments below...
comments powered by

Disqus