It's the first anniversary of the launch of the Help to Buy ISA. If you're interested in the Government's flagship scheme, check out the pros and cons here first.
UPDATED 6 JANUARY, 2017
December 1 marks exactly one year since the Government launched its Help to Buy ISA, which was designed to help first-time buyers get onto the property ladder.
First announced in the 2015 Budget, the flagship initiative allows buyers to save up to £12,000 tax-free – and receive a £3,000 bonus from the Government to boot (also tax-free).
But initial figures show the take-up of the scheme has been smaller than first anticipated.
The Government originally expected it would have to pay out £2.1bn to the scheme between launch and its planned end date in December 2019. It has since revised this figure to £1.2bn, almost half of that sum.
A Government statement published as part of the 2016 Autumn Statement said: "Take-up has been...around half that assumed in the original costing, with deposit levels also slightly lower than the allowable limits under the scheme."
The Help to Buy scheme also attracted criticism during the summer when it emerged that first-time buyers won't be able put the cash towards boosting their deposit. The tax-free lump sum is only paid out when the purchase completes so can only be used to reduce the overall mortgage balance.
Still interested? Here's a handy recap of the account's pros and cons...
Pros
It's tax-free: you don't pay income tax on the interest you earn in a standard ISA – and the Help to Buy ISA is no different in this respect. It allows you to save up to £12,000 tax-free.
The Government then adds a 25% bonus on top: this beats even the very top savings rates on the market.
You can start saving from as young as 16: just like Junior ISAs (JISAs), these accounts are available to anyone aged 16 or over. You just need to be a first-time buyer who has never owned their home (or even part of one).
Each person gets their own account: so if you're buying as a couple, you'll be able to save £24,000 in a Help to Buy ISA and get a maximum bonus of £6,000 on top.
There is no time limit to how long you can save for: once a Help to Buy ISA is open, you can carry on paying in money indefinitely. Plus, there's no deadline by which you can claim your Government bonus.
It's available on all types of property: the Help to Buy ISA can be used to buy a new-build home or an older, re-sale flat or house. However, it must be bought for you to live in and it must be in the UK.
You can take your pick of providers: well-known high street banks that offer the Help to Buy ISA include Barclays, Lloyds Banking Group, Nationwide, NatWest, Santander and Virgin Money. Interest rates vary so, as always, compare deals.
You can switch your Help to Buy ISA between providers to chase the best rates: the Help to Buy ISA is similar to many standard ISAs in that, if the interest rate falls, you can switch to another account provider with a better deal. Just make sure you carry out an ISA transfer. Withdrawing the cash from one ISA and paying it into another will mean losing its tax-free status.
You can still hold cash or stocks and shares ISAs from previous years: they can sit alongside your Help to Buy ISA. (Although you can't open a cash ISA and Help to Buy ISA in the same tax year).
You can withdraw your cash at any time: and you'll still receive your savings with the tax-free interest due. You'll simply miss out on the Government's bonus.
You can use the Help to Buy ISA alongside any mortgage
You can combine it with other initiatives to get onto the property ladder: why not consider using the Help to Buy ISA with the Government's Help to Buy equity loan?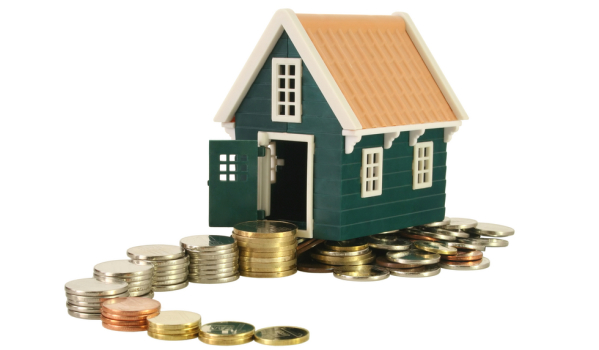 Cons
You cannot put the cash bonus towards the initial deposit required to buy a home: the all-important tax-free bonus is only paid at the point of completion. It means that you'll have to raise the initial deposit (payable at exchange) yourself, and use the Help to Buy ISA bonus to reduce your overall mortgage amount and subsequent monthly repayments.
The Help to Buy ISA won't go far if you live in an expensive area: there is a cap on the value of property purchases of £450,000 in London and £250,000 outside the capital. But the average London home is currently worth £680,265, according to Zoopla.
You are only allowed one Help to Buy ISA (ever): this differs to standard ISAs where you are able to have multiple accounts open, although you can only contribute to one in any single tax year. However, you will be able to transfer your Help to Buy ISA between providers (see 'Pros').
There is a limit on how much you can pay in each month: you can pay up to £1,200 into the ISA in the first month, made up of a one-off opening deposit of £1,000 and a monthly deposit of £200. But you are limited to saving up to £200 a month thereafter. It will therefore take a minimum of four-and-a-half years to claim the maximum Government bonus of £3,000.
The amount you can save is a lot less than a regular ISA: you can only save £2,400 each tax year (as well as the initial £1,000 deposit) in a Help to Buy ISA, while you can pay up to £15,240 into a regular cash ISA in the current tax year (16/17). Note also, that if you're a basic rate taxpayer, the Personal Savings Allowance now means you can earn up £1,000 in interest just in a standard savings account without paying tax. Higher rate taxpayers can earn £500.
You can't open two ISAs in the same tax year: so if you've already opened an ISA this tax year, you'll have to wait until April 6, 2017, to open a Help to Buy ISA.
You can't contribute to two ISAs in the same tax year: so if you want a Help to Buy ISA, you will have to choose one or the other. If you decide on the Help to Buy ISA, you must:

transfer all the cash you've put into your old ISA this tax year into the Help to Buy ISA. However, this ONLY works if the balance if £1,200 or less. That's because the maximum you can put in the Help to Buy ISA is £1,000 plus the first instalment of £200.
stop paying any more into your old ISA.
if you have a balance higher than the £1,200 limit, you will have to close the old ISA and therefore lose the tax-free benefit in order to unlock access to your new Help to Buy one.
existing ISAs from previous tax years that you are not topping up, are unaffected.
There's still no guarantee you'll secure a mortgage: the introduction of the Mortgage Market Review in April 2014 has forced lenders to be much more rigorous with applicants' affordability.
You cannot open a Help to Buy ISA if you've already been on the property ladder: even if you don't own a property now, you cannot open one of these accounts if you previously owned your home, or even a part of one.
A minimum savings balance is required before ANY bonus is paid: you need to save at least £1,600 for the Government bonus to kick in. In this case, it will amount to £400. This compares to the £3,000 maximum triggered by £12,000 of savings. Your Help to Buy ISA can hold more than £12,000, but cash above this threshold will not qualify for a bonus.
You won't receive interest on the Government's bonus: and your solicitor will need to apply for the bonus on your behalf.
Would you open a Help to Buy ISA? Tell us by posting a comment...
comments powered by

Disqus