Surveys
What survey do I need?
Buying a property? To get the full picture of what you're paying for, you'll probably need to get a survey done. Start your homework here.
Having a survey carried out on a property you're buying, is not a legal requirement. And, at a time when your bank account feels like a bucket with a hole in the bottom, it may feel like an unnecessary expense.
However, in the long run a survey could save you considerable time, money and stress. Here's what you need to know.
What is a survey?
Put simply, a survey is a health-check on a property. If it uncovers problems, you can ask the seller to fix them before proceeding with the purchase, or tweak the price to account for the cost of fixing them yourself. You might even decide to pull out of the purchase altogether.
Do I need a survey?
It's entirely up to you. But many people consider the cost of a survey worth paying when compared to the value of the asset they are buying.
If you're buying a new-build though, most homes come with an NHBC 10-year guarantee, so you might not need a survey. Still, it's a good idea to get a 'snagging survey' done which checks for defects and poor finishings such as wonky guttering or cracks in walls.
Top tip! If you're getting a mortgage, the lender will carry out a valuation. But this is for its own purposes to check the property is worth enough to secure the loan against. A lender valuation should not be confused with a survey.
What kinds of surveys are available?
There are three main types of survey. Here's a quick round-up of what each provides and when you might need them:
Condition Report
This the most basic survey and includes the following:
A 'snapshot' of the condition of the building (garages and any outbuildings) on the day of inspection
A check on services to the property, such as gas and water supply
A summary of any risks expressed as a traffic light system
Costs of a Condition Report start at around £250, but prices vary according to the value of the property. This type of survey is suitable for newer homes and those in a generally good state of repair.
HomeBuyer Report
This more comprehensive than the Condition Report and includes the following:
A deeper inspection (although only of what's visible; the surveyor won't be lifting floorboards or moving furniture)
The surveyor's valuation of the property
A summary of problems that may affect its value
An insurance 'reinstatement figure' (the cost of rebuilding the home if it were totally destroyed)
An inventory of problems that need attention
Any legal considerations
Advice on repairs and maintenance
HomeBuyer Report costs start between £350 and £400 with another £100 or so for the valuation, but prices vary according to the value of the property.
This type of survey is suitable for most modern homes as well as older homes that are in a reasonable condition. It's also suitable if you have any concerns about the purchase, or you're simply looking for peace of mind.
Building Survey
Formerly known as a Structural Survey, this is the most comprehensive, often taking several days to complete. It includes all the features of a HomeBuyer Report (but not a valuation), plus the following:
A detailed evaluation of each aspect of the property
A summary of defects (even insignificant ones) and potential problems caused by hidden flaws
Advice on repairs, their estimated cost, and the likely consequences of failing to address them
Advice and considerations for your solicitor
Costs for a Building Survey start at around £750, but prices vary widely according to the property and its value.
This survey is most suitable for large, unusual, old, listed or dilapidated homes. It's also suitable for buildings undergoing a change of use – a barn conversion, for example.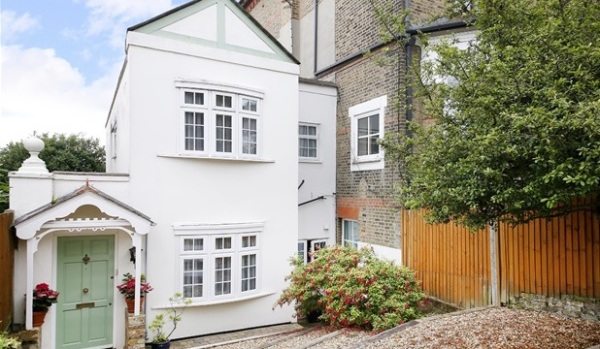 Surveys in Scotland: The Home Report pack
A property seller in Scotland is obliged by law to produce a Home Report pack within nine days of marketing a property. Potential buyers will have access to the pack free-of-charge. It includes:
A survey and property valuation
An Energy Report, and an Energy Performance Certificate (EPC)
A property questionnaire covering issues such as council tax and electricity provider.
It may still be worth getting your own survey, however, especially if you are concerned about the state of the property. And some properties, such as new-builds, conversions, and those purchased through Right to Buy, don't require a Home Report.
Where can I find a surveyor?
We've teamed up with GoToSurveys (scroll up for details) who offer all three surveys (Condition Report, Homebuyer Report and Building Survey) and employ RICS-accredited surveyors.