The city of Coventry is set to undergo major regeneration, so now is the perfect time to get in on the action.
Overview: It is the birthplace of poet Philip Larkin and the city where Lady Godiva made her legendary naked protest. Coventry, the midlands' stronghold and heart of the British motoring industry, is celebrating the news that Jaguar Land Rover, one of its major employers, is planning a £500million investment plan at its city headquarters. But there is more to celebrate about Coventry than just cars.
Where is it?: In the West Midlands, just south east of Birmingham.
How much will it cost me?: Prices have risen by 7% (or £11,889) in the last year, to an average value of £181,764.
What the experts say: Rajinder Bansal, senior director of Bansal Estates, said prices around Coventry University are particularly strong as first-time buyers compete with buy-to-let investors from the Midlands and from London. "A year ago a two-up two-down terrace in that area would have cost £60,000 to £70,000," he said. "Now it would cost £90,000 to £100,000, and we are getting to the stage where there is not much property around to buy."
Tom Davis, manager of Harrington & Co estate agents believes Coventry's star is rising. "We are getting a lot of inward investment," he said. "We have two very highly rated universities, and it is definitely up and coming."
While singletons stick to the city centre, families tend to opt for one of the suburbs. Popular choices, said Mr Davis, include Westwood Heath. The clue is in the name here; Westwood Heath is to the west of the city centre and surrounded by ancient woodland. The area has been a focus for new housing developments over the last two decades, and you could pick up an executive home from around £300,000 (for a three-bedroom semi) to £600,000 (for a five-bedroom detached house).
For more bang for your buck Mr Davis recommends Whitmore Park, north of the centre, where you could pick up a three-bedroom semi for £180,000 to £190,000, or a three-bedroom terrace from £130,000 to £150,000 The area has good transport links to the city centre, a decent parade of shops and, crucially, some good schools.
Any downsides?: Some unattractive brutalist buildings were inserted into bomb sites left after the Second World War. As a result the city centre is a bit of a concrete jungle.
Top schools: Bournebrook CofE Primary School, Stretton CofE Academy (primary) and President Kennedy School Academy are all rated 'outstanding' by Ofsted.
Landmarks: The eerily beautiful St Michael's Cathedral, a 14th century monument bombed during World War Two leaving only its spire and outer walls standing.
History lesson: In the late 19th century James Stanley and his nephew invented a new, modern bicycle to replace the dangerous penny-farthing. The company they founded became Rover.
Where to eat, drink and make merry: The city centre has a really good array of excellent Indian restaurants; or for a change of pace take tea at the Coombe Abbey Hotel. Later you can dance it off at one of the city's student haunts like the Kasbah.
Retail therapy: Head to FarGo Village (otherwise known as Far Gosford Street) with its vintage shops, boutiques and coffee shops. The City Arcade is another good hunting ground for one off gifts and people watching. For food the city's indoor market has almost 200 stalls.
Trivial pursuit: Coventry was the world's first twin city, reaching out in solidarity to Stalingrad in Russia when the city, now called Volgograd, was under siege during the Second World War. Coventry itself was heavily bombed during the war.
What's on the Market:
1. For a house with serious wow factor this six-bedroom Georgian pile fits the bill. The property, with lovely country views, is priced at £950,000: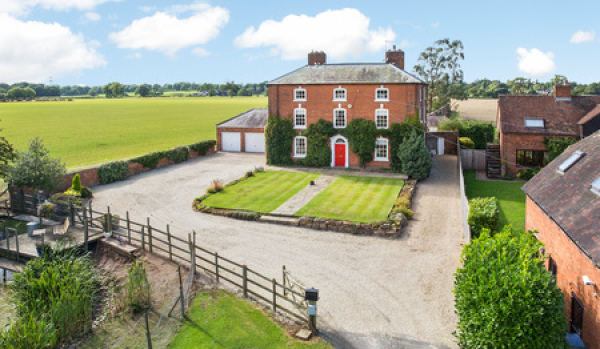 2. This great four-bedroom family house, close to the city centre, is on the market for £340,000: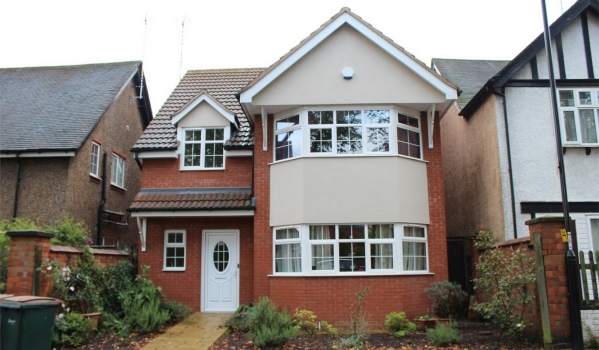 3. This classic two-up two-down in the north east Coventry suburb of Stoke, is priced at a first time buyer friendly £115,000: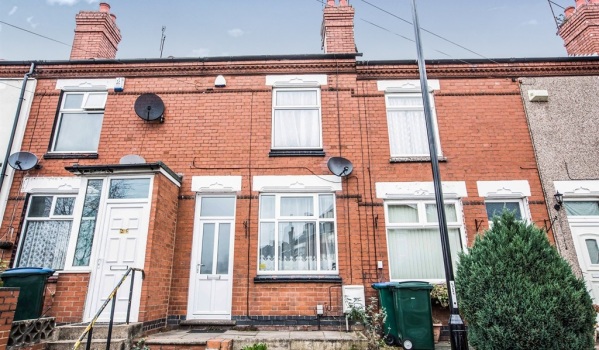 You might also be interested in...