Contrary to the notion of being sent to Coventry, this West Midlands city has plenty to shout about.
Where is it?
Coventry is the second largest city in the West Midlands and lies roughly 19 miles from Birmingham. It's also the most central city in England, as it's just 11 miles from the country's geographical centre in Leicestershire. The city is surrounded by the West Midlands Green Belt, which has protected it from merging into surrounding towns such as Nuneaton, Rugby and Royal Leamington Spa.
How much will it cost me?
The average price of Coventry homes currently stands at £211,602. The table, below, shows how many properties have sold in the city over the past 12 months, the average sale price, and how values are changing.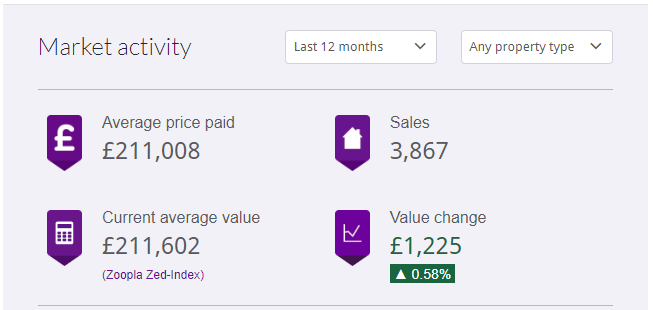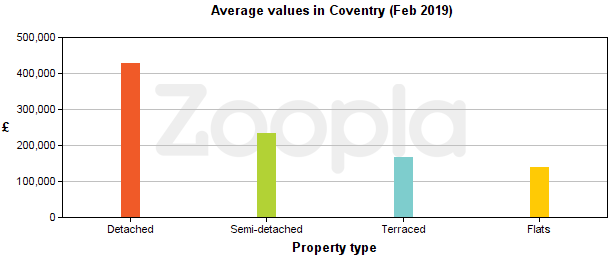 What about renters?
Average asking rents for Coventry homes currently stand at £1,089 per month. Renters will need to budget £937 for a two-bedroom flat and £1,437 for a four-bedroom house.

Finding an estate agent
Whether you're buying or renting, you can choose the right agent with our handy AgentFinder tool. It allows you to compare the number of listings and time it takes to sell from agents across the county. There's a total of 101 sales and letting agents in Coventry listed on Zoopla.
What the experts say
Rajinder Bansal, senior director of Bansal Estates, said prices around the university are particularly strong as first-time buyers compete with buy-to-let investors from the Midlands and from London for nice areas to live in Coventry.
Tom Davis, manager of Harrington & Co estate agents believes Coventry's star is rising. "We are getting a lot of inward investment," he said. "We have two very highly rated universities, and it is definitely up and coming."
While singletons stick to the city centre, families tend to opt for one of the suburbs. Popular choices include Westwood Heath to the west of the city centre and surrounded by ancient woodland. The area has been a focus for new housing developments over the last two decades.
For more bang for your buck try Whitmore Park, north of the centre. The area has good transport links to the city centre, a decent parade of shops and, crucially, some good schools.
What's for sale…
…for the first-time buyer?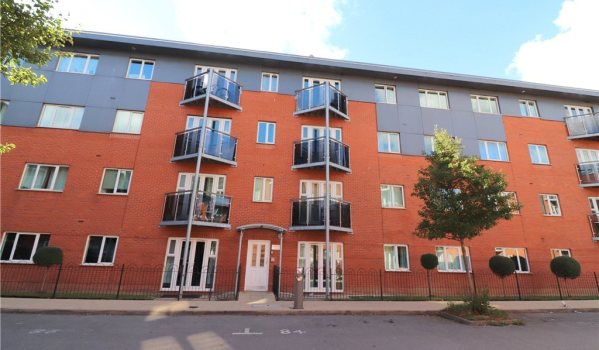 This second-floor apartment ticks all the boxes – it's a stone's throw from the city centre, doesn't need any work done and comes with secure entry and an allocated parking space. Both of the bedrooms are doubles, with the master having its own ensuite bathroom.
Available via Allsopp & Allsopp
…for the family?
Three-bedroom terraced house in £210,000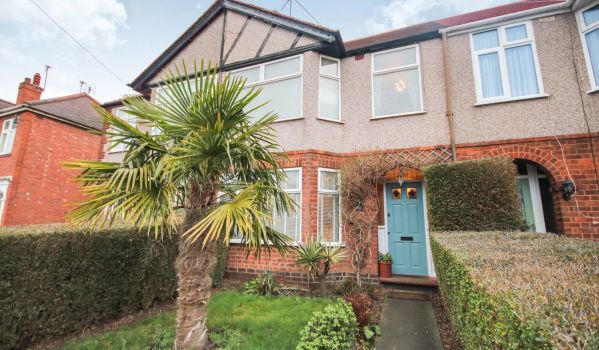 It doesn't get much better for nice areas to live in Coventry than this recently renovated family home, which sits in the sought-after suburb of Coundon. The house now contains a sleek open plan kitchen and living room, a dining room with a period fireplace, two double bedrooms, a single bedroom and a family bathroom, all of which have been tastefully decorated.
Available via Purplebricks
….for renters?
Two-bedroom flat to rent for £950 per month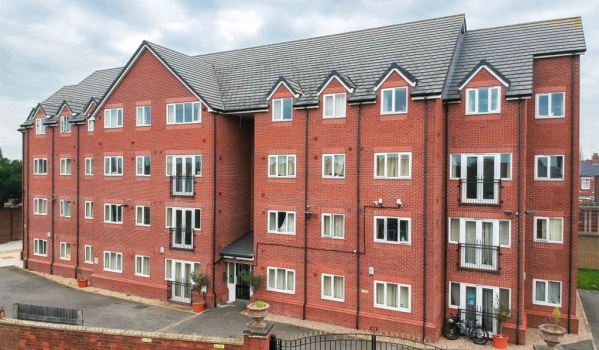 There's no need to worry about a trip to IKEA with this flat, as it already comes fully furnished. The recently refurbished apartment is within walking distance of the city centre, but there's also bus stops conveniently close by. You'll also feel safe with a secure entrance system and CCTV cameras in place.
Available via Complete Residential Lettings
…with the biggest discount?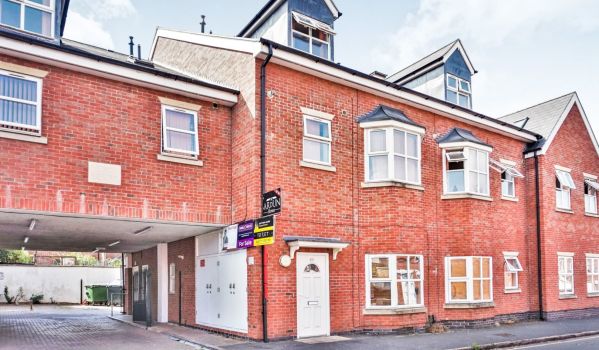 Originally listed for £140,000, this modern apartment has since had its price chopped by £35,000. This well-maintained home would be ideal for first-time buyers looking to step on the property ladder. Alternatively, it could be a great investment for landlords, as it would be ready to rent out straight away and is within easy reach of the centre of Coventry.
Available via Purplebricks
The most popular Coventry home currently for sale is…
Four-bedroom semi-detached house for £187,496
It's no surprise that this brand-new home has caught your attention, as it's part of the Affordable Home Scheme. If you want to make this home your own you can use the Help to Buy equity loan, meaning you'll only need a 5% deposit. If you're also selling a property, part exchange is on offer.
Available via Persimmon
Best ways to get around Coventry
By rail: Trains from Coventry station take you into London Euston in just over an hour, while you can be at Birmingham New Street in around 20 minutes. Both Leamington Spa and Rugby can be reached in less than fifteen minutes. Trains are also available from Coventry Arena, Canley and Tile Hill.
By car: Coventry offers a well-connected road network, with the M6 (leading towards Liverpool) to the north of the city and the M40 (leading into London) to the south. The M69 runs between Coventry and Leicester, while the A45 connects to the M42 and M45 (and subsequently the M1).
By air: Coventry does have its own airport, but it doesn't offer scheduled flights, so not ideal unless you have your own pilot's licence or can pay to fly privately. Birmingham Airport is the closest international airport to Coventry, 11 miles to the west of the city. Other options include Luton Airport, which is around an hour-and-a-half drive away, and London Heathrow Airport which can be reached in an hour and 40 minutes.
Schools in Coventry
There's a variety of types of schools in Coventry, from infant schools, through to secondary schools, special schools and independent schools, many with an 'Outstanding' rating. You can find more information on Coventry City Council's website and the Government website.
Landmarks
The eerily beautiful St Michael's Cathedral is a 14th century church that was bombed during World War II, leaving only its spire and outer walls standing. The new modernist St Michael's Cathedral was built next to the ruins and was consecrated in 1962.
History lesson
Lady Godiva made her legendary naked protest in the streets of Coventry after her husband Leofric, Earl of Mercia, raised taxes. There are several monuments in reference to the event around Coventry and Lady Godiva also features on the city's flag.
In the late 19th century James Stanley and his nephew invented a new, modern bicycle to replace the penny-farthing. The company they founded became Rover and began producing cars in the early 20th Century, helping Coventry become a major centre for the British motor industry.
Where to eat, drink and make merry
The city centre has a wide array of excellent Indian restaurants, including Tumeric Gold, My Dhabba and Nashaa. If you're out and about in town pick up pizza or pasta from Millie's Kitchen or a wrap from Hummus House, which can both be found on Market Way. For a change of pace take afternoon tea at the medieval Coombe Abbey Hotel or at the Rising Café in Coventry Cathedral.
For pubs, The Greyhound Inn and the The Golden Cross both come highly recommended. And if you want to put on your dancing shoes you can head to Kasbah or JJ's. For a night out with a difference, try Ballxrs, which contains a giant ball pit for 40 people along with board games and a beer pong league.
Retail therapy
Head to FarGo Village (otherwise known as Far Gosford Street) with its vintage shops, boutiques and coffee shops. The Lower Precinct shopping centre has outlets including Next, H&M, New Look and more. To pick up fresh produce you can head to the city's indoor market, which boasts almost 200 stalls.
Trivial pursuit
Coventry was the world's first twin city, reaching out in solidarity to Stalingrad in Russia when the city, now called Volgograd, was under siege during the Second World War. Coventry itself was heavily bombed during the war.
You might also be interested in...