With it's friendly residents, excellent transport links and roaring night life, could Newcastle upon Tyne be the city for you?
Overview: The decline of shipbuilding dealt Newcastle upon Tyne a major blow - but it is fighting back. Its cultural transformation saw it voted the UK's best city in a recent Guardian poll (as well as one of the best cities in England and Wales to raise children according to the Family Hotspots Report).
It is also renowned as a friendly city, with fabulous nightlife, an excellent Metro system, proximity to the sea for days out, and a burgeoning foodie scene. Later this month Geordies will get their first view of the city's swankiest ever development, Jesmond Three Sixty. As well as shops, bars and restaurants, there will be 80 flats that are expected to shatter price ceilings when they hit the market.
Where is it?: On the north bank of the River Tyne, Tyne and Wear, north east England.
How much will it cost me?: Newcastle has, quietly, had a good year – prices are up 5.72% or just over £11,000 to an average £203,644. A typical detached house in the city is now worth £363,112, while a flat costs £142,365.
Prices in the city centre have also risen, up 6.06% to an average £167,036:
Hotspots:
The affluent suburb of Jesmond in the north of the city has seen prices increases by 7.3% to an average of £345,254.
Jamie Carr, branch manager at Bridgfords estate agents attributes Jesmond's strength to its proximity to the city centre, its two Metro stations, and its village feel with cafés, shops, bars and restaurants in the streets around Acorn Road.
Its other strength is the double whammy of owner occupiers and buy-to-let investors looking to cash in on the student buy-to-let market. "It is a very popular area for students," said Mr Carr.
Expect to pay around £155,000 for a two-bedroom flat in a Victorian or Edwardian conversion, or around £400,000 for a four-bedroom semi.
What the experts say:
In the city centre Alison Marsh, valuer at Pattinson estate agents said a two-bedroom flat on the Quayside, popular with both young professionals and investors, would typically cost between £130,000 and £150,000. City wide she believes prices have yet to recover to 2007 levels, but feels recent improvements are down to market sentiment. "People just seem to be more confident somehow," she said.
Julie-Anna Defraine, co-owner of Wilson Defraine estate agents believes Newcastle's number one asset is its people: "Everybody you speak to says that we have got such a happy attitude; we are very positive."
"The city itself comes with massive business opportunities, as blue chip companies are moving in. There's lots of arts and culture too, with castles and blue flag beaches on the Northumberland coastline," said Ms Defraine. "The nightlife is massive, and it is just a thriving place to live."
Buyers are a healthy mix of upsizers, downsizers, investors, and relocators (usually with local roots) coming to Newcastle from as far afield as Australia. And Ms Defraine believes first time buyers have been encouraged back to the market by the Government's Help to Buy scheme.
Any downsides?: Ofsted's regional director for the north east recently complained about an "inexcusable" drop in educational attainment across its schools, a cause of concern for parents. There are still some very run-down and deprived pockets, including Byker in the east of the city, and Scotswood in the west. Soft southerners will find winter in Newcastle windy and cold and traffic is a city centre problem particularly when the mighty Newcastle United is playing at home.
Top schools: A huge variety but Newcastle College is considered one of the best, with three consecutive "outstanding" ratings from Ofsted.
Landmarks: The iconic Tyne Bridge and the more modern Gateshead Millennium Bridge, which opens and closes like a blinking eye. St James' Park, home of Newcastle United.
History lesson: Fragments of Hadrian's Wall are visible in West Road, Newcastle.
Where to eat, drink and make merry: The city's Quayside has been reinvented since the city's great shipbuilding days and is now full of bars and restaurants.
Retail therapy: If you like malls the giant city centre Elden Square has every chain store you can think of, while the intu Metrocentre, just out of town, is the largest in Europe. For boutique stores and designer names the beautiful Central Arcade in Grainger Town (part of the city centre) is the place to go.
Trivial pursuit: If a Geordie calls your house hacky be offended – it means dirty. Retaliate by calling them a doylem (idiot).
What's on the market?:
1. Jesmond has some lovely Victorian properties. This three-bedroom flat, with period features, is on the market for £230,000.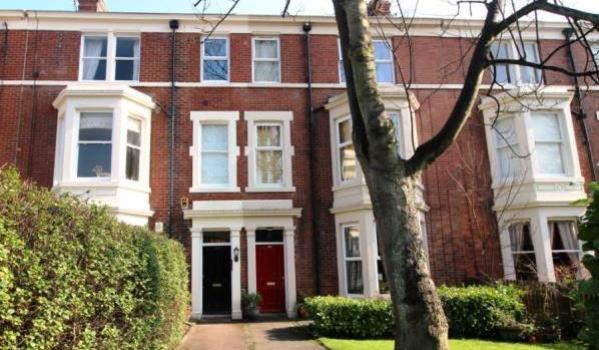 2. Newcastle's city centre is not all about small flats. This Grade II listed two-bedroom terraced house is priced at offers over £325,000.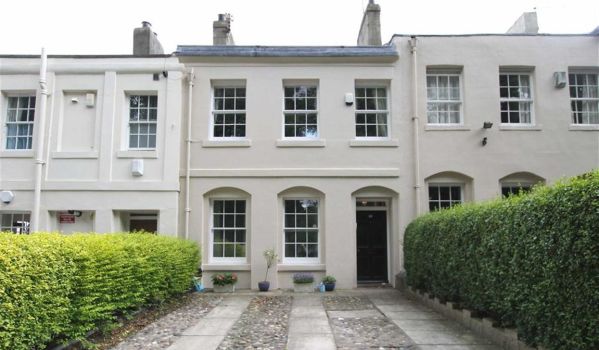 3. For a family home this four storey, five-bedroom end of terrace house, recently renovated, would make a great choice for offers in the region of £257,500.