When deciding where to live, health increasingly tops the agenda. Here are eight areas of the UK worth considering if you are ready to move... and move.
When deciding where to live, factors such as price, space and school proximity usually feature among the top priorities.
But house hunters might soon be adding leisure facilities and natural spaces to the list, after a recent Sport England report found that we're growing increasingly active as a nation.
The number of people who participated in regular exercise in the 12 months to November 2018, jumped by almost 500,000, while the number of inactive people fell by 185,000, data from its most recent Active Lives Adult Survey shows.
Our list, below, looks at the only eight areas in the UK that have shown both a statistically relevant...
rise in the number of active residents. ie. those exercising more than 2 1/2hrs a week
fall in the number of inactive residents. ie. those exercising less than 30mins a week
From metropolitan Lewisham in south London to the sleepy holiday town of Great Yarmouth, it's a surprisingly eclectic mix of urban and rural locations.
Here's a rundown of each area and what it has to offer.
1. MANSFIELD, Nottinghamshire
AVERAGE ASKING PRICE: £204,883
ACTIVITY LEVELS:
8.8% rise in active residents (exercising 150+ minutes a week)
7.38% decrease in inactive residents (move less than 30 minutes a week).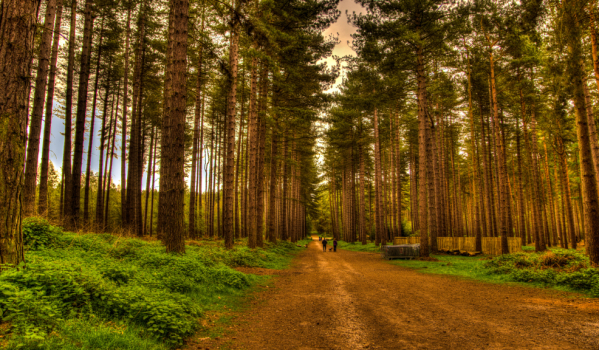 Sherwood Forest is just an arrow shot away from Mansfield
The market town of Mansfield is a stone's throw from Sherwood Forest and less than an hour from the Peak District National Park, which makes active living easily accessible and varied.
The location is well served by public leisure facilities, including seven Green Flag parks, nine local nature reserves to enjoy in hot summers and mild winters, five outdoor gyms, 35 play areas, two BMX tracks, a skate plaza and a pitch and putt course.
You can find sporting activities from archery and bowls, to football and outdoor fitness classes in its parks and open spaces and there's free access to tennis courts, too.
Community growing schemes – there are 600 allotments, nine orchards and two gardens – also serve to promote healthy eating as well as tackle issues such as isolation and loneliness.
Other draws include a number of private sector gyms with memberships starting from £10 per month, and four leisure centres, operated by Mansfield District Leisure Trust (MDLT), which offer community activities including yoga and fitness sessions for older people.
"The council has been working hard to improve activity levels in this area and we will continue to ensure that residents and visitors will find plenty to keep them healthy, happy and active in our efforts to address health inequalities that exist in this area," Mansfield District Council's head of health and communities, David Evans, said.
"The council also supports outside groups such as the local swimming club, Nova Centurion, which has produced a string of Olympic and Paralympic medallists, including Ollie and Sam Hynd, Charlotte Henshaw and Rebecca Adlington.
"In 2017 and 2018, we hosted the prestigious Tour of Britain cycle race, and support the annual Mansfield 10km race to try to inspire more people to become active."
2. BARNET, North London
AVERAGE ASKING PRICE: £980,352
ACTIVITY LEVELS:
7.7% rise in active residents
7.97% decrease in inactive residents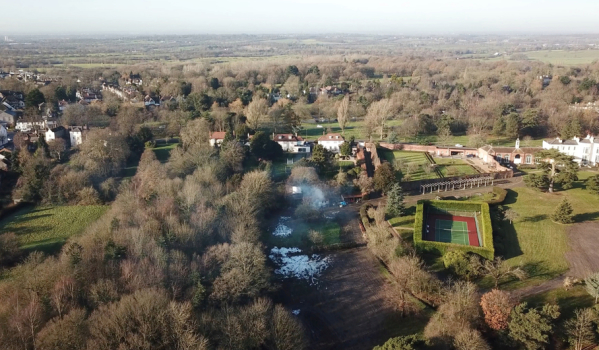 King George's Field is one of Barnet's many green spaces
Barnet may be home to 394,400 people – the highest population of any borough in the capital – but it also boasts more than 200 parks and green spaces.
Its residents have a longer than average life expectancy – 85.2 years for women and 82 for men, compared to the London averages of 84.2 and 80.4 years respectively.
Parkruns are popular. Sunny Hill is a new 5km route that launched in Hendon earlier this year, joining the long-established Oak Hill course in East Barnet, while a 2km junior event takes place at Friary Park.
With more over-85s and under-16s than the London average, the council and its community partners have covered all bases in encouraging people to get moving.
It's worth checking activities listed on FAB (Fit and Active Barnet) Hub, a website launched by Barnet Council and leisure facility operator Better last year. Here, residents can sign up for a free FAB card, which grants access to the borough's leisure centres, up to 50% discounts off activity prices including 'health walks' delivered by the council and free weekday swimming for under-8s.
Two modern leisure centres are also set to be unveiled by the council in New Barnet and Barnet Copthall later this year, while Better has spent more than £1m upgrading the existing leisure centres in Hendon, Burnt Oak and Finchley Lido.
The local authority has also ploughed £5million into regenerating Silkstream Park and Montrose Playing Fields in Burnt Oak. "New facilities will include outdoor gym equipment, two additional play areas and a skate park by the time work is finished later this year," a council spokesperson said.
Meanwhile, an additional £6.5m – funded with £4.2million from the council, and £2.3million through grants, trusts, private sector and philanthropic contributions – has been ploughed into the development of an OnSide Youth Zone in Burnt Oak for the borough's young people which opens in June.
The facility will include a four-court sports hall, 3G kick pitch, gym and martial arts studio for sports, dance studio, climbing wall, and health and wellbeing room.
3. LEWISHAM, South East London
AVERAGE ASKING PRICE: £468,476
ACTIVITY LEVELS:
8.1% rise in active residents
7.22% decrease in inactive residents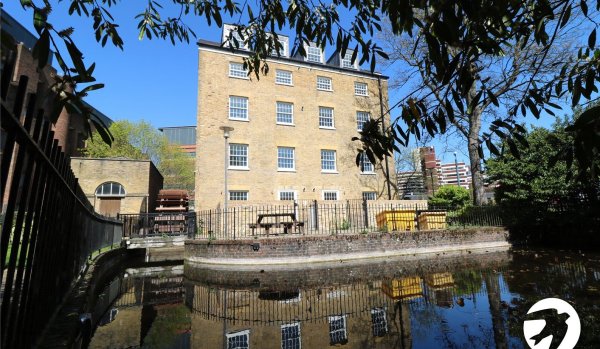 A two-bed split-level apartment in this block in Lewisham is on the market for £455,000
Imagine wild swimming in a restored Georgian lake. It's something Lewisham's 306,000 residents will be able to enjoy this summer when the final touches are made to the borough's largest green space, Beckenham Place Park.
The location was given a £440,000 boost from London Mayor, Sadiq Khan as part of his push to make the capital the world's first National Park City. The open water swimming spot will also become a haven for new wildlife and thousands of new trees have also been planted.
If indoor pools are more your thing, Lewisham has five. The borough, which is made up of communities that stretch from Blackheath to Sydenham and from Deptford to Downham, is diverse. 54% of the population is white and 46% BAME, while a quarter of the residents are aged under 19, according to the council's Corporate Plan 2018-2022.
"Along with other major open spaces such as Blackheath, it is anticipated that Beckenham Place Park will host an extensive programme of community and cultural events," a council spokesperson told Zoopla.
Lewisham offers a mix of low traffic, cycle routes and pedestrian-friendly 'healthy streets' and the council has pledged to promote cycling routes through its own bike-loan and dockless bike hire schemes.
Weekly parkruns are held at Mountsfield Park, Beckenham Place Park and Hilly Fields, which also has a junior course. Leisure centres in the borough offer group exercise classes from boot camp and boxercise to pilates and Zumba, while many fitness sessions are run by instructors in halls, churches and other community-based settings.
4. LEICESTER, East Midlands
AVERAGE ASKING PRICE: £238,813
ACTIVITY LEVELS:
7.0% rise in active residents
8.39% decrease in inactive residents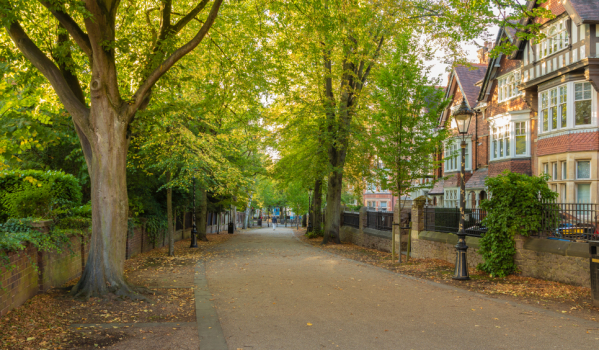 Built in 1785, New Walk in Leicester is a rare example of a Georgian pedestrian promenade
Leicester is the tenth biggest city in England and one of the most culturally diverse. Although the area performed well in the Sport England data, the city council has ambitious plans – it would like to see another 20,000 people become more active by 2022.
"The increase in activity levels reported in the Active Lives survey is very encouraging, but we recognise that there's still a lot of work to do to turn the tide on inactivity," Ivan Browne, director of public health at Leicester City Council, said.
"It's going to take both physical measures and behavioural changes, but with the support of our partners across the city, we're confident that we can achieve that target and help make Leicester a healthier city."
How? One way is to encourage people to leave their cars at home and make journeys on foot or by bike. The city council is investing in safer routes for cyclists and pedestrians as part of its multi-million pound Connecting Leicester project.
Currently 17,000 people cycle in Leicester every day, a figure the local authority hopes will rise by 10% in 2024. On top of this at least 30 outdoor gyms have been introduced in parks, while the city council has helped set up two popular parkruns, which now attract around 500 runners of all abilities every week.
Organised entirely by volunteers, the 5km events take place every Saturday at Braunstone Park and Victoria Park, with youngsters running the 2km course every Sunday.
Some 50 city schools have signed up for the Daily Mile initiative – a national programme designed to get youngsters moving for 15 minutes each day and many also participate in initiatives like 'Beat the Street' – a competition that rewards youngsters who cycle or walk with prizes for their schools.
Older residents can try activities like walking football, offered at local clubs and for £10 a month, over-60s have unlimited access to all the facilities at seven council leisure centres, vouching for Leicester as a retirement destination.
5. WAVERLEY, Surrey
AVERAGE ASKING PRICE (Godalming): £666,814
ACTIVITY LEVELS:
7.3% rise in active residents
6.36% decrease in inactive residents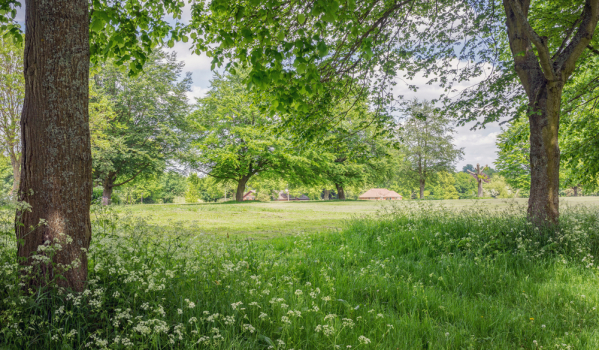 Farnham Park hosts free yoga, bootcamps and buggy exercise classes
The towns of Godalming, Farnham, and Haslemere and the English countryside village of Cranleigh makes up the leafy borough of Waverley in the South East.
Each host hugely sociable free two-mile 'walks for health' sessions varying in duration from 30-90 minutes, once a week with longer distances covered in some areas once a month.
Routes change each week and the speed is set based on the pace of the slowest person – although the aim is for brisk walking to increase your heart rate.
Over at Farnham Leisure Centre, dementia-friendly cage cricket sessions can be found, while exercise classes for the over 60s are run by the borough council's partner Places Leisure. Meanwhile, Farnham Park is home to free yoga, bootcamp, running, abs workout, dance fit and buggy exercise classes.
"Waverley Borough Council is committed to looking for new health and wellbeing initiatives and finding new ways of engaging people to become more active," a spokesman for the leisure team told Zoopla.
"Working in partnership with Places Leisure we have been able to provide rehabilitation programmes, exercise referral schemes, activities for older adults and dementia friendly sessions."
Younger people are well catered for, too. Xplorer, a free family outdoor orienteering activity encourages primary and pre-school children and their families to search a park for markers and complete a challenge together.
There are also skate events, the Surrey Youth Games, which introduces young people to new sport through free sessions, and the Friday Night Project, an initiative to engage young people in affordable physical activity.
A multi-million investment is also being planned for the Godalming, and Farnham Leisure Centres as well as facilities in Cranleigh.
6. TELFORD & WREKIN, West Midlands
AVERAGE ASKING PRICE: (Telford): £214,024
ACTIVITY LEVELS:
13.2% rise in active residents
8.93% decrease in inactive residents
An annual walking festival take place at Ironbridge Gorge
West Midlands-based Telford and Wrekin is home to approximately 175,271 and is famed for its Ironbridge Gorge, the Unesco World Heritage Site which marks the area's contribution to the Industrial Revolution.
Each May the Ironbridge Walking Festival, a ten-day event, is held around the Gorge providing the perfect location for 50 free themed walks, mostly under five miles, as well as longer expeditions for experienced ramblers.
The Wellington Festival, from September 9-15, 2019, also hosts 25 free walks including all-dayers that weave around natural attractions including the Wrekin Forest, Limekiln Wood, the Ercall Nature Reserve and Ercall Quarry.
Nordic walking and orienteering are also options that get residents moving. Throughout 2019, Telford & Wrekin Council has been on a notable drive to encourage people to get active.
Under 18s have been able to swim across all four of the council's pools for free since April. Free ice skating for young carers was also introduced at Telford Ice Rink in the same month, alongside a 10% discount for pitch, sports hall and court bookings for under 16s.
Telford also boasts a large outdoor gym plus there are both adult and junior parkrun events. "This year will be an exciting time for people in Telford as community groups have been provided with grants to hold more than 20 events and activities especially designed to help inactive people develop a love for activity," Liz Noakes, the council's director of public health said.
Each event has been developed by people in communities directly for the residents around them, providing exactly what's needed for each unique area. There will be something for everyone, from BMX sessions to gentle walks, 'Couch to 5k' sessions and many other types of activity."
7. SOUTH OXFORDSHIRE
AVERAGE ASKING PRICE: £447,964
ACTIVITY LEVELS:
9.7% rise in active residents
9.27% decrease in inactive residents
Rowing is just one of the activities you can enjoy in Henley-on-Thames
Henley-on-Thames may be famed for its rowing but cycling enthusiasts will have their eyes fixed on this pretty riverside market town on June 12.
Stage three of the elite OVO Energy Women's Tour will start here before pedalling through the county and, in honour of the occasion, local schools will be organising aptly themed sport and fitness lessons.
South Oxfordshire District Council regularly builds on themed events and awareness weeks to promote and encourage activity. Last year it offered month-long free swimming sessions for diabetics to mark World Diabetes Day and also held a free skateboard workshop, as part of its Go Active Juniors programme, which aims to help those aged 18 and under participate in positive activities.
Rising activity levels in this part of the country should come as no surprise as its home to Great Western Park, a new housing development that straddles both South Oxfordshire and Vale of White Horse District Councils.
Its design has been carefully planned to help people build movement into their recreational time. Boundary Park opened in August 2016 and has no fewer than six football pitches – five junior and one full size, two rugby fields, two cricket grounds and a further five junior pitches of assorted size.
Meanwhile Local Park, which is located in the Northern Neighbourhood, features various pieces of modern play equipment and pockets of green open space, for families and children of all ages. Two new community centres are also currently being built. Throw seven council leisure centres into the mix and you're spoilt for choice.
8. GREAT YARMOUTH, Norfolk
AVERAGE ASKING PRICE: £153,168
ACTIVITY LEVELS:
10.9% rise in active residents
9.22% decrease in inactive residents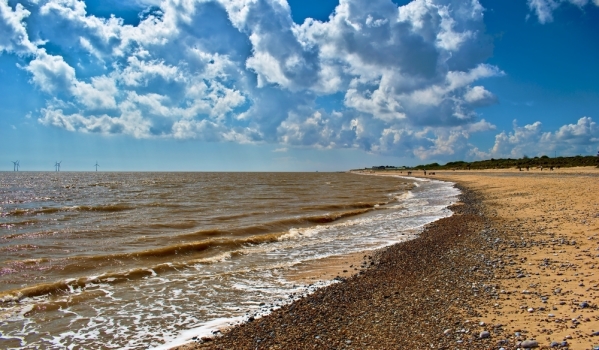 The beach at Caister-on-Sea just north of Great Yarmouth
Beaches, parks, trails, cycle paths, golf courses and tennis courts are just some of the attractions of this seaside town and from the summer of 2021 there'll be another when a £26m health and leisure complex opens on its renowned Golden Mile.
The are with the most affordable lifestyle on our list, proposed amenities include a 25m six-lane pool, two water flumes, sauna, steam and spa, a 100-station health and fitness gym, indoor climbing wall, fitness and spin studios, sports hall, soft play area and an ocean front café.
Active Norfolk, which works in partnership with organisations to improve and increase opportunities for people to be physically active regardless of their age, ability or background, supports the parkrun and Royal College of General Practitioners "parkrun practice" initiative.
This links local doctors to nearby events helping them signpost patients for walking, running, and volunteering opportunities. Check out the Gorleston event. Fritton Lake is due to start soon and a new course has also been proposed for Caister and Martham.
Elsewhere, the borough council works with the Great Yarmouth Road Runners, a local running club, to organise the annual East Coast Run 10km road race, targeted at those running a longer-distance race for the first time.
"This has grown in popularity year-on-year and has been fully-subscribed with runners for the last two years," an Active Norfolk spokeswoman said.
Meanwhile, the borough council provides facilities, including the Marina Centre and Phoenix Pool and Gym leisure centres, a football ground, play and recreation grounds, parks, beaches, tennis and basketball courts. Get Off your Arse, run by the YMCA and supported by Active Norfolk, is a popular initiative that engages 14-25-year-olds in physical activity.
Words: Helen Gilbert, founder of Relax Ya Self To Health – a health, travel and lifestyle blog.
You might also be interested in...
Does area you live need help to become more active? Let us know in the comments, below...