Your time at university should be some of the best years of your life, so finding the right one is incredibly important. Here's how to do it.
There's a lot to consider when choosing which UK university to go to – from the cost to the distance from home, and making sure you're in a town or city you're going to love.
With so much to think about, things can easily become overwhelming. So, start from the beginning by considering these five most important key points.
1. The course
Forget how much fun your housemates are and how cool the city is, if you don't love your course, you won't get the most out of your time at university.
There are more than 50,000 undergraduate courses offered by around 400 universities in the UK, from the historic Oxford University to the sporty Loughborough University, so it's normal to feel overwhelmed when deciding which ones to apply for. Here are some questions to ask yourself.
What do you love?
Start by thinking about which subjects you got the most out of at school, what you excel at, and what jobs you might want to pursue in the future.
If you're unsure, student admissions service UCAS offers a handy subject guide list to help you narrow your preferences. It also offers useful pointers for graduate prospects in the workplace depending on your chosen subject.
"The diverse range of courses on offer is great, but it can also be hugely overwhelming," says Rabeya Choudhury, outreach and recruitment officer at Coventry-based Arden University. "Choosing a subject you're passionate about will mean you are enthusiastic and motivated when the pressure is on."
How long do you want to be a student for?
You might consider choosing a course where you can spend a year abroad, or – if you're keen to get qualified and start earning – one that allows you to accelerate learning and be fast-tracked into graduate employment.
Do you want to study full time?
If full-time learning is not for you, you could study part-time or opt for a distance or blended learning degree.
Have you done enough research?
No two British universities offer exactly the same course for the same subject and each academic reputation will vary, so do lots of research.
Don't limit it to online either. Attend UK university open days and fairs and get on the phone to the admissions departments – ask about areas you're particularly interested in to make sure they'll be covered within the course modules.
This is especially important if it's a subject that you didn't study at school – law or philosophy, for example.
Hasan Ates, an international relations graduate from Leicester's De Montfort University says: "It's also worth looking into how many 'contact hours' each course has each week in lectures and seminars, as the number can vary greatly."
Rent on a four-bedroom student flat in this apartment block in Borough, south London, will cost £3,600 a month
2. The university
Once you've compiled your shortlist, use the Times Higher Education global rankings to see how each university fares for your chosen subject/s. The top universities for dentistry, for example, will vary much more widely than the top universities for, say, history.
You can find out university rankings for other factors too, ranging from teaching excellence to staff-to-student ratio.
Check out the social media profiles of universities you're interested in too. They often run chats where you can ask students or tutors questions about what it's like to study there.
An estimated one-third of students regret their degree choice, so asking questions at this stage could be time well spent.
Didn't get the grades?
If you don't get any offers for the courses you like, or you don't meet the condition of your offers, don't worry – all is not lost.
You could reapply through Clearing – a system that allows universities to fill places that are still available on their courses. Use the search tool on UCAS to see what's out there and apply to the university.
Alternatively, you could take a gap year, broaden your horizons by travelling or working and reapply to university next year.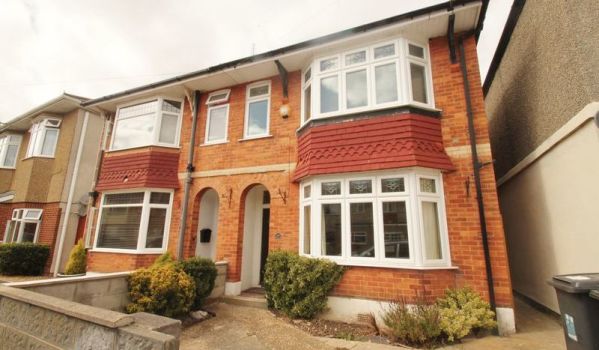 Want to be by the sea? This five-bedroom/two-bathroom student house in Bournemouth is available at £1,950 a month
3. The type of location
You'll be living in the town or city of your university for at least three years, and possibly many more – so consider if it's the type of place that's likely to make you happy.
"You may want a 'city-based' university, where you're in the busy hub of a cosmopolitan environment with bars, pubs and restaurants all within walking distance," says Rabeya Choudhury.
"But bear in mind that in major cities like London if your library is in one area and your university halls of residence in another, travel can be time-consuming.
"The cost of living in cities also tend to be pricier – things like groceries, gym membership, nightlife and travel."
You might prefer an entirely 'campus-based' university, where facilities – such as halls of residence, lecture theatres, launderette, grocery shop and even a bank – are all with walking distance on the university campus.
"This is more like having your own mini-community where you see familiar faces around," explained Choudry. "Many campus-based universities also have their own security teams patrolling day and night, which can make students feel safer."
It might be that your priority is to live close to the sea, somewhere rural or just no more than an hour's train journey from home. In this case, the course, university and what else it offers will all take a back seat.
There's no 'right answer' but spending a bit of time at any place you're considering moving to can pay dividends in the long run. This is why going to open days is a must – it will help you visualise yourself there. If you've missed the open day or couldn't make it, see if you can rope a friend in to join you on a weekend visit.
4. How much it will cost
Unfortunately, today's generation of students have a lot of costs to absorb when going to university, starting with tuition fees. These vary between universities, but most charge the maximum which is currently £9,250 a year.
The cap on tuition fees can rise at the start of each new academic year, but the amount you are charged in your first year will stay the same for the duration of your course.
While they sound steep, tuition fees are only repaid once you start earning over a certain amount when they are automatically deducted from your salary. Just like student loans, you repay 9% of any earnings over £25,725 a year.
Accommodation is a more immediate cost to absorb. Many universities have their own halls of residence with priority given to first year students.
Costs for university halls vary wildly around the UK. As one of the more affordable universities, the cheapest non-catered hall rent at the Liverpool Institute of Performing Arts charge £214 per month, according to Which, This compares to £1,307 at the London University of Law.
In the second year and beyond, you'll likely be moving into a privately rented flat or house so make sure you research rental prices to avoid a shock further down the line.
A handy way to check how much you could be paying for rent in any given area is to have a look at Zoopla. You'll soon be able to figure out if a particular place is within your budget, or whether you're better off choosing somewhere more affordable now.
Don't forget you'll also need to budget for bills, travel, food, day-to-day living and, of course, plenty of nights out. Zoopla's Running Cost tool appears on each listing, giving you an idea of the likely cost of household bills.
If you're happy at home and enough of your friends are sticking around, it might be that you opt to stay put, save some money and commute to uni instead.
This six-bedroom student terrace near Sefton Park, Liverpool is available from September 2019 for £2,470 a month.
5. What else you'll get out of it
Don't forget what university life can offer you outside the academic, financial and practical considerations.
Whether it's sports, film, music, or debating, extra-curricular societies which support your interests offer a ready-made social life outside of your course and the student bar.
"University is a great place to find out who you are and to try new and exciting things like societies and sports clubs," says Choudhury. "I would highly recommend speaking to current students to get the inside scoop."
Your mental wellbeing is incredibly important so make time to meet with the student support team at open days to discuss any worries about settling in.
Give it a go...
There are no guarantees at any stage of life so, even if you've ticked all the boxes, rest assured that you can change course – or even universities – if you're not totally happy with your decision.
This isn't always the easiest process, though, so gather as much information as possible before you begin applying to avoid wasting time and money.

The student experience is once-in-a-lifetime, so being prepared, knowledgeable and enthusiastic from the start will give you the best chance of making the best memories.
You may also be interested in...