If you're poised to get on – or move up – the property ladder in Birmingham, here's what agents on the ground have to say about location, price and opportunity.
Birmingham has a lot going on right now.
Its ambitious Big City Plan – a 20-year program of regeneration and development – is well underway with new homes being built in Westside and the Jewellery Quarter and investment being poured in to Ladywood, Eastside, Southside and Highgate, Digbeth and the Gun Quarter.
The aim is to transform the whole of central Birmingham by 2030, boosting its population by 100,000 and introducing improved services, transport links and employment opportunities.
And there's already evidence of all three.
Birmingham's new lease of life
The building of the new HS2 rail line between London and Birmingham, which will incorporate a new station at Curzon Street, is underway. It is earmarked for completion in 2026 and is expected to reduce journey time to London to 49 minutes – from more than an hour currently.
The 2022 Commonwealth Games is also set to be hosted by Birmingham. Around 5,000 jobs will be created in the run-up to the event – with more likely to stem from its legacy long after the athletes have left.
In terms of employment, Jaguar Land Rover has unveiled plans to redevelop its Castle Bromwich site, on the eastern edge of Birmingham. It will be the UK's first manufacturing plant dedicated to electric vehicles and expects its first model – an electric version of its luxury XJ saloon – to roll off the production line next year.
As Raj Bedi, owner of Zoopla agent, Martin & Co, puts it: "Birmingham is thriving and will only grow in popularity once large-scale infrastructure projects like these are completed."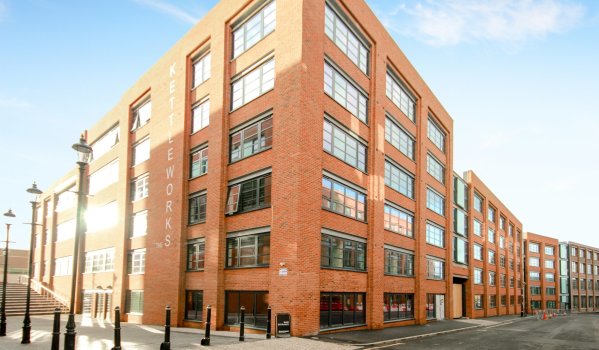 New-build homes in Birmingham
Like many local estate agents, Martin & Co is working closely with developers that are building apartments in the city centre and Jewellery Quarter.
One notable example is Axium on Windmill Street, close to the famous Bullring shopping centre and New Street railway station. The high-end property development is nearing completion and offers 304 apartments with prices starting at £193,950.
There's also Arden Gate to consider, which comprises apartments and duplexes with starting prices of £192,950. Located in the Westside quarter of the city centre, it is one of nine separate developments that will deliver 1,900 homes to the city centre over the next couple of years.
Away from the city centre there is a substantial housing development at Longbridge, the site of the old Rover motor works.
A more controversial scheme to build 800 homes on the site of the old North Worcestershire Golf Club in Northfields has also recently been approved by the government.
Existing homes in Birmingham
While new-build might be the buzz term for Birmingham city centre right now, there are a range of other homes for sale on the outskirts of the city and into the suburbs.
Popular spots – especially among first-time buyers and young families – include Kings Heath and Stirchley and Bearwood. "Many people rent in the city centre when they first arrive in Birmingham, get their bearings, then look to buy on the outskirts," said Katie Wright, director of Zoopla agent, Wentworth & Rose Property.
Wright adds: "In places like Stirchley you can get a classic two-up, two down Victorian property for around the £200,000 mark. You'll be in an area with good schools, a great high street, bars, restaurants and lots of independent businesses. And with the centre is only 10 minutes away, it's an ideal mix."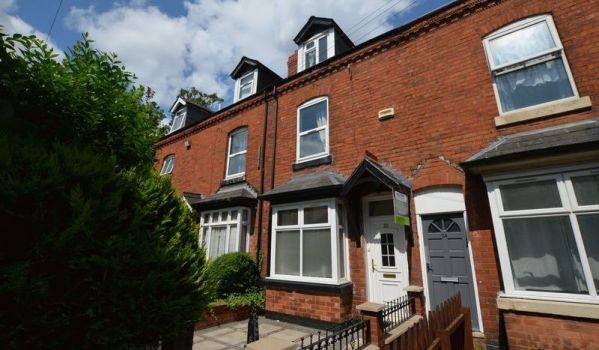 Rental opportunities in Birmingham
As well as families and first-time buyers, Birmingham is also attracting interest from investors. Katie Wright estimates annual rental yields in the city to sit at around 3%, backed up by capital annual growth of around 8%.
And, according to Denis Murray, director of Your Move Murray Roger, getting tenants should not pose a problem: "I have 22 years' experience in the rental market and I have never seen rents rise as sharply as they have last two years," he said. He attributes the buoyancy to an increasing shortage of rental homes on the market.
Student renting in Birmingham
Another reason for landlords to be bullish in Birmingham is the large student population of around 80,00 which comes from four universities – Birmingham, Birmingham City, Aston and Newman – which means demand for private rental accommodation sits heavily alongside campus lodgings.
Popular areas for landlords looking to access the student rental market include Selly Oak and Selly Park, where two- and three- semi-detached houses are available for the £200,000 mark. In this area, rents are typically £80 to £90 per person, per week with bills included.
Edgbaston, home to the University of Birmingham campus, commands higher rents starting at around £120 per person, per week – and sale prices reflect this. At the time of publishing, a five-bedroom semi-detached house on City Road for example, that's already been converted into four apartments and one studio, was on the market for £495,000.
London calling
It now more possible than ever to buy and live in Birmingham and keep a foothold in London, according to Denis Murray.
"We are clearly witnessing the de-centralisation of London – and Birmingham is becoming the first major location to benefit. London commuters are already using the city as a base to live and this prospect is only set to grow."
He adds: "The gap in house prices between the two major cities is currently significant and it is the gradual narrowing of this gap that is underpinning the sharp rise in Birmingham prices."
You may also be interested in…