If you're poised to get on – or move up – the property ladder in Bolton, here's what agents on the ground have to say about location, price – and opportunity.
Bolton is enjoying something of a resurgence – in the form of an ambitious regeneration plan called Bolton 2030. So, what's it all about?
It starts with improvements to transport infrastructure – such as a new interchange in the town centre and updated trains. According to Simon Glover at Simply Residential Estate Agents, a Zoopla member, investment like is of paramount importance for the town.
He said: "In the early 2000s Bolton was the biggest town in England and was applying for city status – but then came the downturn. Current prospects however, and those for the coming years, look very positive."
Another key aim of the £1bn scheme is to revitalise Bolton town centre. And this includes the creation of 1,800 new homes which will be built on brownfield sites or within renovated industrial buildings.
One example is Church Wharf, a £150m scheme intended to transform an underused piece of land and collection of currently vacant properties by the River Croal into a thriving local community.
Church Wharf will deliver around 320 new homes in total, including town houses and apartments, alongside commercial and retail developments and even a hotel.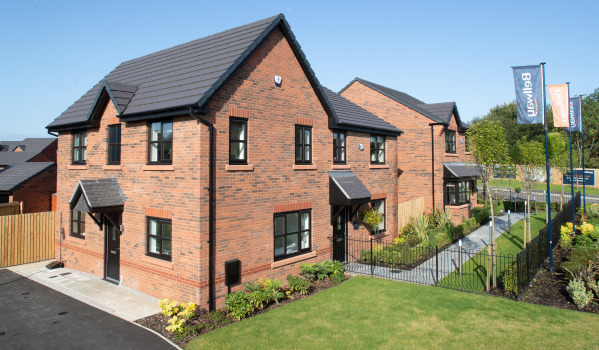 First-time buyer homes in Bolton
One of the developments within the Church Wharf project is Stone Cross House, a mill renovation with a whole raft of first-time buyer friendly properties.
On completion it will offer 61 apartments comprising 10 studios, 40 one-bedroom apartment and 11 two-bedroom apartments. It is a high-end development intended to appeal to professionals who work in central Manchester, which is a short 15-minute train journey away from Bolton.
Property prices in the complex start at £85,000 with the developer, Heaton Group, suggesting annual rental yields in excess of 7%.
If you are a first-time buyer looking to get on the ladder with an existing home, you can find value if you know where to look, says James Favas of Reeds Rains, a Zoopla member estate agent: "Areas most suitable for first-time buyer budgets include Tonge Moor, Tonge Park and certain parts of Heaton towards the town centre."
Properties on the market here at the time of writing included a three-bedroom terrace on Tonge Moor Road costing £80,000 and a three-bedroom end-of-terrace on Littlebrook Close priced at £100,000.
Family homes in Bolton
There are more substantial new properties for sale, such as a terrace of four-bedroom, three-storey townhouses at Lostock Court, off Lostock Lane near Middlebrook railway station. These are on the market for £185,000.
Another example is a clutch of nine five-bedroom detached houses in a gated plot off Crown Lane in Harwich, north west of Bolton itself. There are three styles of home to choose from, with prices ranging from £390,000 to £420,000.
A four-bedroom detached house in the sought-after Highgrove development in Heaton, west of the town centre, was attracting offers in the region of £500,000 at the time of writing.
James Favas says Harwich and Heaton are areas popular with families: "You've also got places such as Egerton, Bromley Cross, Sharples, Harwood and Edgeworth. They hold the classic appeals for families – good schools, transport links, and excellent local amenities."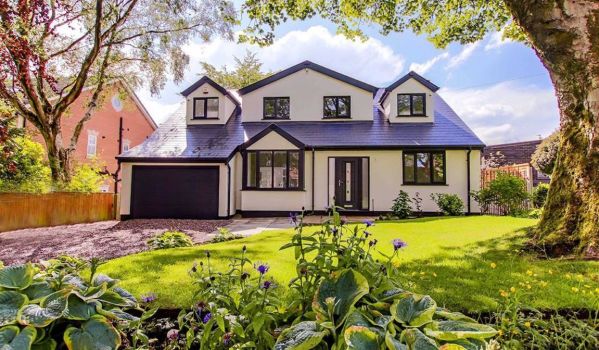 Renting to students in Bolton
There is also a growing cohort of students in Bolton need of accommodation. Bolton University is expanding fast with a new business school just one of the initiatives pushing student numbers towards 15,000.
The National Centre for Motorsport Engineering opened at the university in 2017. It houses the Centre for Advanced Performance Engineering and is attracting students from across the globe.
And the university is unusual in that it offers a range of courses in video game design and programming, including a Masters degree in games development. This is also putting Bolton on the map for students from far and wide.
While the university is investing £40m in new halls of residence, the private sector will still be called upon to provide accommodation. One example is The Anvil on Clive Street, where apartments are available from £450 a month.
Favas says the prospects are good for landlords looking to invest in the area: "The rental market is very active in Bolton, with consistently high demand. With properties being fairly priced, landlords should expect annual rental yields of anywhere between 6% and 9%."
Bolton on the up
Simon Glover says there are clear indicators that the local economy is improving from its low point a decade ago: "Take car dealerships. We've seen the likes of Porsche, BMW, Audi and Jaguar open up in the area recently. That tells its own story."
Bolton is also creating employment of its own, too. Logistics North, a 250-acre warehousing and distribution centre close to junction 4 of the M61, is expected to create 10,000 jobs in the next decade.
Good to know...
If you have already found a property in Bolton that you are considering making an offer on, it's worth knowing that property for sale in Bolton is currently achieving around 96% of the asking price, according to Zoopla data from local agents.
Homes in Bolton are also taking an average of 10 weeks to sell from the day they first hit the market, which is around the UK average.
But while the prospects for Bolton's property market look positive, Clint Hibbert at Harrisons Estate Agents, a Zoopla member, says it is important for sellers to be realistic about pricing and to commission a trusted and experienced local estate agent.
You may also be interested in…