Farnborough's great connections make houses for sale in the Hampshire town popular with commuters.
If there was any doubt, Farnborough is one well-connected location. It is within easy access of London, making it the perfect commuter territory. Trains to the capital take 40 minutes, while the M3 is there for those needing to head towards London or the M25 by car.
There are plenty of new-build flats and houses for sale in this small Hampshire town, along with charming Victorian homes - and, for a home county, prices are reasonable.
The area is also heavily connected to the aviation industry, with the Farnborough International Airshow attracting thousands of visitors.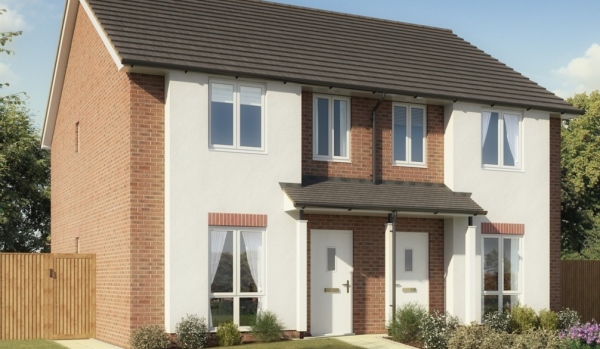 Houses for sale in Farnborough
The centre of Farnborough has some shops, although you'll find some are closed and boarded up. Venture east and buyers will find Edwardian homes that form an area known as Farnborough Park. This is a good place to start house hunting. Farnborough is surrounded by Scots Pine woodland and heathland. Other areas include North Camp, Cove and Southwood.
Several new build developments are being built in the area of North Camp. It has a mainline station - North Camp Station - and is within easy reach of the A331. It also has local schools, shops and amenities. Despite its name, North Camp covers most of the southern part of the town.
The historic village of Cove is in west Farnborough, with Cove Brook running through it. The village has popular pubs, such as the Tradesman's Arms and the Old Courthouse. It also has a secondary school - Cove School - and a local football team - Cove F.C.
Southwood is a modern housing estate built in the 1980s and 1990s. It is less well served by public transport than some of its neighbours, but it has its own supermarket, church, medical surgery and a pub.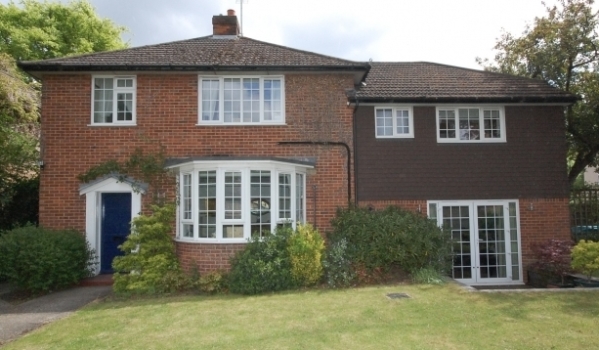 Things to do in Farnborough
Farnborough International Airshow
Farnborough International Airshow is one of the largest in Europe, with popular displays led by the Red Arrows. The show is held every two years and is open for seven days, with the first five days for business and the weekend for the public.
Farnborough Leisure Centre
The town's leisure centre helps to keep families entertained. The popular venue has a swimming pool, gym and a range of fitness classes. There is also a café on site, along with a soft play area for the children. There is a pay and display car park.
Farnborough Bowl is part of the same site as the leisure centre. The 10 lane tenpin bowling centre is ideal for all ages. It attracts many customers with unlimited bowling on Friday and Saturday nights, and it is great for children's parties.
Jobs in Farnborough
Several companies have offices in Farnborough, including the financial services group Zurich and the corporate services company HRG. The area also has a long-standing association with the aviation industry and the army. Today, there are still jobs in the area due to the nearby Aldershot Military Town, which is considered the home of the British Army.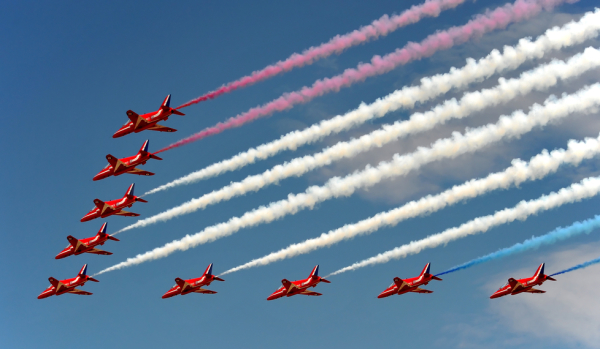 Transport in Farnborough
Farnborough is well placed for easy access onto the M3 motorway, which runs from Sunbury-on-Thames in Surrey to Southampton in Hampshire. It is the main route into south west London, providing access to towns such as Winchester along the way. Its connection to the south coast means it is a popular tourist route, and is often congested during rush hour and seasonal periods.
Trains from Farnborough station to London Waterloo take 40 minutes, with trains every 15 minutes during peak hours. Trains also go to Woking, Fleet, Basingstoke and Portsmouth. The town has another station - Farnborough North, where trains travel to Reading, Guildford and Gatwick Airport. The train connections mean Farnborough is an excellent base, particularly for commuters who work in London and the south east of England.
Farnborough Airport is a business airport, with all of its scheduled services being private. The airport sees most of its traffic from business jets, although it is also popular with larger aircraft operators. The airport is home to the Farnborough International Airshow.
The airport was originally limited to around 30,000 flights every year, with no more than 2,500 at the weekends. But this cap has since been increased to 50,000 and is being phased in until 2019. There are plenty of critics of the scheme, with opponents arguing that more flights will lead to more noise and increased emissions of carbon dioxide.
Weather in Farnborough
Expect the weather in Farnborough to be mild, with warm summers and no dry season. The temperature typically varies from 1 degrees celsius to 22 degrees celsius throughout the year. It rarely dips below minus 3 degrees celsius or climbs above 25 degrees celsius.
You might also be interested in...