An Area of Outstanding Natural Beauty on its doorstep, a thriving shopping district and enviable road and rail links all make Ballymena a tempting North Ireland address.
Ballymena is a large town in County Antrim in Northern Ireland. Despite being rejected for city status, it's been hailed as a city by its residents for hundreds of years. Indeed, its historic buildings once lent it the moniker 'City of Seven Towers'.
Only three of these towers remain, but this doesn't mean that Ballymena has crumbled as a residential hotspot. It sits in the Glens of Antrim alongside the Braid River, which gives it access to some of Northern Ireland's finest countryside.
It's also become a shopping hub thanks to its large shopping centres and good road and rail links.
House prices remain on the attractive side too. The current average is just £113,000, which is comfortably below the average of £140,000 across the whole of Northern Ireland (compare the latest figures here). However, you can expect to pay more for the best semi-detached properties.
If you're looking for a home outside England, take a look at Ayrshire or West Lothian in Scotland.
Living in Ballymena: what to expect
The town was built on land given to the Adair family by Charles I, and its essential layout remains pretty much the same today.
Many of the traditional terraces still line the centre, although most of the property market now consists of neat grids of mid-to-late-20th-century semis. However, modern housing is making its presence known with contemporary estates cropping up on the town's outskirts.
Residents can take advantage of a wide selection of shops on their doorstep, which draw locals from all over the area. Pubs, quality restaurants and cafes are also in good supply.
If more shops and entertainment are needed, locals can make the journey to Belfast. The city is within easy reach by car or train and is packed with night clubs, eateries and cultural escapes.
Green escapes are also in good supply thanks to central parks and the proximity of the Antrim Coast and the Glens, which is a designated Area of Outstanding Natural Beauty.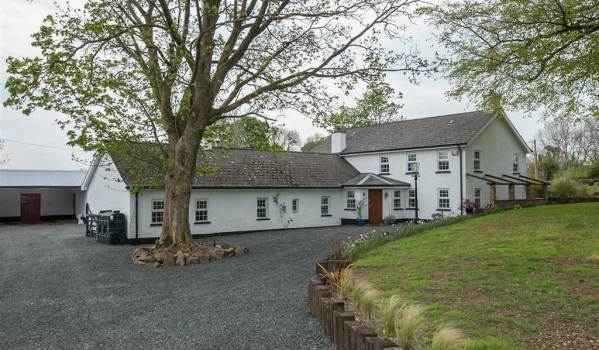 Where to start your property search
Urban living: The town's traditional terraces are predominately near the centre of Ballymena. Search roads such as Albert Place and Fountain Place for flat-fronted versions, or take a look at the bay-windowed houses on Thomas Street.
The town also has a good choice of bungalows. Further down Thomas Street are numerous semi-detached one-storey properties, which benefit from a hillside position and easy access to Peoples Park. Still more can be found on the northern outskirts of the town – take a look at Carniny Road for bungalows built in the 1950-60s.
By far the most common property type is the semi. Large semis with generously sized bedrooms can be found on Bamber Park off Ballymoney Road, or you can take your pick of the comfortable family homes on Carnduff Drive.
Yet more semi-detached homes are available in Deramore Park. This leafy tree-lined road has plenty of conventional semis, some of which have attractive arched doorways. You can also look along this road for some striking detached houses.
Modern estates offer some of the most sought-after detached homes. Take a look at the Parklands development for large red-brick detached properties nestled in quiet cul-de-sacs. This new estate also has a mix of smart semis and roomy bungalows.
Rural living: Ballymena is surrounded by attractive villages. To the west of the town is Ahoghill, a large village surrounded by rolling hills. Desirable modern houses can be found on the Fourtowns Manor estate, which has bungalows and detached homes with flower-filled front gardens. Yet more bungalows are available on Lismurn Park, alongside some good-sized semis.
Broughshane is three miles to the east of the town. It's won many awards over the years for its flower displays, which makes it a sought-after location. The Riverside area has a good collection of three-bedroom semis, which come with manicured gardens. Alternatively, look to Tullymore Garden for new-build apartments, semis and bungalows.
Georgian-style architecture is found throughout Gracehill. These properties are easiest to spot on Church Road and Montgomery Street, which face onto an attractive green. Modern homes are also available – take a look at the Gracefield development for ideas.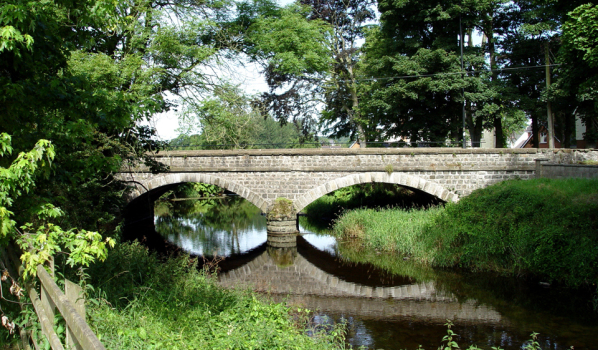 Getting around Ballymena
By rail: Ballymena train station is a useful travelling hub. It runs regular services to Londonderry and Belfast Central, as well as Belfast Great Victoria Street. Trains also run to Portrush, Cullybacket, Ballymoney, Coleraine, Castlerock, Bellarena, Antrim, Mossley West, Yorkgate, Botanic and Dhu Varren.
Journeys to Belfast Central take just 39 minutes, whereas Londonderry can be reached in 80 minutes.
By car: The A26 runs through the centre of the town and serves as its main artery. Residents can follow it north to Ballymoney and Coleraine, or stay on its southward path to Antrim.
Locals can also use the A26 to connect to the M2. A short section of it sits to the west of the town, but the main body lies to the south. Drivers can use the M2 to reach the coast and Belfast.
The A26 also links onto the A36 to the south east of Ballymena. You can follow this road to reach Millbrook near the coast.
By air: The Belfast International Airport and George Best Belfast City Airport are around 15 and 30 miles drive away. The former is Northern Ireland's principal airport with flights to Europe as well as Mexico and the USA. The latter has predominately domestic flights to the rest of the UK, although it does have some European routes to destinations such as Amsterdam.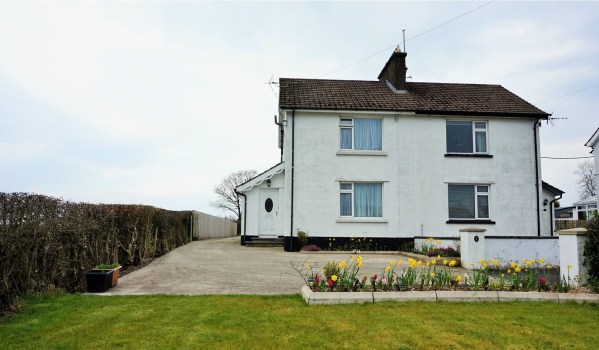 Things to do in Ballymena
History: Although slightly morbid, Dooey's Cairn is a Neolithic Tomb that is well worth a visit for history lovers looking to learn more about ancient burial rites. It boasts an unusual cremation passage – the only one of its kind in Northern Ireland. The site sits just under a 20-minute drive from the centre of Ballymena.
Heading north-east to the coast you'll find the ruins of Ardclinis Church, which offers dramatic views of the coast overlooking Red Bay. Its origins are uncertain but local tradition says that Saint Mac Nissi is buried here.
Four miles outside of the town is Arthur Cottage. This was the ancestral home of Chester Alan Arthur, who became the 21st President of the United States. The cottage has now been restored and shows visitors how the Arthur family lived in the late-18th century.
Cultural: Every year the local community comes together for the Ballymena Festival of Music, Speech and Dance. It usually takes place during February and March and features traditional music and dance as well as poetry and drama.
Outdoors: Peoples Park is just a short walk from the town centre. The Green Flag park gives residents 45 acres of greenery to explore, as well as two play parks, a bowling green and an outdoor gym.
Overlooking the town is Slemish Mountain. The mountain is actually the core of an extinct volcano and rises about 15,000 feet above the surrounding area. It's known as the first Irish home of Saint Patrick, which means hundreds of people walk the 1.5 kilometre route to the summit every Saint Patrick's Day.
A 30-minute drive brings visitors to the Glenarm Castle's Historic Walled Gardens. It's one of Ireland's oldest walled gardens and was originally laid out in the 18th century. The garden is open from Easter to September, allowing visitors to admire its water features, fruit and vegetable gardens and flower displays.
Walkers and cyclists can also make the most of the Antrim Coast and Glens. The area features gentle bays, rolling valleys and dramatic headlands, as well as an offshore island and untamed moorland.
Shopping: The Fairhill and Town Centre shopping centres attract shoppers from the surrounding areas thanks to their wide range of shops. Fairhill has more than 50 shops, which include a mix of independent and high-street labels, including Debenhams, Next and New Look.
Adding to this tally is the Town Centre mall, which has more than 30 shops. Along with independent stores it also has leading high-street names such as Boots, Primark and Costa.
Food and drink: The Montgomery family have been trading in the town since 1930 and their restaurant and coffee shop is a popular haunt among locals. Montgomerys serves food from breakfast to dinner, which includes warming, hearty meals of steak burgers and chips.
The Blackstone Bar on Hill Street mixes Northern Irish produce with French cooking. It uses fresh, seasonal ingredients and has crowd-pleasing dishes such as slow-cooked beef with buttery mash. In summer, guests can enjoy its secluded beer garden.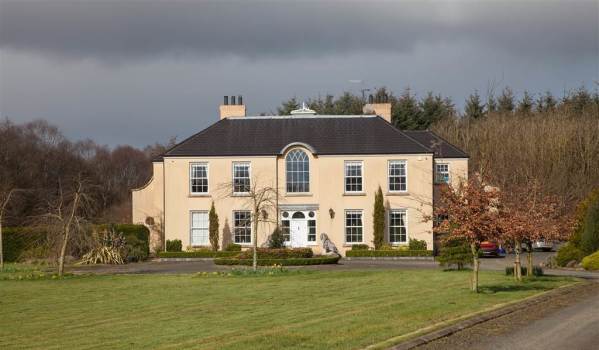 Hidden Ballymena
The Dark Hedges, an avenue of 18th-century beech trees, can be found on Bregagh Road in nearby Ballymoney. The road has been used as the 'Kings Road' in the TV series Game of Thrones, and local legend says that the ghost of The Grey Lady walks among the trees at dusk.
4 reasons to live in Ballymena
Easy access to the Antrim Coast & Glens Area of Outstanding Natural Beauty
Good road and rail connections
Affordable family homes
Wide variety of shops
You might also be interested in...
Does Ballymena tick all your boxes for a Northern Irish home? If so, tell us why in the comments below…