If you crave big city bustle, Birmingham's spirited nightlife, sophisticated culture and travel connections could meet all your expectations.
It's sometimes hard to pin down Birmingham's core identity, but this multifaceted, culturally-rich city is anything but characterless.
A haven for businesses, foodies and shoppers alike, the city also boasts five universities, more waterways than Venice and is home to two types of metal - that of the iconic Jewellery Quarter and Brummie rock bands Black Sabbath and Led Zeppelin.
Once the 'City of a Thousand Trades' and birthplace of the sweet stuff - Cadbury's and Birds Custard - today Birmingham is an innovation hotspot, attracting attention from across the globe.
Set to be the testbed for the 5G mobile network rollout, home to the 2022 Commonwealth Games and a key location in the proposed HS2 rail network, the city is honouring its one-worded motto - Forward.
How much will it cost to buy?
For buyers, the current average asking price is £239,588. The table, below, shows how many properties have sold in Birmingham over the past 12 months, the average sale price and the current average value based on Zoopla's data.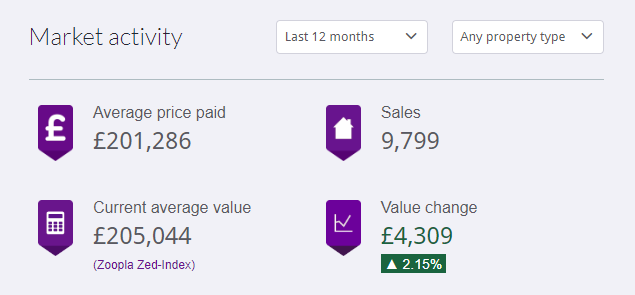 What about renters?
Average asking rents in Birmingham currently stand at £822 per month. Renters will need to budget around £882 a month for a two-bedroom flat or £934 a month for a four-bedroom house.

Living in Birmingham: what to expect
The Birmingham skyline tells the story of a city that reinvents itself time and time again. From the beautiful late-Victorian style of red-brick and terracotta to the modern and innovative Bullring, the buildings of the city showcase an architectural amalgamation of design.
With huge regeneration projects proposed for decades to come, many say the city has learnt from past mistakes. These refer to the post-war demolition of untouched Victorian buildings and the later bulldozing of the concrete buildings that replaced them.
Birmingham is moving towards a cohesive and sustainable future. The £1.5 billion Smithfield regeneration project will see the former wholesale market transformed with the creation of public spaces, leisure venues and thousands of new homes.
The revitalisation of the city is attracting big names in business, including HSBC and Deutsche Bank. The expansion and relocation of companies are predicted to draw newcomers into the city, especially from London, with experts predicting an influx of thousands over the years to come.
Birmingham is heading into a new era, with a wealth of desirable suburbs, fantastic job prospects, numerous leisure activities and great transport links - the city presents a great work-life balance.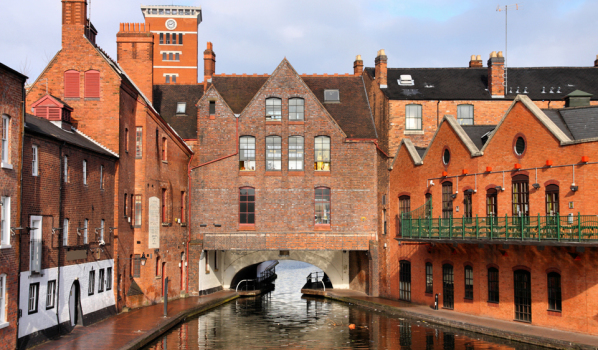 Top places to start your property search
City centre: The city centre is dominated by architecturally-striking apartment blocks, both old and new.
For young professionals, Brindleyplace is a highly sought-after canalside location and home to a thriving restaurant and bar scene.
The Jewellery Quarter is also an energetic place to live. Here you will find flats in converted factories as well as 18th and 19th-century terraces and townhouses. Take a look along Camden Street for examples.
The Mailbox on Wharfside Street is one of Birmingham's most distinctive buildings. Above its shops are luxury two and three bedroom flats.
Digbeth is one of the most up-and-coming areas in the city. The area is home to quirky boutiques, independent eateries and a cool music scene - thanks to venues such as The Custard Factory.
Property is in high demand in the centre with many new developments being sold off-plan. You can keep on top of this fast-moving market by checking the latest new homes for sale in Birmingham here.
Edgbaston: This affluent area is characterised by its leafy roads and substantial houses. The most desirable streets are around the Calthorpe Estate and on Farquhar Road and Westfield Road – but you will need deep pockets.
Edgbaston has a number of modern properties. Purpose-built apartment blocks such as those on Melville Road offer views over the city, as do the flats on Edgbaston Crescent. Bristol Road has mainly 1920-30s detached homes but also a few scattered Georgian townhouses.
All your educational needs can be met in Edgbaston, with numerous well-regarded independent and state-funded schools. The area is also home to the esteemed University of Birmingham.
Moseley: This area has a pleasant 'village community' feel with plenty of parks. It also has a cosmopolitan attitude, which makes it appealing to young professionals.
Most properties tend to be large Arts & Crafts houses. Sandford Road has some good examples. Red-brick Victorian terraces and detached homes can be found on Trafalgar Road while grand Victorian and Edwardian semis are available on Oxford Road.
Schools rated 'Outstanding by Ofsted here include Moseley Church of England Primary School and the secondary school Queensbridge, which also holds a specialist Arts College status.
Harborne: This peaceful suburb is home to streets such as Park Hill Road, which is lined with three-bedroom, red-brick terraces with bay windows. Edwardian three-storey properties are also on the market boasting original stained-glass windows and tiled hearths.
'Oustanding' rated primary schools in the area include Harborne Primary School. For secondary schools, Bartley Green School and Victoria School are rated 'Outstanding', with the latter being a specialist education school.
Sutton Coldfield: This town on the outskirts of Birmingham has a direct rail link with the centre. Inter-war semis with long driveways line streets such as Springfield Road, with more Arts & Crafts houses on Knighton Drive.
Schools in the area include St Joseph's Catholic Primary School and Maney Hill Primary School, which are both rated as 'Outstanding' as are Bishop Vesey's Grammar School and Sutton Coldfield Grammar School for Girls.
King's Heath: This area has plenty of inter-war houses. Hazelhurst Road has 1920-30s semi's with more spacious detached versions on Haunch Lane. For something more modest, search along Drayton Road and Woodville Road for Edwardian terraces with bay windows.
The area is home to King Edward VI Camp Hill School for Boys, a selective Grammar school and one of the best performers in the country.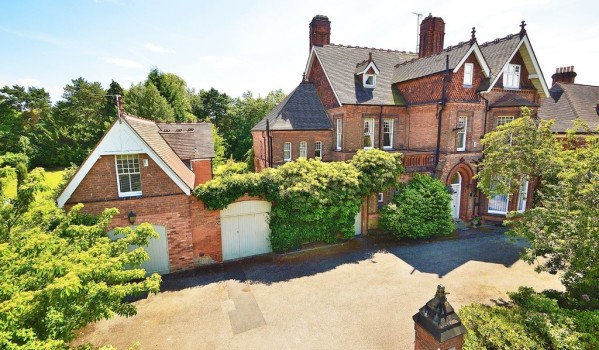 What's for sale
... for the first-time buyer?
Two-bedroom semi-detached house for £160,000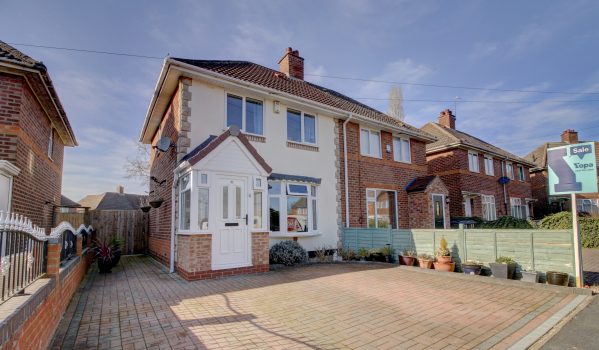 With two decent-sized bedrooms and a well-presented lounge and bathroom, this property situated in the highly sought-after Kings Heath is move-in ready for those eager to get on the property ladder. If you think the kitchen could benefit from being bigger, the garden is a size that could easily accommodate an extension.
Available via Yopa
…for the family?
Three-bedroom terraced house for £229,950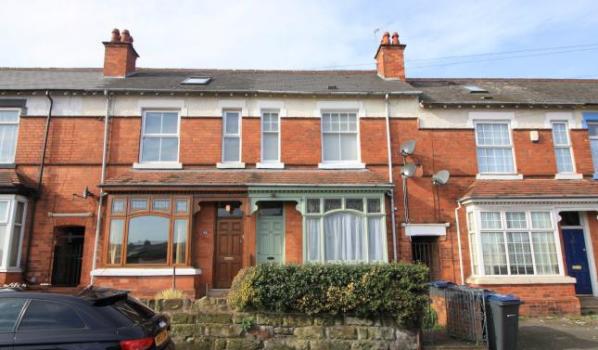 Thanks to high ceilings and large sash windows, light floods through this property, creating a calming ambience and the perfect backdrop to the hustle and bustle of everyday family living. The charming exterior of this terrace deceives the sheer amount of space on offer, including three double bedrooms and three reception rooms.
Available via James Laurence Sales And Lettings
... for renters?
Two-bedroom apartment for £850 per month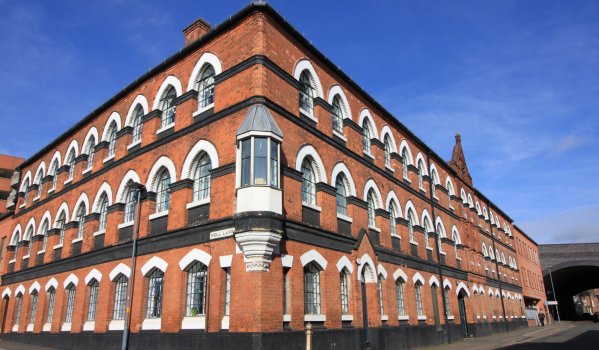 To fully experience all Birmingham has on offer, this quirky duplex offers renters a unique home at the heart of the city. The property boasts stunning arched windows, a vaulted ceiling and exposed beams, helping to maintain the original character that is sometimes overlooked in city-centre conversions.
Available via James Laurence Sales And Lettings
... with the biggest discount?
Three-bedroom semi-detached cottage for £329,999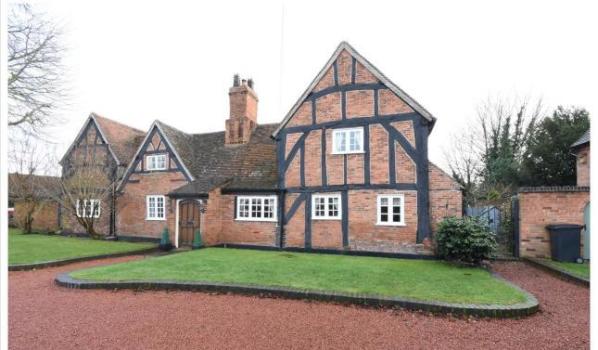 Dating back to the 15th Century, this gorgeous cottage is certainly not your average semi-detached home. But this property has seen some hefty price reductions of recent, perhaps owing to its Grade II-listed status, which can complicate maintenance, renovation and insurance. Let the heart rule the head though and you could be in possession of a fabulous home with centuries worth of stories to tell.
Available via Alex Smith & Co
The most popular Birmingham property currently for sale is…
Three-bedroom semi-detached house for £110,000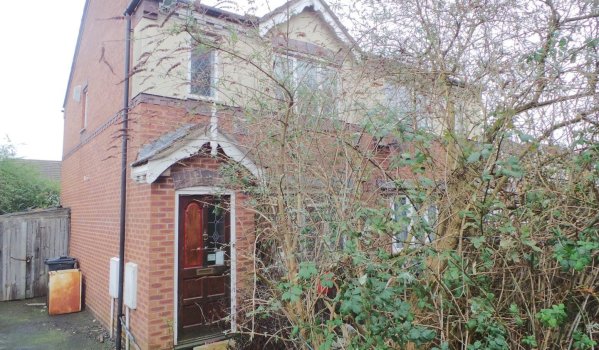 It's easy to see why this property has stirred lots of interest in a short period of time. Situated in a rapidly up-and-coming area and reasonably priced, this tired semi-detached house is the ultimate project for first-time buyers and investors alike. In the right hands, this could make a wonderful home or a savvy investment opportunity.
Available via Acres
Best ways to get around Birmingham
By rail:
Birmingham's main train station is Birmingham New Street. It runs services to London Euston (85 minutes), Manchester Piccadilly (90 minutes) and Liverpool Lime Street (90 minutes) as well as Edinburgh, Leeds and Bristol.
However, the planned HS2 (High Speed 2) train services will link Birmingham to London, the East Midlands, Leeds, Sheffield and Manchester. This new faster service will reduce journey times, cutting the travel time to London to 50 minutes.
Birmingham also operates a Metro tram service. Midland Metro runs between New Street and Wolverhampton, stopping at Bilston, Wednesbury and West Bromwich.
By car:
Birmingham sits at the centre of the national motorway system. The M6 passes through the city and heads north to Manchester. Drivers can follow it south to get to London.
The M40 can be used as an alternative route to London, passing through Oxford on the way. Also heading south is the M5, which links the city to Worcester, Cheltenham and Bristol.
Another major road is the M42, which runs across the east of the city and links the M40 to the M6.
By air:
Birmingham Airport is a 20-minute drive from the city centre via the M6 or a similar-length train journey from Birmingham New Street station. It has 50 airlines that offer flights to more than 100 direct destinations.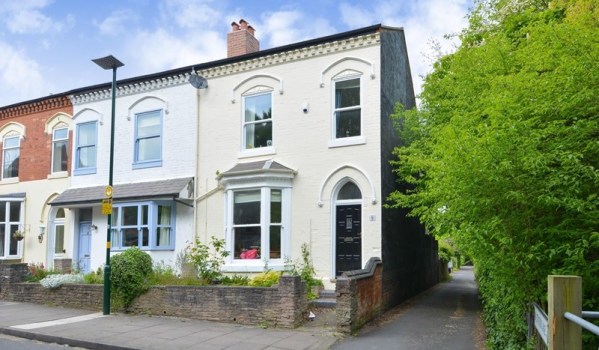 Best things to do in Birmingham
History:
Birmingham Museum & Art Gallery, first opened in 1885, has 40 galleries within its landmark building. It has a dedicated gallery for the Staffordshire Hoard, the largest Anglo-Saxon hoard of gold ever found, as well as a renowned collection of Pre-Raphaelite artwork.
The Jewellery Quarter is more than 250 years old but is still home to more than 400 jewellery businesses. Visitors can tour the shops or visit the Museum of the Jewellery Quarter, The Pen Museum and St Pauls Gallery to learn more about its history.
Cultural:
The Town Hall and Symphony Hall are Birmingham's prime concert halls. Symphony Hall is the home of the City of Birmingham Symphony Orchestra and Town Hall has hosted internationally-renowned bands, including The Beatles.
The Rainbow Venues are 11 venues in former industrial spaces around Digbeth. They host atmospheric club nights, festivals, street food markets and art exhibitions.
Outdoors:
Kings Heath Park is a 35-acre Green Flag park. It was originally a private estate but now has two playgrounds, a tea room and a bowling green. The Television Garden has been developed over several years by a series of gardening shows.
Greater wilderness is available in Lickey Hills Country Park. It spans 524 acres and is just 10 miles south west of Birmingham.
Shopping:
The focal point of Birmingham's retail is the Bullring. It's one of the largest shopping centres in the UK and has more than 160 stores, including designer shops. It also has a popular Food Hall.
Other centres include The Mailbox, which has fashion and lifestyle shops such as Harvey Nichols. The new Grand Central, above New Street station, also has 60 premium shops, including a large John Lewis store.
Quirkier independent shops are most easily found in the Custard Factory. The shops are housed in the restored riverside Victorian factories that were once responsible for making Bird's Custard. Today they are filled with 30 independent shops, salons, cafés, bars and a cinema.
Food and drink:
Birmingham is a haven for foodies and has a restaurant scene that embraces cuisines from all over the world - especially Indian restaurants that have long been an institution in Birmingham.
Lasan is one of the city's most renowned Indian restaurants, even receiving the seal of approval from Gordon Ramsey. Award-winning Al Frash, in the famous Balti Triangle, is also a much-heralded restaurant and popular amongst celebrities and critics.
Restaurants in Birmingham also include several Michelin starred kitchens. Adam's has the ultimate wow-factor, offering some of the very best in modern British cuisine to be found in the country.
For the best Sunday roast, take a trip to The Plough in Harborne, an award-winning pub with a penchant for high-quality home-cooked food.
For the thirsty craft-ale crew, head to 1000 Trades, a cool hangout in the Jewellery Quarter that showcases local artwork, local musicians and, most importantly, local craft beer.
Bar 18/81 serves edgy cocktails is an elusively placed speakeasy set in former army barracks. Concoctions here include The Crumble, a mix of caramelised Bramley apples and Puerto Rican rum served Brummie-style in a Bird's Custard tin.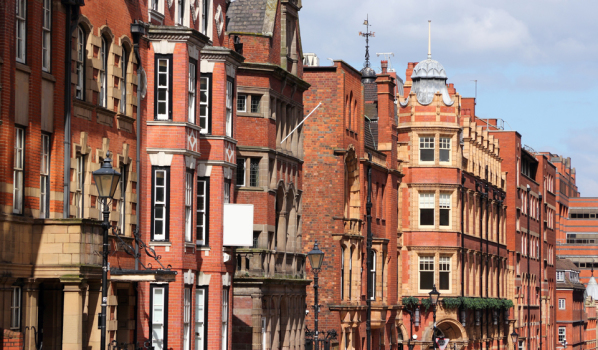 Hidden Birmingham
Birmingham has the last remaining examples of Victorian back-to-back workers' housing in the Midlands. These preserved 19th-century properties are owned by the National Trust can now be explored via a guided tour so you can learn how people worked and lived in these small houses.
5 reasons to live in Birmingham
Big city lifestyle
Great road and rail connections to the rest of the country
Retail hotspot – including the Bullring centre
Active arts and culture scene
Plenty of foodie destinations
You might also be interested in...
Does Birmingham meet your expectations for big city life? Let us know in the comments below...