Got a handsome budget and a craving for the bright lights of one of the world's biggest cities? Start your property search in central London.
Central London has no officially-defined borders, so parts of it are shared with east, west, north and south of the capital. (If you already favour trendy east London head over to our guide on the area instead.)
Generally speaking however, the term central London can be used to refer to areas including Mayfair, Marylebone, Soho, Covent Garden, and even parts of Westminster, Islington, Camden and Kensington and Chelsea.
There are no prizes for guessing that house prices in central London are at an absolute premium. Just the average property value is currently sitting at £1,373,000. This is completely out of kilter with the rest of Britain and even with London itself. You can check up-to-date prices for central London at Zoopla here.
Living in central London: what to expect
Central London is the natural home for house-hunters in search of vibrant, diverse and cosmopolitan city living – so long, of course, as they've got the funds to support it.
It stands to reason that living in central London, you'll never be bored. As well as being slap bang in the middle of the best shops, restaurants, theatres, cinemas, parks and markets, Tube stations and buses are literally on your doorstep. In fact, in many cases, it's quicker and easier to get around central London on foot.
A pulsing nightlife means you won't have to travel far for entertainment either. The West End is full of theatres, while Soho is bursting at the seams with restaurant, bars and traditional British pubs.
Where to start your property search
While it's a relatively small geographical area, the property for sale in central London is very diverse. You can expect to find everything from smart Georgian terraces (with their signature black railings) and town houses, to Victorian homes divided into flats and ever-popular, even iconic, ex-local authority blocks.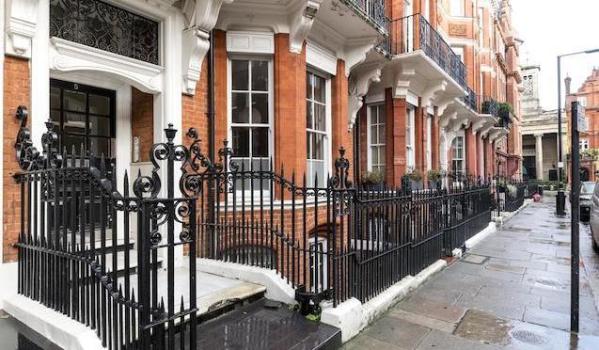 As a result of a whole swathe of property development in the city, you'll also find a wealth of new-build apartments in and around central London, such as the prestigious Nine Elms, which extends right up to the Vauxhall Bridge on the south bank of the River Thames.
So what can you find where? We've rounded up some of the key areas in the central London region to find out.
Westminster: Not to be confused with the City of Westminster (a London borough which incorporates most central areas from Kilburn in the north down to the River Thames), Westminster itself lies in central London and has its own Tube stop on the Jubilee line.
If you're pretty flush and looking for property in Westminster you can get views of the Houses of Parliament with a one- or two-bedroom flat on the tree-lined Greycoat Gardens. Or try a stylish apartment with a private balcony on Monck Street.
More modest studio flats within reach of nearby St James's Park can be found in the Buckingham Gate area. Alternatively, opt for a flat in a period conversion like the ones available on Greencoat Place.
Camden Town: Camden is a borough of London – and Camden Town a part of it. Once home to the late, great Amy Winehouse, Camden Town has its own Tube station which is on the northern line.
You'll find a range of property pockets in and around Camden Town, from the exclusive large homes on Regent's Park Terrace and Primrose Hill, to new-build apartments around the famous Camden Lock and markets – the iconic Glass Building on Jamestown Road for example. Be warned that even property in the once arty and edgy of Camden now costs a small fortune.
Covent Garden: You can't get much more central than London's Covent Garden, with its restaurants, theatres and famous market. But if you want the best views too, you'll need a penthouse – try a new luxury apartment like those on Bedford Street. The best ones come with private rooftop gardens and balconies.
At the cheapest end of the Covent Garden property market one-bedroom flats can become available in ex-local authority blocks of Martlett Court, a stone's throw from Covent Garden Tube station.
Marylebone: If you love period property, prestigious Marylebone near Baker Street is a good bet. Look at period conversions like those on Nottingham Place. Some of these flats have been arranged over two floors and many have very contemporary interiors. For something a little smaller, take a look at the one-bedroom flats around Lisson Street.
Mayfair: Potentially the most exclusive of all addresses, you'll be paying through the nose to live in Mayfair. But armed with the right budget, you'll find some stunning spacious apartments within the elegant period townhouses along the likes of Upper Brook Street.
If you want something a little smaller, opt for a flat on a road like Hetford Street. The price tag will still be eye-watering, even if the space is modest but then you'll be close to Hyde Park and Green Park underground stations.
Soho: Soho swapped its seedy reputation for one of the most desirable London addresses decades ago – although there's still not much residential property available in the area.
Find one-bedroom apartments with great views in places like Ingestre Place. Alternatively, opt for the opulent apartments in new developments such as the Art Deco-themed block on Sherwood Street. Alternatively, take a look at the modest flats available above shops in areas like Rupert Street.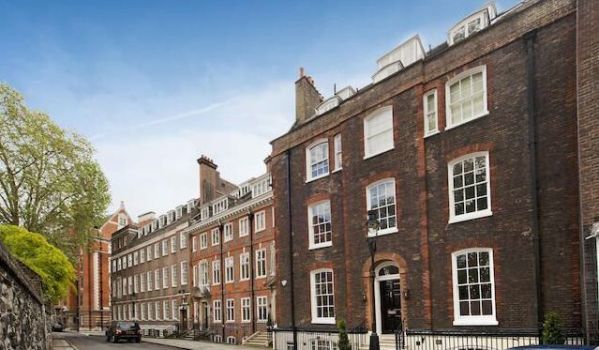 Getting around Central London
By rail: Tube stations include Russell Square, Holborn, Covent Garden, Leicester Square and Regent's Park. National rail services also operate from nearby Euston, King's Cross, St Pancras International, Paddington and Victoria Stations.
The DLR connects at Tower Gateway and Bank. Canary Wharf can be reached in 10 minutes from the former, while the latter can bring residents to London City Airport in 21 minutes.
By bicycle: A new network of cycle routes is currently being developed across Central London. Once complete, cyclists will have more than 100km of safer cycle routes.
By car: It's best to avoid driving at peak times due to traffic. There's also a congestion charge for driving through Central London, although residents get a 90% discount.
Central London's roads connect or lead to many major networks. The A1 runs from the Museum of London to the north of the capital before connecting with the North Circular Road. Residents can also easily access the A4, which later becomes the M4.
On the South Bank, the nearby A3 tracks west from London Bridge to Clapham. To head east, residents can travel along the A2. The A23 is also in close proximity, which heads south towards Croydon.
By air: Heathrow Airport is just 37 minutes away by car or a 20-minute train ride from Paddington Station. London City Airport is also just 30 minutes away by car. You can also access Stansted or Luton Airports, which are one hour away by road. A longer journey of 80 minutes will bring you to Gatwick Airport.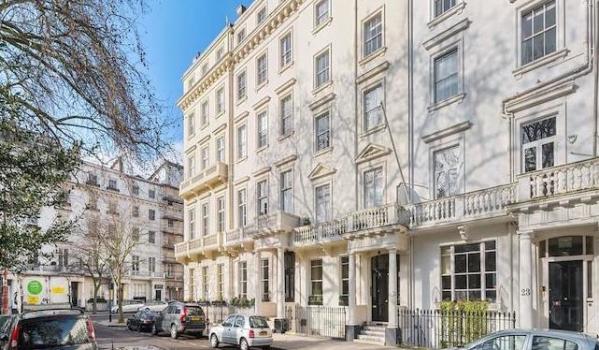 Things to do in Central London
History: Discover more about human culture, art and history at the British Museum. Make sure you keep an eye on the calendar for special temporary exhibitions.
Learn about the most famous bridge at the Tower Bridge Exhibition. Walk along the bridge's glass-floored walkways 45m above the road to get panoramic views over the city.
Take a tour around the Houses of Parliament to see the Commons Chamber and Westminster Hall in the flesh. You can finish your visit with afternoon tea in the Terrace Pavilion.
Experience the eerie acoustics of the Whispering Gallery at St Paul's Cathedral. Climb to the base of the dome and try whispering to a friend on the other side to see why the gallery earned its name.
The outdoors: Get some peace by enjoying a walk along Regent's Canal. You can explore it on a narrowboat tour or burn some calories by kayaking along the route.
Admire the city from on high with a ride on the iconic London Eye. The Eye takes you to 135 feet above ground, giving you uninhibited views over the Thames and Central London. Opt for a special package deal to add a bit of luxury to your ride.
Relax and unwind in one of Central London's many parks. Hire a deckchair in St James's park and watch the pelicans, or stroll around the landscaped areas of Hyde Park, one of the largest parks in the capital.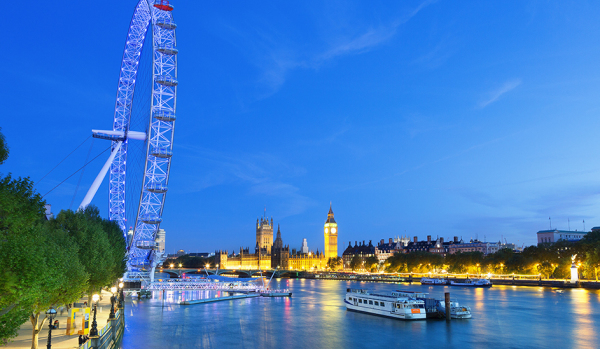 Shopping: Work your way through the free samples at Borough Market, just at the south side of London Bridge. This historic market sells both local and international foods and is open six days a week.
Covent Garden is also a market hot-spot. Make a beeline for the Apple Market, East Colonnade Market and Jubilee Market.
Join the fashionable crowd at Camden Market for more shopping. More than 1,000 shops and stalls can be found here selling clothes, food and a lot in between. Check out Teddy Boy for 1950s menswear or Cyberdog for unusual clubwear.
Quirky boutiques can also be found in Soho. Search Berwick Street, Carnaby Street and Kingly Court – Carnaby Street, iconic in the 1960s, alone has 150 shops.
Oxford Street is an obvious hotspot for shoppers and tourists. It's home to the flagship stores of many of the best-known brands including Topshop, Ralph Lauren and famous toy shop, Hamleys.
Culture: Take your pick of the available galleries. The Tate Modern is the place to go for modern art, but you can also browse Bankside Gallery and Jerwood Space for quirkier collections.
Get a true experience of Shakespeare's world by booking a standing ticket at the Globe Theatre, just south of the river. It's also worth going on a tour to learn more about its history.
Experience the best of London's nightlife by taking a trip to the West End. The theatre district has around 40 venues which show musicals, classic plays and comedies. Alternatively, see a film in one of Leicester Square's cinemas.
Food and drink: If you're looking for a quirky setting for a drink, head to Cahoots. This bar is housed in a former air raid shelter in Soho and has modelled itself on a wartime Tube station. Try an elaborate cocktail like the Judy Garland, which is served in a tea cup and saucer.
If you're exploring Chinatown, next to Soho, look out for the Experimental Cocktail Club. This speakeasy is hidden on Gerrard Street and serves exotic drinks. While you're in the area, make sure to grab some authentic Asian food at a restaurant like Barshu.
Enjoy the best cuisine at one of Central London's Michelin-starred restaurants. Le Gavroche serves French food and is headed by Michel Roux Jr. For those on tighter budgets, try the set lunch menu.
If you love Indian food, book a table at Tamarind of Mayfair. It was one of the first Indian restaurants in the world to be awarded a Michelin Star.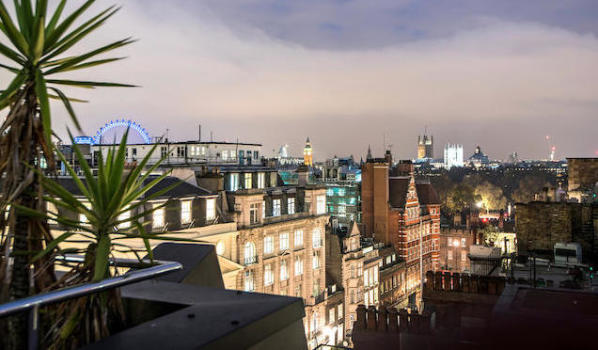 Hidden central London
Medieval church, St Dunstan-in-the-East was bombed during World War II and the ruins have now been turned into a charming and peaceful green space.
5 reasons to live in central London
On the doorstep of galleries, theatres, shops, pubs and restaurants
One of the world's most pretigious addresses
Close to the River Thames
Excellent transport links to the rest of London and beyond
Diverse range of property
What reasons do you have for thinking about a home in central London? Share them in the comments below...