Looking for a London home north of the Thames? Check out our useful guide.
Aside from the fairly obvious point of being north of the River Thames, the term 'north London' is not one that actually applies to any fixed area of the capital.
However, for the purposes of this guide, we'll be looking at the boroughs of Barnet, Enfield, Haringey and Camden (with a little of well-heeled Hampstead, Islington and Crouch End thrown in for good measure).
Buying property anywhere in London these days means paying sky-high prices. And, although cheaper than central London, average house prices in the north of the capital still stand at an eye-watering £687,000. You can check up-to-date prices here.
If you have deep enough pockets for central London, take a look at our guide to see what you can expect living there.
Living in north London: what to expect
Leafy north London is family-friendly with plenty of wide roads and green spaces – but it's also teeming with bars, pubs, shops and art hubs.
Spots like Kentish Town and Camden present a sparkling choice of fringe theatre, bohemian drinking holes, music venues and contemporary galleries – sand up-and-coming Green Lanes in Haringey is a melting pot of culture and diversity with its eclectic mix of Turkish, Kurdish and Greek shops and restaurants.
Famous landmarks like the cemetery in village-like Highgate feel different again, while vast green spaces such as Hampstead Heath command first-class views and offer an escape so removed from the urban bustle, you'll feel as though you're in the country.
Where to start your property search
Like any part of the capital, you can take your pick from a wide and diverse range of housing in north London. Choose anything from a (once-modest) two-bedroom terrace, an inter-war semi, a maisonette in a converted Victorian town house or a flat in a 1960s ex-local authority block.
Detached houses are also on offer – if you have the budget of course, as are new-build apartments in exclusive gated developments with concierge and communal facilities.
To get you started, here's a quick run-down of what's available on the north London property market.
Enfield: This London borough has already undergone significant regeneration work and will benefit from new housing in the future – 10,000 new homes are planned in the Meridian Water Project, which was agreed in 2016.
Lying slightly further out of the centre of London and comprising lots of 1920s and 1930s housing, Enfield is still at the more affordable end of the north London price scale.
That's not to say there aren't some exclusive pockets, such as Gentleman's Row in Enfield Town, where you'll find beautiful Georgian and early Victorian cottages brimming with period charm.
Find out more about living in Enfield with our guide.
Barnet: The London borough of Barnet stretches from the tip of Hampstead Heath to the town of Barnet itself. It's full of parks and is well-served by the Tube on the Northern Line. Once considered a cheaper option, an 'ever-expanding' London has put Barnet on the map and property here has joined ranks of expensive.
If you have the cash, go for a comfortable four-bedroom detached home in East Barnet, like the ones on Oakhurst Avenue which also come with substantial gardens. If you'd prefer a room with a view, take a look at the swathe of luxury apartments in New Barnet.
Those with more modest budgets might look for a 20th-century semi in Wellside Close in Barnet town.
Haringey: Prices vary depending on where you look in this borough. Crouch End is super-pricey, while Harringay (a residential area of Haringey which, confusingly, sounds the same but is spelt differently) and Wood Green are more affordable.
Having said that, one of the most sought-after and pricy areas is Harringay Ladder. This grid of Victorian streets sits between Green Lanes and Wightman Road and consists of rows of handsome terraced houses.
Crouch End, meanwhile, is ideal for families thanks to its village atmosphere, gastro pubs, coffee shops and green spaces. It doesn't sit on a Tube line – a plus for some residents – but it's linked to overland services and is well-connected by a regular bus route. Secure a desirable Victorian cottage on Middle Lane or a flat in a converted period house on Montague Road.
Take your pick of terraced homes in Wood Green. Three-bedroom houses are available on Mark Road and Sylvan Avenue, while more roomy versions can be found in the conservation area of Noel Park.
Islington: This well-heeled borough stretches into central London, so average prices are naturally at the top end of the scale. However, pockets such as Holloway and Finsbury Park are more affordable.
Search shabby-chic Finsbury Park for flats in imposing period homes, or opt for something more affordable on streets including Fonthill Road or Upper Tollington Park.
Hampstead: This is where the so-called London 'old money' lives. In other words, if you didn't have a slice of it years ago, you'd need to be very wealthy to buy in Hampstead now. The area – a stone's throw from Hampstead Heath – is dominated by Georgian houses and large Victorian terraces.
Splash out on a six- or seven-bedroom detached family home on Platts Lane or take a look at Kidderpore Gardens.
Walthamstow: The town of Walthamstow can be a more affordable alternative to 'proper' north London areas. It sits to the east of the capital out towards Essex but still comes with the benefit of being on the Victoria line, which means residents are only ever 20-minutes away from Oxford Circus in central London.
Prices have rocketed in Walthamstow but average budgets could still stretch to a modest two-bedroom flat, perhaps in a purpose-built block. Those with bigger budgets might look at quiet and leafy Walthamstow Village, where you'll still find a range of property types, just more expensive.
Looking out towards Essex? Check out our guide for a run-down on the area.
Getting around north London
By rail: North London is well serviced by the underground network, which is predominately based on the north side of the river. The Northern Line forks off at Camden to Edgware and High Barnet, and also provides access to central and south London. Commuters can also access the London Overground to head east or west across the city.
By car: Residents have convenient access to the M25, but the routes leading to it can become significantly congested. The same can be said for the A1, which provides access to the North Circular Road (the A406) and the M1.
By air: Luton and Stansted airports are convenient for domestic and international travel. Flight operators include easyJet and Ryanair. Other options include London City Airport and Heathrow, depending on which part of north London you live in.
Things to do in north London
History: Tour the famous Highgate Cemetery to learn more about London's past and its famous inhabitants. A guided tour of West Cemetery will take you to the graves of Karl Marx and George Eliott.
Culture: To see the Great Masters, wander across to Kenwood House on Hampstead Heath. The Neo-Classical villa houses works by Rembrandt, Vermeer, Turner and Gainsborough and is a must-visit for art fans.
Sing along with well-known artists at the O2 Forum in Kentish Town. The Art Deco building is now a favourite rock venue and has seen performances by Jack White and Rihanna, among others.
Support young London artists by visiting The Parlour Studios and Project Space, near Chalk Farm. The gallery promotes contemporary art and is dedicated to showcasing the work of up-and-coming people on the art scene.
Soak up the dulcet tones of classical music at the independent venue of The Red Hedgehog in Highgate. You can also enjoy fringe theatre, comedy and variety acts, or improve your own creative skills in a writing workshop.
Sports: If you're a footie fan, put yourself down for a tour of the Emirates Stadium. It's the home of Arsenal FC and can host up to 60,000 fans. Go behind the scenes and see the dressing rooms and press rooms, or pay a little extra and have a more exclusive tour led by an Arsenal legend.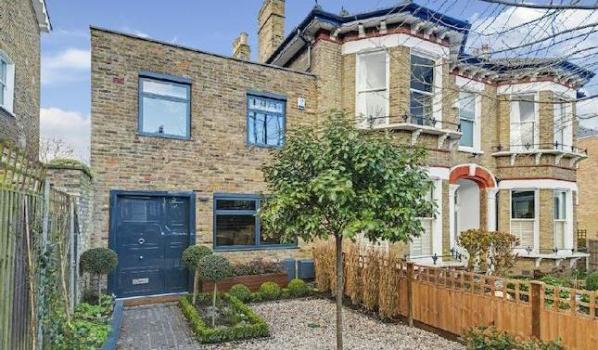 Shopping: Get a taste of some ethnic and traditional treats from the independent shops and greengrocers in Green Lanes. Stock up on börek from Yasar Halim, or pop into Harringay Local Store for anything from craft beer to vinyl.
Also in Haringey is Wood Green, which is the home of a two-storey market hall and the Shopping City mall. Go here to access one of the main shopping areas in the district.
More boutique stores can be found in Crouch End, which has a choice of gift shops too. This is also one of the best areas for cafés, bars and gastropubs, so there are plenty of places to re-fuel once you finish your shopping.
And if you love vintage and antiques, get ready to splash out in Islington High Street, Angel, which host of antique shops and specialist stores.
The outdoors: Take a picnic to Hampstead Heath to enjoy a full day in its fields, woods and ponds. This wilderness spans 791 acres and draws in walkers, cyclists and families. On hot summer days, take a dip in its famous ponds, or swim in the Parliament Hill lido.
You can also soak up the scenery from Alexandra Palace, near Muswell Hill. Walk the dog around the hillside park, or improve your skills on the ice rink or boating lake.
Get a taste of rural life at Kentish Town City Farm. Take part in one of the workshops or activities, admire the animals and organic garden, or saddle up for a riding lesson.
Food and drink: Cool down on a hot day with a homemade gelato or sorbet from Ruby Violet in Tufnell Park. Check out the weekly specials and choose from diverse flavours such as damson and sour cream, blackcurrant ripple or, bizarrely, horseradish.
Tantalise your tastebuds at Gökyüzü. Locals flock here to taste traditional Turkish cuisine – try ordering spiced dishes like sarma tavuk beyti or, on a chilly day, order a casserole of lamb and aubergine to warm you through.
For a catch-up with friends, pitch up at The Bull & Gate in Kentish Town. Soak up the atmosphere inspired by a traditional Gentleman's Club and take your pick of the drinks served at its cocktail bar. Enjoy concoctions like Kentish Bees Knees served in crystal glasses and listen to the live jazz performed every Friday and Saturday.
Hidden north London
Take part in a tea party, jazz evening or chess tournament in the peaceful woodland glade of the Hampstead Peace Garden, which is found next to Hampstead station.
5 reasons to live in North London
Quirky art and music venues on your doorstep

Convenient commuter connections

Still some affordable pockets

Diverse range of property

Easy escape to outdoor spaces
What is driving you to look for a home in north London? Share your reasons in the comments below…