The town of Penrith occupies an idyllic spot sandwiched between the breathtaking Lake District, Yorkshire Dales and the North Pennines.
Penrith is a historic market town handily located on the M6 in north west England.
The former capital of Cumbria is the perfect spot to enjoy some of the country's most picturesque landscapes, with the Lake District and Yorkshire Dales national parks, as well as the North Pennines Area of Outstanding Natural Beauty all on its doorstep.
Penrith is well connected to these local beauty spots as well as major towns and cities via public transport. Carlisle, the nearest city, is only 19 miles north. Find out more about the nearby city of Carlisle with our fact-filled guide.
At £236,000, the average house price in Penrith is more than the Cumbrian county average. However, it is a more affordable location than nearby Keswick. Check the most up-to-date Penrith house prices here.
Living in Penrith: what to expect
There's plenty to explore in historic Penrith, such as the ancient 14th century castle.
But there's culture too, including the theatre and cinema, while Penrith New Squares, a recent multi-million pound town centre expansion, has added many high street businesses and new housing to the area.
In addition to the wide range of outdoor activities on offer in the Cumbrian countryside, Penrith Leisure Centre offers a swimming pool, fitness complex, indoor bowling green, climbing wall, skatepark and sports hall.
For young families, there is also a good selection of schools to choose from, including Queen Elizabeth Grammar School, which was rated "outstanding" by Ofsted.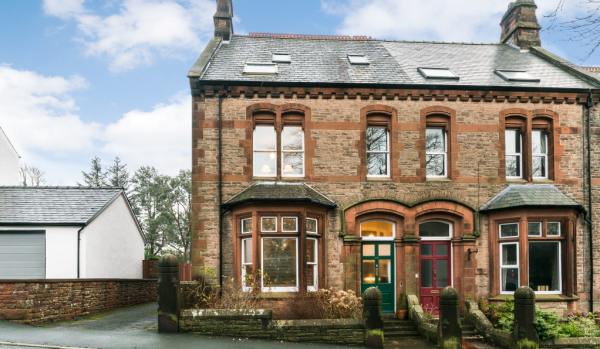 Where to start your property search
Town centre: Search the town centre for handsome stone cottages, town houses, whitewashed buildings and Georgian properties. Penrith's two oldest streets, Burrowgate and Sandgate, date back to the 13th century.
If your tastes run to more modern properties, then Penrith New Squares is a must. Built in 2013, this central development contains one- and two-bedroom flats (including shared ownership and rental properties) as well as larger family homes.
Suburbs and districts: Hunt the conservation area of New Streets for homes with spectacular views of the Lake District. Attractive 19th and 20th century properties run up a steep hill to Beacon Edge. Try Graham Street, Lowther Street and Wordsworth Street for tight knit terraces with bay windows, villas and larger semi-detached properties with arched doorways and mature gardens.
Look at Scaws Estate for attractive post-war housing with grassy areas. It has some private housing on higher parts of the estate and Beaconside Infants and Junior Schools sit at the centre.
Try the northern area of Penrith, known as Townhead, where there is a long, narrow street of houses running from the town centre along both sides of the A6 towards Carlisle.
Or take a look at Carleton, a small but popular area where houses line one side of the A686 road.
Castletown has an assortment of terrace housing, pre-war council properties and modern developments such as Greystoke Park, Castletown Drive and Castle Park. Amenities include Gilwilly Recreation Ground and a community centre.
There's also a mix of detached and semi-detached properties close to three local schools, restaurants, modern shops, the North Lakes Hotel and Spa and Wetheriggs Country Park at Wetheriggs. And check out pre-war housing on Holme Riggs Avenue and Skirsgill Gardens.
You can also expand your search to quieter neighbouring spots such as the small village of Plumpton, Langwathby in the east or the market town of Shap to the south.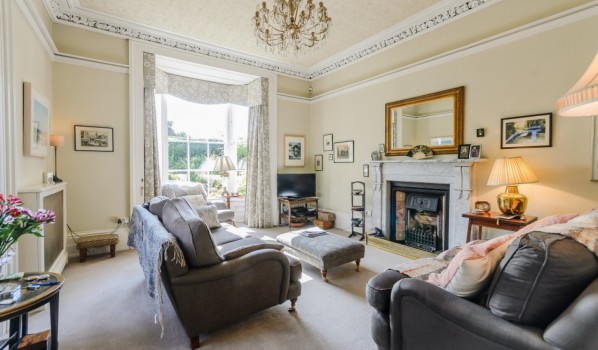 Getting around Penrith
By rail: Penrith's central railway station sits on the West Coast Mainline between London and Glasgow, operating as one of two stops serving the Lake District. Services reach Carlisle in just 15 minutes, Glasgow in 90 minutes and London in three hours.
Hourly trains also run directly to Lancaster (30 minutes) and Preston (one hour). Fast trains run to Manchester, Birmingham and Edinburgh too.
By car: Penrith is accessible via Junction 40 of the M6, sitting at the intersection of the A66 (links to Keswick and Appleby), A6 (bisects Penrith and links to Kendal) and A686 (linking to the north east of England).
By air: The nearest international airports are Newcastle (76 miles) and Manchester (109 miles). Blackpool Airport is also accessible, which offers flights to Belfast and the Isle of Man.
By cycling: The National Cycle Network's major Route 7 runs through Penrith. Route 71 stops just short of the southern edge of town.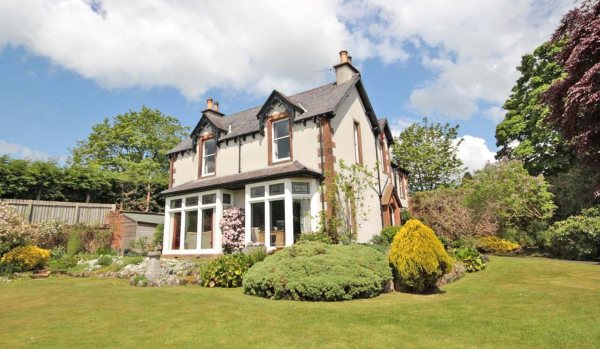 Things to do in Penrith
History: You can't miss the ruins of Penrith Castle as well as St Andrew's Church, an impressive Grecian structure built in the 1720s.
The remains of the ancient Roman Fort Voreda are found in Old Penrith, north of nearby Plumpton. If you like learning about war history, face the giant lion-head doorknockers of Brougham Hall before entering this medieval fort-cum-Second World War secret weapons bunker.
On a clear day, venture to Penrith Beacon, built in 1719 on the crown of Beacon Hill. This historic hill on the city's edge offers panoramic views of Eden Valley, the local fells, the Pennines and areas of the North Lakes.
Shopping: Head to Penrith New Squares for high street shops. Alternatively, potter around the town's other shopping hot spots, King Street, Middlegate, Devonshire Street and Devonshire Arcade, Little Dockray and Angel Lane. Have a browse to find famous local produce including fudge, Cumberland sausage and gingerbread.
Every Saturday Auction Mart, Cumbria's largest outdoor market, takes place in Penrith and once a month you can stock up at a fully-fledged farmers market in the town square.
You'll be spoilt for choice for groceries: there's a huge Sainsbury's in the town centre, Marks & Spencer sits on King Street and there's also a Morrisons and the district's high-end supermarket Booths.
You can also browse the Hedgehog Bookshop, a local gem that's been open since the 18th century, or indulge your sweet tooth at The Toffee Shop on Brunswick Road.
Outdoors: Penrith's proximity to the Lake District is one of its most attractive features – you'll have some of England's highest mountains for neighbours. Ride an Ullswater Steamer, one of the world's largest heritage vessel fleets, to take in the sights. Combine a trip with the Aira Force Walk for great views from the top of a waterfall.
The National Trust provides plenty of nearby family-friendly walking routes, while the more adventurous can tackle steep Skiddaw, or Hellvellyn's Striding Edge in good weather.
Search for fallen legends on the River Eamont, three miles south east of Penrith, in what is known as the 'Giants' Caves'. Alternatively, spot a rare red squirrel at Center Parcs Whinfell Forest, a great family break that you can drive to in less than 10 minutes.
You can also get into the community spirit by catching a game of rugby at Winters Park, where Penrith Rugby Union Football Club regularly plays.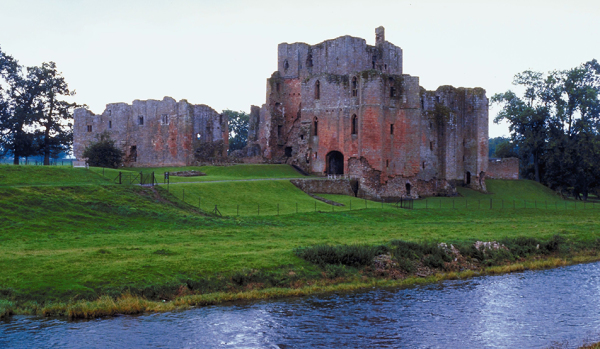 Culture: At the Rheged Centre, just off the A66, you'll find a 3D cinema, art gallery, excellent childrens' play facilities and specialist shops.
On the first Monday every May, there's the May Day Carnival. Make sure you join in to see a parade of street dancers, fair rides, vintage cars, marching bands and local celebrities.
The 100-year-old Lonsdale Alhambra cinema in Middlegate is something of a cultural icon, which features two screens showing the latest films, live opera and National Theatre productions. Locals fought for this heritage cinema to stay open in 2011, and won.
Catch (or join in) amateur dramatic productions at the Penrith Players Theatre. Completely owned by its members, it promotes community involvement in acting, prop-making, set-building, make-up, sound and lighting.
Food and drink: Grab some pick 'n' mix at the Old Corner Shop, which has jars of sweets up to the ceiling. If you're a cyclist, visit quirky Greystoke Cycle Café, which is half walled tea garden, half bike repair shop.
Other local haunts include the cake-filled Narrowbar Café, rumoured to create the best cappuccino in town, and Four & Twenty on King Street, which serves local produce such as roast herb crust Cumbrian lamb.
If you're really hungry, pop by Cranston's Cumbrian Food Hall and Café Oswald's on Ullswater Road for hearty game pies, real ales and sticky toffee pudding.
Grab a chip butty or Devil Burger at Penrith's popular Angel Lane Chippie, awarded Young Fish Frier of the Year in 2010. Alternatively, enjoy traditional Greek 'gyros' at popular posh takeaway Gyropolis.
The town relies on its lively pubs for entertainment. Top choices include the 15th century Gloucester Arms (where Richard III once lived), Black Swan at Culgaith, or the George and Dragon in Clifton, a stunning estate inn with restaurant, bar and bedrooms.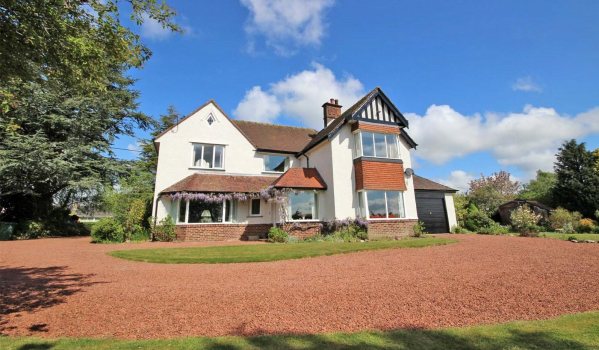 Hidden Penrith
You'll find further evidence of the area's fascinating history in Eamont Bridge, just outside Penrith. The prehistoric monument of Mayburgh Henge has banks that stand up to three metres high. And nearby is King Arthur's Round Table, a Neolithic earthwork henge that was thought to be King Arthur's jousting arena.
5 reasons to live in Penrith
Good transport connections
Beautiful streets with historic architecture
Close proximity to some of the country's most picturesque landscapes
Home to Auction Mart, Cumbria' largest outdoor market
You might also be interested in...
Have we forgotten any other selling points? Let us know in the comments below…