Dylan Thomas may have described it as an 'ugly, lovely town', but Swansea is fast becoming known as a modern and desirable city to move to.
Having expanded rapidly during the 19th century, Swansea became known as 'Copperopolis' because of its copper smelting industry. When that declined in the 20th century, the city lacked investment and, subsequently, jobs. But that's all changing now, as government and companies invest in the area.
What to expect living in Swansea
Swansea is both a city and a county. And as such, this area of south Wales offers an unusual balance of urban living and easy access to some stunning countryside.
While the area became rundown in the latter half of the 20th century, as local industry declined, it is now alive with development – including an expansion of Swansea University.
Of particular interest is the area between Whitewalls and Oystermouth Road, where a £500m investment is underway. The area will become home to a new aquarium and 3,500-seat theatre, along with shops, bars, restaurants and five-star hotels.
St David's Shopping Centre will also be developed, while Kingsway will become a business district. Plans to regenerate Castle Square and Wind Street are also in the pipeline. It is an exciting time for the city for existing residents and those looking to move there or invest.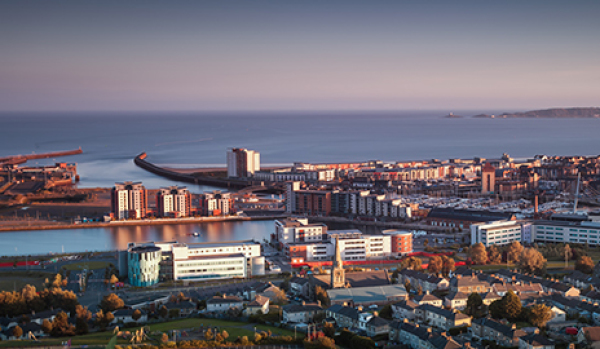 Where to start your property search
There are several distinct areas of Swansea, each offering a unique style of living. So where do you start?
The city centre: The centre of Swansea was heavily bombed during the Blitz in World War Two and is now home to a mix of post-war semis and Victorian terraced houses. Just a stone's throw from the city centre shopping, in the Maritime Quarter, you'll find modern apartments in a marina setting.
A couple of miles out of the city on the Gower Road, you'll find the suburb of Lower Sketty, which is popular for its close community feel. From there it's also convenient to get into the city as well as to Singleton Park – with its boating lake – and the coast.
Outskirts: For more rural and coastal living, try one of the picturesque villages on the Gower Peninsula. Mumbles – where Catherine Zeta-Jones has a home – offers a combination of holiday homes, Victorian villas and even 1960s bungalows for sale.
A sea view: Given the city is almost completely surrounded by dramatic coastline, getting a sea view in Swansea would feel like a no-brainer– although you may have to pay slightly over the odds for it.
Properties on the Gower Peninsula for example, can cost more than 50% extra than the rest of Swansea. This is largely because of the idyllic coastal setting and the picture-postcard villages dotted along its length. Horton in particular has several stunning detached homes overlooking an unspoilt beach. To know what you're in for, check the most up-to-date house prices here at Zoopla.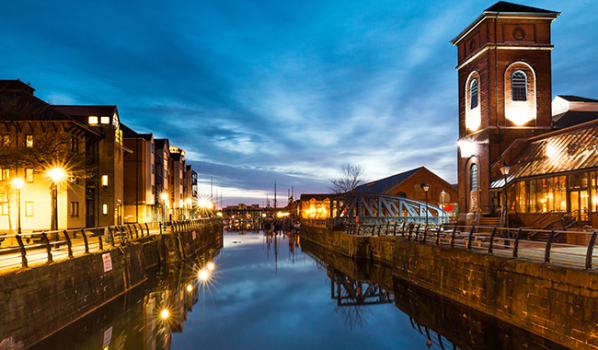 Things to do in Swansea
The Dylan Thomas Centre in the city pays homage to one of the city's greatest exports. There you can learn more about the poet and explore exhibitions about his life and connections with the local area.
Swansea also has a vibrant bar and club scene as well as lots of great new restaurants: from amazing artisan pizzas at the Belle Vue Bistro to dainty nouvelle cuisine at Slice, Mediterranean tapas at Mosaic and no-nonsense Chinese at The Favourite Authentic Chinese.
The Gower Peninsula was the first place in the UK to receive the title of Area of Outstanding Natural Beauty. Combining coastline and countryside, it's ideal for long, rambling walks.
While there, you can traverse the cliffs and moors or amble along some of the most beautiful beaches in the UK. The most renowned are Rhossili Bay, Caswell Bay and Langland Bay. Each of them has white sand and a quiet setting – perfect for relaxing or walking the dog.
Finding jobs in Swansea
Once at the heart of the copper industry, a massive 90% of the city now works in the service sector. The main employers are public administration, education and customer service.
If you've had to send your driving licence away recently, you probably had to send it to Swansea, to the DVLA offices at Morriston. Maintaining the nation's motoring records falls squarely in the lap of Swansea residents.
Several big-name consumer brands also have offices in town, including Admiral Group, HSBC, BT, Virgin Atlantic and Amazon.co.uk.
The education sector is also a big employer. Swansea University has two campuses in the city, as does the University of Wales Trinity Saint David, along with Gower College Swansea. Each one requires a team of staff for academic to service roles.
New developments are set to bring 1,700 new jobs to the city in the customer service and hospitality sectors in the near future.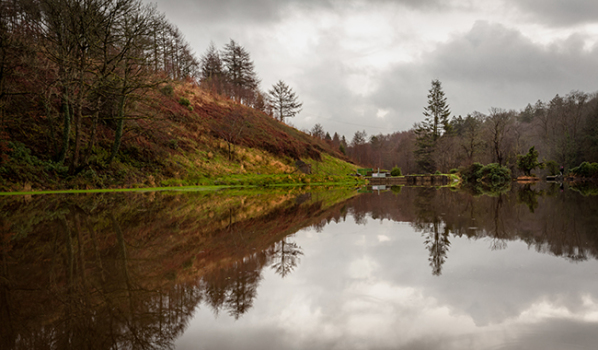 Getting in and around Swansea
Getting to and from Swansea is easy enough by road. The M4 motorway connects it to London, while the A48 former trunk road connects it to other towns and cities in Wales, including Neath, Port Talbot and Cardiff.
If you don't drive (or just try to stay away from traffic), Swansea Railway Station connects the city to Cardiff, Newport and London, as well as several smaller towns in Wales, such as Milford Haven and Llanelli.
Finding the best schools in Swansea
You may not guess it, but the number of Welsh medium schools (schools that teach entirely in Welsh) in Swansea has actually increased in the last decade. A total of 13% of the population now speaks Welsh and the education sector is moving to meet the needs of the community.
According to the 2015 Real Schools Guide, Pontarddulais Comprehensive in Pontarddulais – half an hour from the city centre – was the fourth best school in Wales and top in Swansea. Welsh medium Ysgol Gyfun Gwyr – to the west – came second in Swansea. Not a bad benchmark if you are parent looking to move to the area.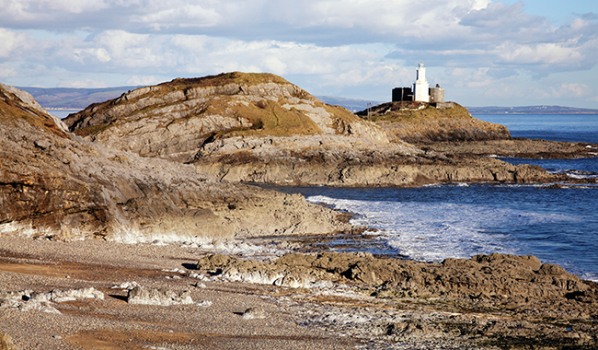 Best pubs for Sunday lunch in and around Swansea
For a superb Sunday roast in the heart of the city head to No Sign Bar on Wind Street, regarded as the oldest pub in Swansea. Crowned CAMRA Pub of the Year 2015, for the quality of its ales, it also has a reputation for a top-notch Sunday roast. You'll have to be quick though, tables get booked fast due to its fantastic, well-cooked food.
Best kept secret in Swansea
Set in the grounds of a former stately home, just a few miles north of Swansea is the Penllergare Valley Woods – a community space on the Penllergare Estate. Filled with wildlife and local plants, it is free to enter and even has a café on site. If you're really lucky you might even spot an otter.
You might also be interested in...