If buying a home in Birmingham is on your radar, now is the time to get to grips with the local property market. Here's a quick round-up of what you should know.
1. Average property value: The typical Birmingham home is worth around £167,000, according to Zoopla's most recent Cities House Price Index.
2. Most popular property type: 'One-bedroom flat' is the most searched-for property type in Birmingham among Zoopla users.
3. What's on the market: From starter flats to spacious family homes, here's what's for sale in and around Birmingham right now.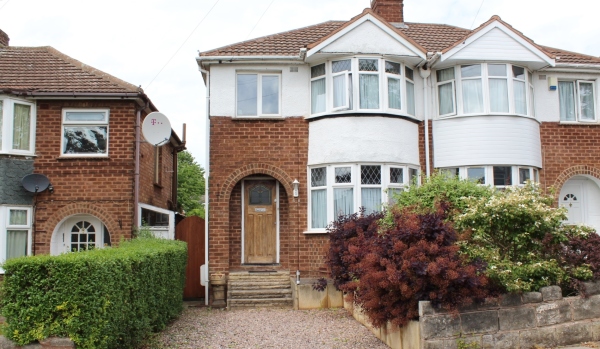 This three-bedroom semi-detached house in Great Barr is priced around the city-average £167,000
4. House price movements: Average property prices in Birmingham have risen by 2.3% in the 12 months to the end of July 2019, ranking it the ninth best-performing city in the UK. The national average city house price growth currently stands at 1.7%.
5. Acceptable offers: Property for sale in Birmingham is currently achieving around 98% of the asking price – worth knowing when making your offer.
6. Market turnover: Birmingham homes take an average of nine weeks to sell from first hitting the market. This compares to the national average of around 10 to 12 weeks.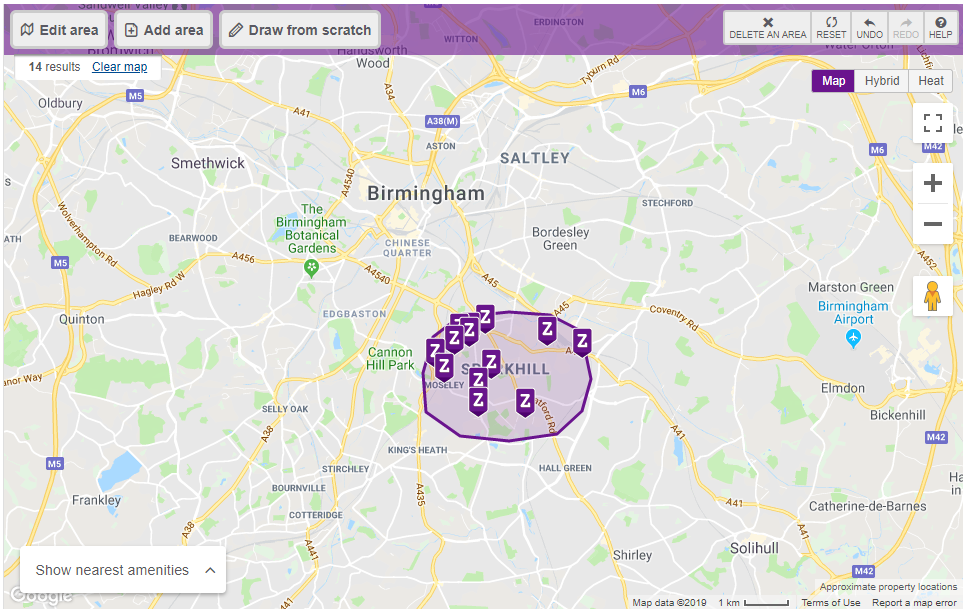 Got a micro-area in mind? Draw it out with Zoopla's map search tool for a more targeted property search
7. Getting on the ladder: Try Handsworth. It's just outside the city centre and you can pick up a sizeable Victorian house for under £200,000. Great Barr (see home pictured above) is also on the more affordable end of the spectrum.
See more affordable places for first-time buyers in Birmingham
8. Roomy budget: Head to leafy Edgbaston for smart flats and large family homes with price tags of £500,000 and beyond.
9. What the local agents say: "In the last couple of years, we've seen more new-build city centre flats completed and released for sale," says Neil Swaffield at Connells Birmingham City branch.
"Prices start at £190,000 for a one-bedroom and £250,000 for two bedrooms, while leases are typically 125 years, although they can be up to 250 years. However, you can still buy second hand city centre flats much more cheaply."
He adds: "Because of the abundance of new-build property in Birmingham, we see almost half of our customers (who are not investors) using Help to Buy. If you haven't considered the scheme, it's worth getting some in-branch advice to see if it could work for you."
Top tip! Some flats in Birmingham city centre built between 10 and 15 years ago, come with leases which state the ground rent doubles every 25 years. Lenders will often refuse mortgages on this basis, so many flats are sold at a discount to cash buyers.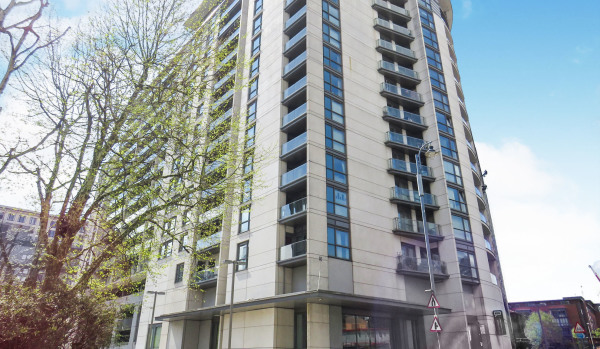 'One-bedroom flat' is the most searched-for property type. This one, on the ninth floor of this apartment block in Holliday Street, B1, is currently for sale at £170,000.
You may also be interested in:
What's your experience of Birmingham? Tell us by commenting below…