If buying a home in Leicester is on your radar, now is the time to get to grips with the local property market. Here's a quick round-up of what you should know.
1. Average property value: The typical Leicester home is worth around £182,000 according to Zoopla's latest Cities House Price Index.
2. Most popular property type: 'One-bedroom flat' is the most searched-for property type in Leicester among Zoopla users.
3. What's on the market: From starter flats to spacious family homes, here's what's for sale in and around Leicester right now.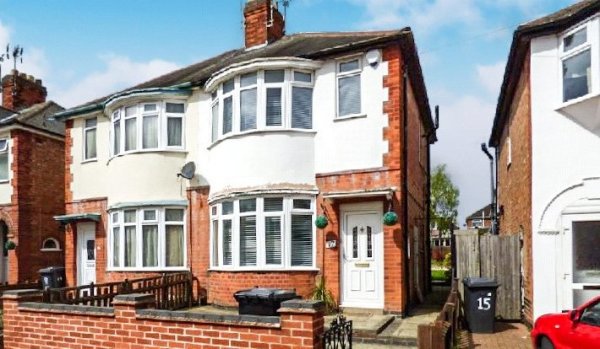 This smart two-bedroom semi-detached house on Cranfield Street, LE2 is on the market for £180,000
4. House price movements: Average property values in Leicester have risen by 4.4% in the 12 months to July 2019, ranking it the second best-performing UK city, alongside Cardiff. The national average city house price growth currently stands at 2.3%.
5. Acceptable offers: Property in Leicester is currently achieving around 97% of the asking price, according to data from local Zoopla agents – worth knowing when making your offer.
6. Market turnover: Leicester homes take an average of eight weeks to sell from first hitting the market. This compares to the national average of 10 to 12 weeks.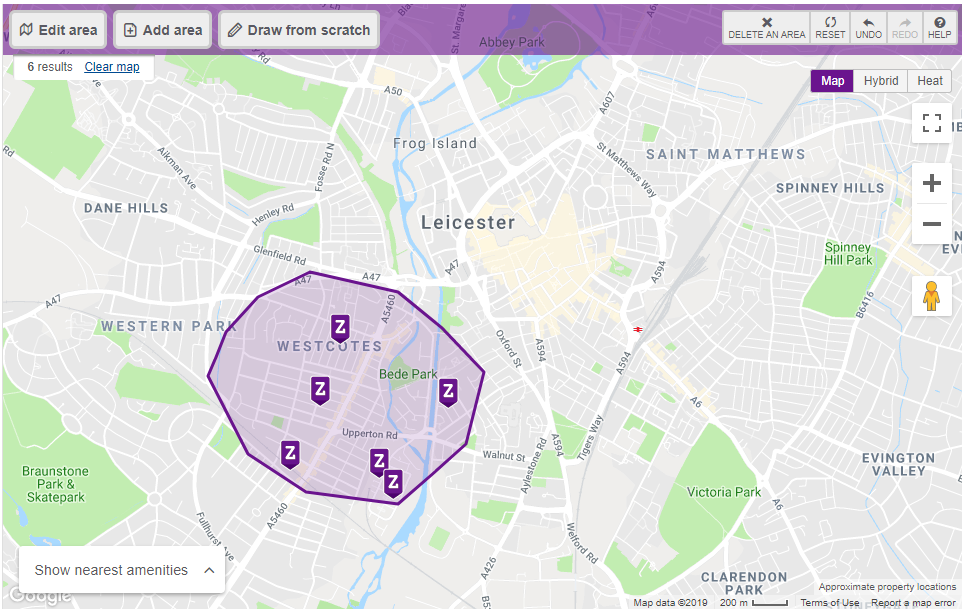 Got a micro-area in mind? Draw it out with Zoopla's map search tool for a more targeted property search
7. Getting on the ladder: Try affordable Beaumont Leys where you can pick up an ex-local authority two-bedroom terrace for around £140,000.
See more affordable areas for first-time buyers in Leicester
8. Roomy budget: Head to Stoneygate for large period properties worth £600,000 and beyond.
9. What the local agents say: "The Leicester market is thriving," says Kirit Lakhani, director at Charles Derby Estates. "We're seeing lots more buyers from London who want to sell up, buy a bigger home near a good school in Leicester and bank the money that's left over."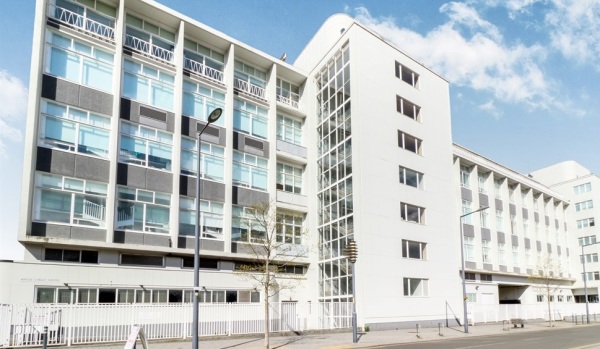 One-bedroom' flat is the most searched for property in Leicester: The one in this apartment block on Lee Street, LE1, is on the market for £75,000
You may also be interested in:
What's your experience of Leicester? Tell us by commenting below…