Flats are hot property in Lancaster right now. But which storey of the block should you be looking on? We assess the pros and cons of the ground floor.
If you're in the market for a two-bedroom flat in Lancaster, you're in good company.
It's currently the most searched-for property type in the city among Zoopla users, according to our data.
But how much thought have you given to what floor the flat is on?
A ground-floor flat, opposed to a flat further up the storeys, comes with some distinct pros and cons.
We've set these out below, and thrown in some examples of Lancaster ground-floor flats for sale right now.
5 pros of ground-floor flats
1. Step-free holds broad appeal
Ground-floor flats will either be completely step-free, or limited to one or two steps that lead to the entrance.
This makes this type of property ideal for both young families with buggies – and elderly people with limited mobility.
Neither describe you? The ground floor could still prove useful if you decide to rent out the property, or when you come to sell.
And in the meantime, you won't have to haul your furniture and belongings up the stairwell on moving day.
2. Increases the chances of a garden
Being on the ground floor means the flat is more likely to come with a garden – shared or private – to which you may have direct entry.
So, if you have visions of getting stuck in to the gardening or hosting summer barbecues, then a ground floor-flat could fit the bill.
3. Pets prefer them
If you have a cat or dog, a ground-floor flat with outdoor access is ideal. Being on the ground floor also means that your pets are less likely to be a noise disturbance than if you had neighbours below you.
4. You're not directly affected by some communal parts of the building
If a storm takes some tiles off the roof of the block creating a leak, you'll be nicely sheltered on the ground floor.
But, whether you are a leasholder or have a share of the freehold, you'll still be liable to pay for the repairs.
Same goes for the lift that you may never use.
5. Quicker to get out
Of course this is always a bonus in an emergency such as a fire. But it's also a lot more convenient on an everyday basis, especially with eight bags of shopping.
This two-bedroom ground-floor flat in Lancaster is up for sale at £199,950 and boasts a south facing garden and two parking spaces
5 cons of ground-floor flats
1. Noise from above
You can ask the seller and make your own judgment – but the truth is, you won't know how much noise your vertical neighbours make until you move in yourself.
There may be a covenant in the lease which states the upstairs flats must be carpeted, so if the clomping gets too much, get this checked.
As a rule of thumb, purpose-built blocks of flats – whether new-build or ex-local authority tend to be better sound-insulated than older houses that have been converted.
2. May rule out some new-build
Many purpose-built blocks, say with a concierge and foyer downstairs, don't have accommodation on the ground floor. The closest you'll get to the pavement is the first floor.
3. Lack of light
Ground-floor flats can be darker than those on higher floors, especially if it's a basement level property where surrounding properties can block out the light.
4. Less privacy
Depending on the position of the flat, you could have passers-by glancing in to your living room. However, this may not be an issue if your property is at the back of a building or set away from the street.
5. More susceptible to damp
Being on the ground floor, particularly in older buildings, can make your home more prone to damp. If there are any plumbing issues or flooding of the block, you'll also be the first to know about it.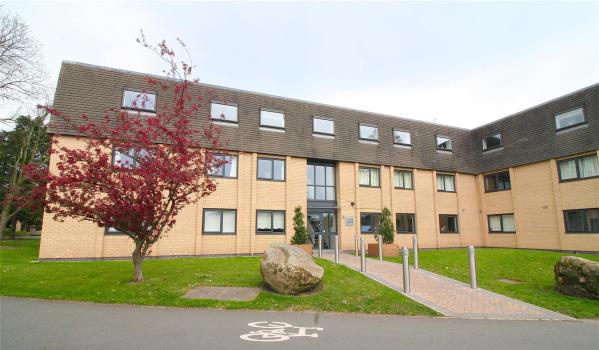 Within easy reach of the the city center you'll find this modern two-bedroom ground floor flat on the market for £139,950
Lancaster property
According to our latest Zoopla data, the average value of a property in Lancaster currently stands at £195,949 which is almost 2% less than 12 months ago.

Property in Lancaster stays on the market for an average of 11 weeks before selling and currently achieves 95% of the asking price.
You may also be interested in...