Zoopla's guide is packed full of advice and tips for buyers looking at new houses for sale.
Looking at new houses for sale is different to more traditional house hunting. Firstly, the home you want might not even exist yet – which is something known as buying 'off plan'. This means you will have to rely on a show home of the kind of unit you want to buy – and if that's not built yet, on specifications supplied by the developer and a computer-generated image.
Equally, you could be looking at new houses for sale that have only just been completed – meaning you are the first person who is going to be living in the property. Or you could be interested in a new-build homes that are already occupied, but still under a house builder's warranty.
In any of these cases, this guide will explore the key points you need to know.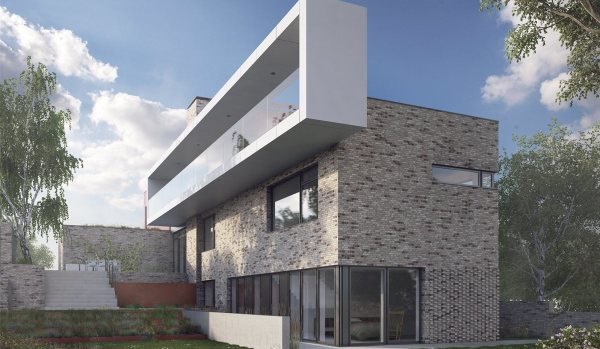 Buying off plan
Buying off plan is exciting but it's not without risk – and this makes doing your homework especially important. The first thing to note is that even like-for-like properties on the same development will not necessarily come with the same price tag. Generally the earlier you pitch up, the better deals available and, of course, the greater the choice.
You can always negotiate on price but the strength of your position will depend on the current state of the housing market, the popularity of the particular development and your timing. Do some research before you start by comparing prices at nearby new-build developments.
You'll need to be sure exactly what the price includes – for example, light fittings, carpets, white goods and even garden turf. If there is no driveway on the plot or you are buying off plan in an apartment block, does the price include a parking space? You will also need to find out about charges for any management services and ongoing annual service charges.
The timeline of the development is also important. While you might get a better deal for being an early purchaser, this could mean living on a building site for the first few months or even years – which may be particularly unsuitable if you have young children or even just want a lie-in on Saturday mornings.
Other questions to ask include what happens if the developer were to go bust before the building work was completed – would you get back your deposit?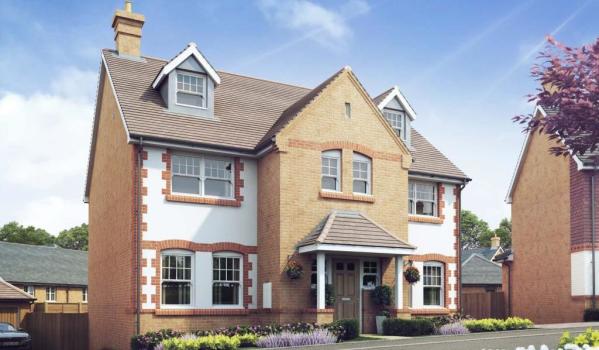 The good news is, most housing developers these days are contractually obliged to make information like this transparent from the start. Builders that are signed up to a warranty scheme such as NHBC, Premier Guarantee and LABC Warranty must also operate under the Consumer Code for Home Builders – or 'the Code' for short.
Introduced in 2010, the Code sets down clearly how buyers of off plan and new-build homes should be treated. Key points state that a builder must:
Provide the buyer with a brochure or plan showing the plot and appearance of the home as well as a list of contents, fixtures and fittings that will be included in the price
Disclose full details of how any deposit paid on exchange of contracts or prepayments are protected if the developer goes bust
Provide realistic information of when the home will be completed – (more on why this is so important in the next section)
If your developer isn't signed up to a major warranty scheme and so doesn't fall under the Code's rules, it's not advisable to proceed with your purchase.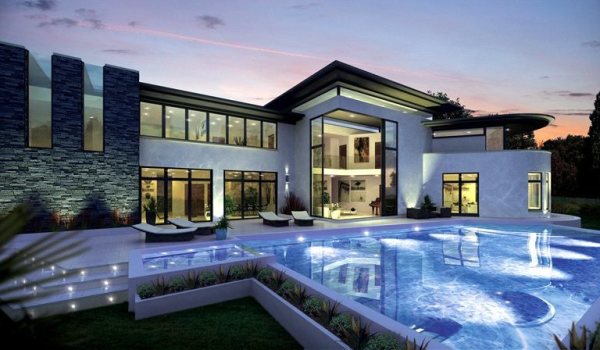 Steps to buying off plan
House builders and developments can all operate slightly differently. But, once you have found the off plan home you want at a price you are happy with, you will need to do the following:
Pay the reservation fee: To secure a plot with a developer you will have to pay a reservation fee. The amount will depend on the size of the plot but between £500 and £1,000 is typical. So long as the house builder adheres to the Code, you have the right to pull out of the sale at any time during the 'reservation period' (which ends when you exchange contracts) and have the fee refunded minus any reasonable administration costs incurred by the builder.
Exchange contracts: Referred to as Contract of Sale, this is when you pay your deposit (usually between 5 and 30 per cent of the price) and it's also when the purchase becomes legally binding. A completion date will be included in the Contract of Sale. If there is an unreasonable delay to this, under the Code, the builder must refund your deposit and prepayment fees in full – alongside any expenses you have incurred. When buying off plan, an 'unreasonable' delay is usually defined as no longer than six months for a house and no longer than 12 months for an apartment – both from the completion date stated in the Contract of Sale.
Complete: The property build is finished, the balance is paid to the developer and you complete, get the keys and move in.
But, if you want a mortgage, here comes the rub with buying off plan. Mortgage agreements last for a maximum of six months – and some agreements are as short as three months. So if you exchange contracts and your home is completed later than the date agreed in the Contract of Sale (even the original date), you may have to reapply for the same mortgage.
This could be a problem if:
Your circumstances have changed – for example, you have lost your job, become self-employed or even just switched jobs in the last three months. Or your monthly outgoings have increased which will impact your affordability
The mortgage lender's own criteria have changed and you now fall outside of them

The value of the completed home is less than anticipated when you signed the contract. This means the property is no longer adequate security for the loan so those putting down small deposits will be most affected.
In any of these cases, the mortgage lender could withdraw its offer. In fact, after the three or six-month window, it can withdraw an offer with no explanation at all. In this case, exchange contracts as late as possible in full knowledge of the terms of the mortgage agreement.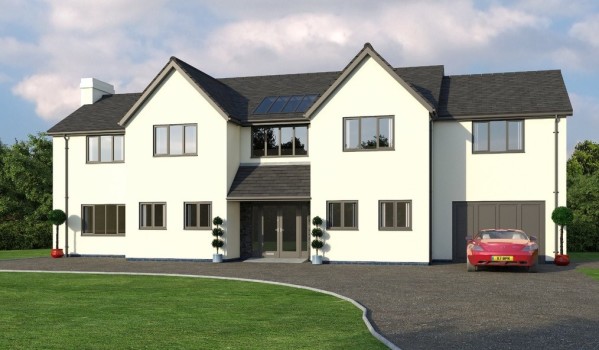 Buying a just-finished new-build home
If you are buying a new home that's already been completed, there will be nothing different about your mortgage application compared with buying any other property. So long as its adequate security for the loan by the lender's own valuation – and you personally qualify for the borrowing you need – you are good to go.
However, as you are the first person who will be living in the property, it's still wise to ask some specific questions to the developer before parting with any cash. Try the following:
"What warranty cover is in place?" All major developers sign up to a warranty scheme – the most common being NHBC's Buildmark warranty which offers protection and insurance for the first 10 years after the date the home is completed. As mentioned above, other warranty schemes include Premier Guarantee and LABC Warranty. Make sure you ask for the house builder for the paperwork of the relevant warranty. If you are buying through a Shared Ownership scheme, you will need to ask the relevant housing association.
"When can I conduct my snagging survey?" Snagging is the term referred to minor 'teething problems' in new-build homes – for example, lose drain pipes or cracks that appear in settling walls that need filling. Between exchange and completion, you should either pay a company to carry out an independent snagging survey or do one yourself. This handy print-off checklist from the NHBC could make things easier. A well-timed snagging survey gives the builder an opportunity to get everything up to scratch before completion.
"When are the other apartments going to be populated?" If you are buying an apartment in a block, ask when buyers will be moving into the neighbouring homes. It could feel pretty eerie in the meantime.
"Do I need a survey?" This is one to ask yourself. As you might expect, the Royal Institution of Chartered Surveyors (RICS) recommends that you have a survey on a new-build home just the same as you would with an existing property – this could be a Condition Report, HomeBuyer Report or Building Survey, which all vary in detail and cost. You can find out more with our guide, What survey do I need?.
However, if your new-build home is covered by a recognised warranty scheme, it will have to meet certain building standards within the 10-year term. This assurance, alongside the mortgage lender's valuation (which checks that the home is sufficient security for the loan), could mean you opt against paying out for a separate survey. On the flipside, if the home is a new-build conversion – from an old farm house or mill for example – a survey becomes more important than ever.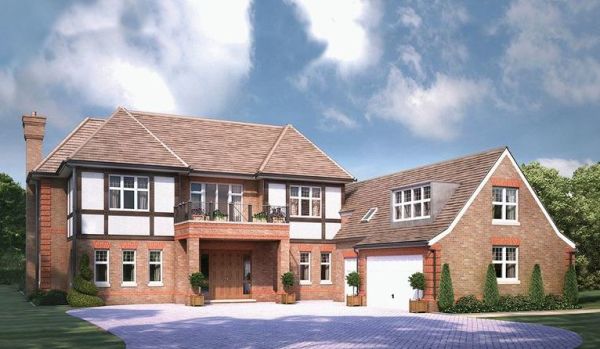 Buying a home that's new but lived in
If you are buying a home from an existing owner but it's less than 10 years old, ask for details of the builder's warranty as the cover can be transferred over to you. This is definitely worthwhile as, if there are any problems with the structure of the property such as outside walls, permanent fixtures, staircases, windows and even boilers – you could still be insured.
However, bear in mind that warranties don't cover wear and tear or cosmetic damage. So if the seller has made a general mess of the home, it can only be reflected in the price.