Zoopla's guide is crammed full of top notch advice on buying into new housing developments.
If the idea of moving into a modern home in a brand new housing development appeals, then this is the guide for you.
From small collections of houses to major schemes that include new flats as well as shops, restaurants, cafés and public spaces, there is a wide range of new housing developments across the UK. And Zoopla's guide will take you through the options.
Do your homework
It's worth doing your homework first to make sure you buy a new-build home in a new community that suits you, from a reputable builder.
First of all, find out which house builders and developers are constructing new housing developments in the area that you want to buy. Zoopla can help with this - just search through the new-build homes for sale in any given area here. You can search online for local debate and forums on specific schemes too. Alternatively, local newspapers often carry adverts for new housing developments.
You should also look at the house builders and developers' new-build homes elsewhere to get a better feel for their quality and reputation.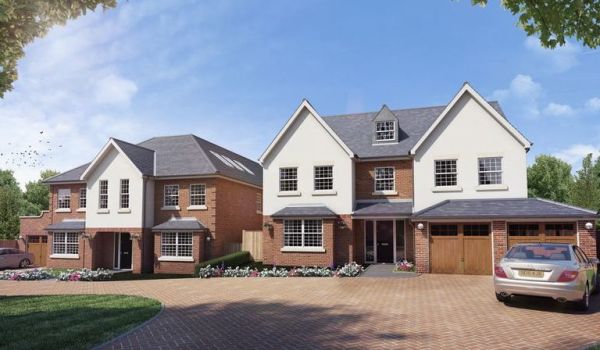 Find a new housing development that suits your needs
You will need to decide what sort of new housing development will best suit your needs. Here are just some of the options available:
Luxury new housing developments: located in prime areas of towns and cities, they typically feature a high level of specification. Gyms, secure underground parking, cinemas, and resident clubs are just some of the perks that can be found in the country's top new housing developments.

Small collections of spacious new-build homes: their modern layouts, design and appliances often suit young families. Especially in more rural locations, they can come with plenty of green space.

Retirement villages: new-build homes boast security and welfare features designed for peace of mind, such as alarm cords and video entry. Developers such as McCarthy & Stone, which specialise in the sale of new retirement homes, build developments that typically have an on-site manager to help residents and a qualified team to provide personal care and support packages.

Major regeneration schemes: many new-build homes tend to be built alongside a raft of other facilities, such as leisure and entertainment, shops, schools and offices, great for buyers looking to tap into a modern, new and purpose-built community.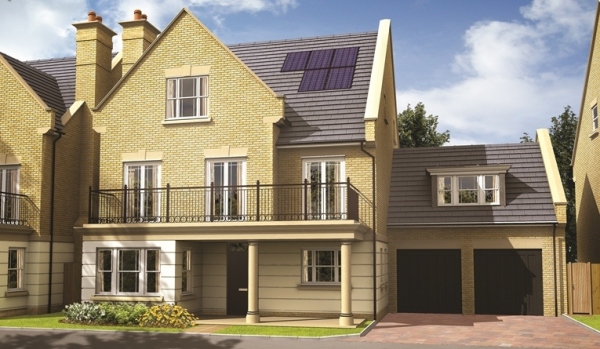 Top tips and considerations when looking at new housing developments
If you are buying a new-build home in a big new housing development where some properties are already occupied, speak with the residents to ask their opinion on the buying process and what it is like to live there.
Remember that your new home may not be available for a period of time if it's under construction. It is recommended you agree a 'long stop' completion date. This is the developer's 'last chance saloon'; if building isn't finished by then, you'll be in line for compensation.
Many large new housing developments are built in stages. If you buy a home in one of the earlier construction phases, you may find that not all the homes and facilities are available when you first move in. Plus, of course, you will be living on the edge of a construction site.
Find a property
When it comes to searching for a new home to buy, you will find that house builders and developers host open days to drum up interest in their new housing developments. It is wise to walk around the whole scheme to get a good feel for the area and find out where all the homes and any facilities are located.
House builders and developers invariably have a show home to demonstrate the style and quality of their new housing developments too.
You will be able to find a full range of new homes for sale on Zoopla.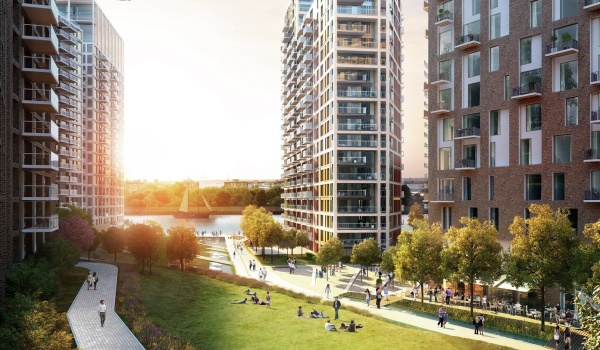 Tap into incentives and support
These days, there are all sorts of offers, incentives and support available to help struggling buyers secure a new-build home of their own.
Help to Buy, for example, was unveiled by the Government in the April 2013 Budget. It allows first-time buyers and homeowners to buy a new home or an existing property in England valued up to £600,000 with as little as a 5 per cent deposit. It must be your only property. There are similar schemes available in Scotland, Wales and Northern Ireland.
The equity loans part of Help to Buy, which applies to new-build homes, is where Government provides a loan of up to 20 per of the value of the home while you will need to contribute a minimum 5 per cent. With 25 per cent covered as a deposit, you'll then only need a mortgage of up to 75 per cent to cover the remainder, which means cheaper rates.
The equity loans scheme is available on properties valued up to £600,000 in England, £300,000 in Wales and £250,000 in Scotland. You will not be charged any loan fees for the first five years. You must pay back the loan after 25 years or at the point of selling your home.
The other part of Help to Buy, the mortgage guarantee scheme, is similar to any other mortgage in many ways. The difference is that under Help to Buy, the Government offers mortgage providers the option to buy a guarantee on mortgages; in other words, an insurance policy. It means that mortgage providers can offer more high loan-to-value mortgages at potentially better rates.
Mortgage guarantees are available on new-build homes as well as existing properties. However, the scheme cannot be used to finance a shared equity or shared ownership purchase, second home or a property that will be rented out.
Shared Ownership schemes are offered by housing associations. They allow you to buy a share of your new home, ranging from 25 per cent up to 75 per cent of the value, and pay rent on the remainder. Shared ownership properties are leasehold. It is possible to buy further stakes in the property until you own it outright.
Another Government scheme is Starter Homes, which was announced earlier this year. It will see 200,000 new homes built and offered at a 20 per cent discount to first-time buyers under the age of the 40. The price of new-build homes available under the Starter Homes initiative is set to be capped at £450,000 in London and £250,000 for the rest of the country. You will be able to register for the scheme from 2016.
In addition, house builders and developers offer a raft of incentives to sell new housing developments. This was particularly the case during the credit crisis although these types of benefits are less common now.
Secure a mortgage
A mortgage offer typically lasts for between three and six months so you will need to factor this into the equation if your new home is unlikely to be finished within that timeframe. It may be possible to secure an extension from the mortgage provider, depending on the circumstances. Some mortgage providers offer longer validity periods for buyers of new-build homes.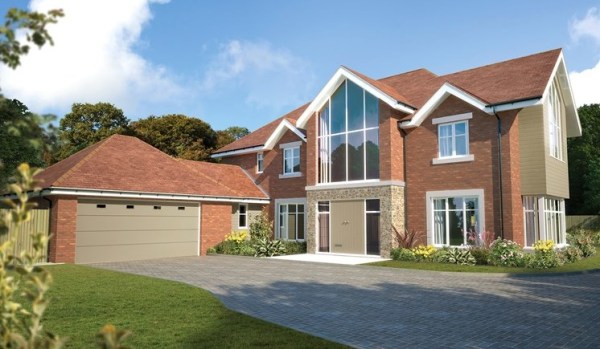 Understand the conveyancing process
You will normally have to put down a reservation deposit on the new home you'd like to buy. The deposit can vary so it's important to find out how much of it is returnable if you are unable to complete the deal.
You will then need to secure a mortgage, if you require one, and appoint a solicitor to lead on the paperwork. The solicitor will draft a contract for you and coordinate any searches.
You will only legally commit to buying a home in a new housing development once you are satisfied with the contract, search results, mortgage offer – if you have one – and any other enquiries. Contracts will be exchanged when you are happy with all these factors.
The deal will be recognised in the eyes of the law when contracts are exchanged. The contract will include a completion date for the deal or – if the home is still under construction – a schedule of when the new home will be completed. However, be wary that it can be subject to change.
What to do if you have a complaint
If you are unhappy with the buying process, then you can turn to the Consumer Code for Home Builders. It came into force in April 2010 to make home buying fairer and more transparent for buyers. It also offers an independent dispute resolution service, which can award you a maximum £15,000.
The code applies to all house builders that are registered with Britain's major new home warranty providers, such as NHBC, Premier Guarantee and LABC Warranty.