Separating one property from the next can become tricky when viewings get into double figures. Drawing up a finite list of questions to ask each agent will help.
A prospective buyer views between 15 and 20 properties on average before choosing one to make an offer on, according to recent figures – that's a lot of detail to retain and compare.
To make life easier, get organised right from the start with a set list of questions to ask the estate agent who is hosting the viewing.
It is normal procedure for an agent to be prepared and well-versed on the details of a property they are showing. But if they need to go away and check anything, just add in a placeholder and chase up if you need to.
Here are the 10 questions to be sure to ask:
1. How long has the property been on the market?
If the property has been languishing on the market for a long time – and market conditions are otherwise good – there's likely to be a reason.
You want to rule out any potential problems or hidden costs when you move in. It could be that the seller is simply being too ambitious with the asking price, or there could be something visibly obvious, such as the garden being too small for the size of the house or the inside lacking in natural light.
However, if everything appears in order, it's worth doing a bit of digging to rule out any nasty surprises.
The home might have been extended without appropriate planning permissions, for example. Or, if it's leasehold, the lease could be short (if there's 70 years or less remaining, many mortgage lenders won't lend).
A good estate agent will discuss issues like these openly. After all, it's in nobody's interest for you to proceed, make the discoveries further down the line and pull out of the process.
A seller is also legally bound to disclose any issues in the Seller's Property Information Form (TA6) which is sent to your solicitor at the start of any transaction.
2. When was it last listed for sale?
If the answer comes back, 'six months' ago, it may ring alarm bells – whether it's the same seller or a different one.
Carry out the same due diligence as if the property had been sitting on the market for a while. If it's only been listed recently, you might be able to push for a quick sale and early completion date - especially if you are a cash buyer.
3. How many viewings has there been?
This will give you an idea of how buoyant the local market is, as well as how much interest the property has attracted.
Ask also whether the property has had any second viewings. This is the best way to sniff out any serious competition.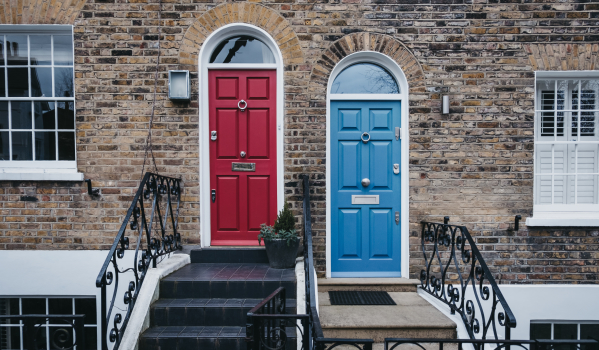 4. Have you had any offers?
If the estate agent has received any offers, a potential buyer can assume they have all been rejected by the sellers – which is why they are still marketing their property for sale.
But finding whether there have been previous offers will give you an idea of the interested parties you are contending with.
It's unlikely the agent will give you details in pounds and pence, but a bit of probing might put you in the ballpark, which could inform your own offer should you decide to make one.
5. Why are they selling?
In many cases, sellers are simply looking to upsize or downsize, depending on their stage of life. But other factors can influence a move too, such as a job relocation, noisy neighbours or the breakdown of a relationship.
Finding out the seller's motivation to move will give you an idea of urgency and timescales which, in turn, could inform the offer you put forward.
6. How old is the boiler?
If the boiler of the property is 15 years old or more, it will soon need replacing.
And with even mid-range combi boilers costing upwards of £1,000, this is a cost to consider – especially if you're buying your first home and money is particularly tight.
While you're on the topic of heating, it's also worth enquiring about utility bills.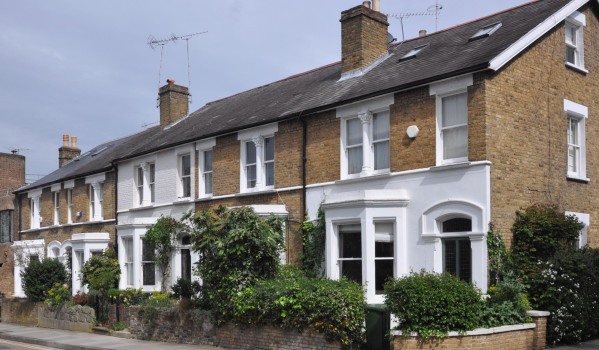 7. Who are the neighbours?
When you are putting down roots in a new location, whoever lives nearby becomes extremely important.
If there have been problems with boundary disputes or noisy neighbours, for example, the sellers are legally bound to include details in the Seller's Property Information Form. But it's good to thrash it out verbally ahead of time.
And of course, historical issues might relate to the person rather than the property. There's nothing to stop you from knocking on the door and coming to your own conclusions.
8. How long is the walk to...?
Distances from A to B on estate agent's property particulars are measured as the crow flies – when you are on foot they can be further.
Especially if you intend to walk somewhere on a daily basis, such as a train station or local school, find out how long it takes.
You'll need to test it out for yourself of course before you put it an offer, but it's useful to get a benchmark first.
9. What's the parking situation?
If the property only comes with off-road parking, find out if you'll require a permit from the local council and how much it costs a year – and, if you are a two-car household, whether you can apply for more than one permit.
Even with a permit, if the road is busy you could end up having to park a street away, which could be a problem if you have young children.
If the home comes with allocated parking, ask how many spaces you'll get and whether residents tend to stick to their allocated spots.
Even if you are viewing a house with a drive, it's worth checking whether the road has any parking restrictions, which is most common near stations, schools or town centres.
If your day-to-day habits are likely to change when moving, also check out local transport links that can make a big difference to your quality of life.
10. Is there anything you think I should know?
This is always a good last question as, being largely unexpected, it can try and negate any nasty surprises and uncover some nuggets of information you may not have otherwise stumbled across.
It also puts the onus on the agent and seller to be totally transparent from the very start.
Keep clear records of your answers
Make sure you keep an organised record of the agent's answers for each viewing.
At first this might be hand-scrawled on the back of the property listing details which the agent should hand to you at the start of a viewing, if you haven't printed them out already.
But at end of each day of viewings, order the information you have gathered in a single spreadsheet or chart so it's legible and easy to compare. Perhaps an initial score out of 10.
Add other notes too such as your first impressions on the place, how much the stamp duty is likely to be and whether you'd need a full structural survey carried out.
You might also be interested in...
Do you have any more tips on successful property viewings? Tell us by posting a comment below...