Zoopla's industrial leasing guide will take you step-by-step through the process.
If you are a business in need of an industrial property, then look no further. Zoopla's guide will steer you through the leasing process so you secure the right building for your business.
Industrial property varies widely. From data centres housing the very latest technology to high tech manufacturing plants and storage warehouses, the industrial sector is an important part of the overall commercial property industry. In fact, the British Property Federation (BPF) has recently launched a new industrial committee to represent it.
It is an evolving sector, with changing habits and transport challenges. There has been an increase in demand for retail distribution and logistics property as a result of the surge in online shopping, for example. So you'll need to know what you're doing.
Follow Zoopla's simple steps to find out how to successfully secure an industrial unit.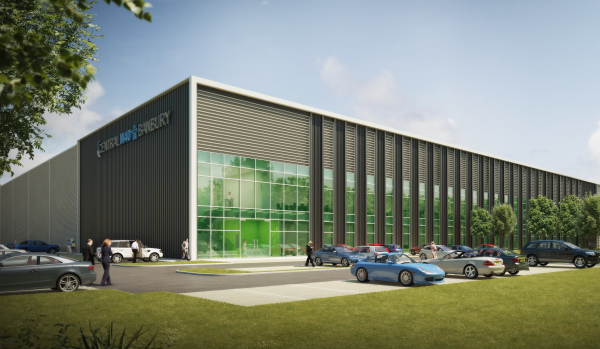 1. Understand the local property market dynamics
Industrial units to let are often situated on the edge or out of towns and cities, close both to strategic transport infrastructure and a skilled workforce. However, with the advent of the internet, business requirements in the industrial sector have become increasingly diverse.
Get familiar with the local market conditions, including vacancy rates, rental values and tenant demand. You will be in a far better position to appraise opportunities with this knowledge at your fingertips.
It is also wise to look out for areas with additional support. These might include:
Enterprise Zones: an area in which Government incentives, such as tax concessions and a simplified planning process, are offered to encourage businesses to start up or expand. Businesses in some Enterprise Zones have qualified for 100 per cent capital allowances in respect of expenditure on plant and machinery (for more on capital allowances, see below).
Local Enterprise Partnerships (LEPs): a partnership between local authorities and businesses to decide what the priorities should be for investment in roads, buildings and facilities in an area. Up to 17 of 39 LEPs have identified the logistics and transport sector as a priority for their region.
Business Improvement Districts (BIDs): a business-led and business-funded body to improve an area.
You can research the local market by searching Zoopla's news site.
2. Draw up your requirements
Factor in the following before you start your search for industrial units to let:
Business growth forecasts, including workforce size
Location
Size of unit
Space configuration
Specifications and technical requirements: height, loading doors, roller shutter doors
Facilities
Transport: proximity to air, sea, rail and road links for cars and trucks
Parking facilities
Security
Branding and image
Lease requirements
Environmental considerations
Planning consent
Budget
Timeline
Consider carefully whether the property is appropriate for the industrial nature of your business. For example, will the loading area support the types of vehicles you use? Does the building allow for easy navigation around the floor? Will heavy goods vehicles be able to make deliveries in and out freely and easily?
You can search for a wide range of industrial units to let on Zoopla.
3. Create a shortlist of potential properties
Measure your shortlist against your business and property requirements. Consider the incentives on offer and the timescale you are working to.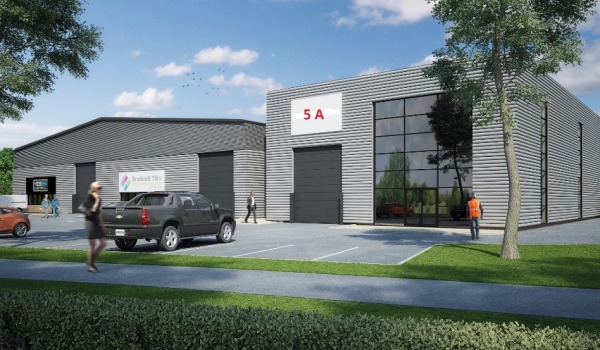 4. Tally up your costs
The landlord should provide a comprehensive list of the anticipated costs of leasing the industrial unit.
The rent and incentives agreed as part of your lease will vary. Other potential factors to consider when counting up the total cost of securing an industrial unit to occupy include:
Business rates: You will normally be expected to pay business rates, a tax on all non-domestic properties. They are calculated by multiplying the rateable value of the industrial unit by the uniform business rate (UBR). The revaluation typically happens every five years. It last took effect from April 1, 2010, based on data from 2008. The planned revaluation in April 2015 has been pushed back until 2017. There are now widespread calls for reform of the tax and Chancellor George Osborne has committed to a full scale review. You may incur additional business rates costs. For example, some larger properties in London pay a Crossrail business rates supplement to fund the high speed rail link.
BID fees: Businesses within a BID can raise their own funds to address issues that matter to them. If you are part of a BID, you will typically pay for it through a BID levy set at 1 to 2 per cent of rateable value.
Energy costs: Your landlord will provide you with an Energy Performance Certificate (EPC). It will show you what the property's typical energy costs are as well as recommendations about how to reduce energy use and save costs. The EPC will rate the industrial unit from 'A' (most efficient) to 'G' (least efficient). Around a third of commercial property buildings have an EPC rating of between 'A' and 'C', according to the Property Data Report 2014.
Service charges: You will likely be expected to pay for the general running and maintenance of the industrial unit, such as water, drainage, gas, and electricity. Your landlord should give you a clear breakdown of the likely service charges, including how they are calculated and what they do and don't cover. You should also be clear about what you will be expected to pay towards major improvement and repairs.
Insurance: You should be clear about who will be responsible for the insurance as well as the premiums.
Repairs: You will normally be responsible for internal decoration and repairs of an industrial unit and you may well be accountable for the outside too so factor these in your budget too.
5. Get to grips with capital allowance
You can claim capital allowances on capital assets, such as equipment, machinery and business vehicles. Some or all of the cost of the asset is deducted from your profit before you pay tax. As well as plant and machinery, you can also claim capital allowances for other areas of business, including renovating business premises, extracting minerals, R&D and dredging.
Make sure you claim capital allowances in the accounting period you bought the asset to claim the full value under an annual investment allowance or first-year allowances. For more information, read the Government website.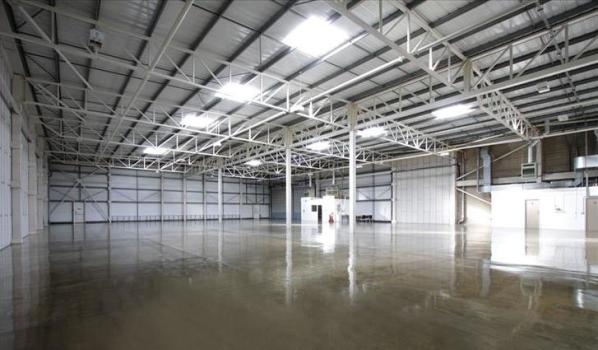 6. Negotiate the right lease for your business
Signing a lease is a significant commitment. It is a legally-binding contract that sets out the terms of your tenancy agreement. It is up to you and the landlord to agree the terms and conditions. It's therefore important to negotiate the terms that will best suit the needs of your business and that you fully understand all the implications.
Lease length: The average length of leases in the commercial property sector has been declining in recent years. It stood at 3.2 years in mid-2013 in the industrial property sector compared to 4.7 years in 2003, according to the Property Data Report 2014. Tenants that occupy large units tend to agree long leases. You should agree a lease length that is appropriate for your business needs. The Landlord & Tenant Act 1954 allows you the right to extend your tenancy in England and Wales when your lease expires. These provisions do not apply in Scotland.
Break clauses: Negotiate break clauses within your lease if you are seeking flexibility within your tenancy agreement. In their simplest form, they are dates – agreed by both you and the landlord – where the lease can be broken. You will typically need to give your landlord two months warning of your intention to use it. Your landlord can only use the clause if you agree.
Rent: Be fully aware of the typical industrial rents being agreed for comparable properties in your area. This well help you negotiate the rent on the industrial unit you would like to occupy. You may be able to agree a rent-free period at the start of the lease. You should consider it within the overall terms and cost of the tenancy agreement. Traditionally, rent is paid quarterly. However, it is becoming more common for rent to be paid monthly. Your landlord may ask for a guarantee for the rent if your business is small or young.
Rent reviews: Your lease may contain one or more rent reviews, particularly if you agree a longer lease. You should be clear about how the rent is calculated at review before signing the lease. You should also make yourself familiar with protocol in the event of a disagreement with your landlord.
Subletting: Your lease may allow you to sublet all of part of the commercial property. You may well need to ask for consent from your landlord first.
Alterations and change of use: All commercial properties are allocated a use class which dictates the type of business that is allowed to take place. You should check whether you need to obtain planning consent for the business you intend to do. The use classes that tend to cover the industrial sector are: B1 - business - for research and development and light industry; B2 - general industrial - for industrial business, with some exclusions, such as chemical treatment; and B8 - storage or distribution - which includes open air storage. If you wish to make alterations to the property, you will typically be required to seek consent from your landlord first. However, the lease may well prevent you from making structural changes to the unit.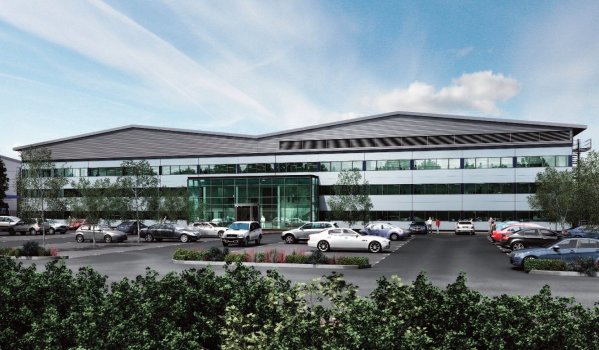 7. Consider alternatives to the lease
If you would like more flexibility than a traditional lease can afford, then you may want to consider a licence. Older industrial properties are sometimes offered under licence to a variety of manufacturing companies.
It typically lasts for up to six months and the licence fee covers the use of the space instead of rent and other costs.
On the plus side, a licence tends to be cheaper and simpler than agreeing a lease. However, it does not offer any security of tenure.
8. Make an offer and agree heads of terms
You should submit an offer (typically to the landlord's commercial estate agent) when you have found an industrial unit that meets all your requirements.
If the landlord rejects the offer, try and negotiate. After all, there are many factors that influence a deal.
Once your offer has been accepted, you should ask the landlord to take the property off the market and refrain from negotiating with other potential tenants.
9. Do the due dilligence
You wouldn't normally buy a house without commissioning a survey and the same applies for securing a warehouse to occupy on a lease.
The survey will reveal the condition of the industrial unit and any potential problems. This is important as many commercial leases impose repairing and insuring obligations on the tenant.
You should get a clear indication of the state of the property, known as a Schedule of Condition, and attach it to the lease in the event of a dispute when your lease expires.
Most leasing deals also involve Local Searches. They will show up any plans that may impact the industrial unit you plan to occupy.
At this stage, you should have a summary of the agreement between you and the landlord drawn up. It is known as heads of terms. It will typically note the nature of the transaction, rental value and payment method, and a proposed timescale to complete the deal.
10. Finalise the deal
You will exchange contracts when you are satisfied with all the necessary checks and searches; both you and the landlord are happy with the contract; and the finance is in place to do the deal.
Once contracts are exchanged, you are locked into a legally-binding transaction. Neither you nor the landlord can walk away from the deal without incurring a financial penalty.
However, the deal is not legally compulsory in Scotland until the contracts have been completed.
You will complete the deal when the balance is paid and the contract completed.