Relocating your business? Make sure you read our handy guide first.
Moving offices is no mean feat. It is a major project that can be exciting, but also complicated, expensive and time consuming.
After carrying out a thorough search for the right premises (Zoopla's office space calculator can help here), the trick is to leave plenty of time to plan, prepare and move. In fact, it's virtually impossible to start planning too early.
Fortunately, we've done some of the hard work for you and created this handy guide, which takes you step-by-step through the relocation process.
1. Planning
Time is money, as the saying goes, so planning is absolutely vital to a smooth office move.
To start with, there are a few basics that you need to do:
Assemble a relocation team and assign a clear leader to take charge of the office move.
Confirm the relocation day.
Appoint an office removal company, including specialists for any technical equipment.
Agree a visit to the offices that you are moving from, and to, with the removal companies.
Once you've got this framework in place, it's a good idea to draw up a timetable to make sure that all aspects of your office move remain on track. You should also create a budget to document all the costs associated with the project.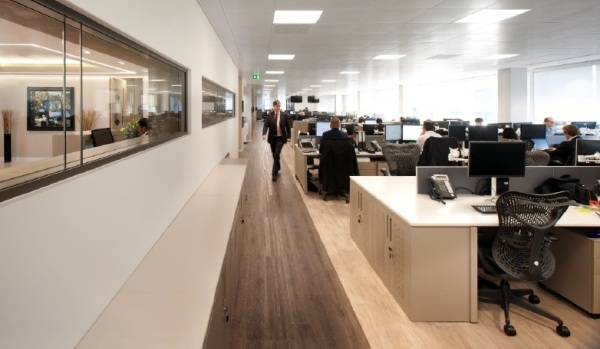 2. Preparing for the relocation
Begin preparing for the office move by informing staff, clients, suppliers and service providers of the relocation. You will minimise concerns and questions by keeping them in the loop throughout the entire process.
Now you need to plan your office space. The key is to completely familiarise yourself with the new office and its surroundings.
Measure the dimensions of each room and make sure that all existing and new furniture fits.
Create a floor plan, including key operational areas, such as meeting rooms, board room and kitchen, staff workstations, storage and IT and phone systems.
Top tip! Don't begin the floor plan until you've identified electrical outlets and storage space.
It's important to review your office furniture and equipment. Take a good look at what is and – just as importantly, is not – required at your new office.
Order any new furniture and equipment you will need. You may also want to fit-out the new office differently – and this is where an office fit-out specialist could help. Now is also a good time to refresh the company's style and branding.
It is worth investing time in making sure your connectivity is not hit by the relocation, so consult with IT and telecoms consultants early on.
You will need to determine the technology requirements in your new office, such as phones, computers, networks, servers and other electrical equipment, and take action accordingly.
It may not be the most glamorous part of moving, but review your utilities – gas, water and electricity – in both your existing and new offices.
Shut down any accounts and set up new ones before moving day. Also update and renew service agreements, licenses and insurance. Grab the opportunity to get the best deals in the marketplace.
You should update and order new marketing material, such as stationary, business cards, website and brochure. And arrange the redirects of mail and phone and fax, if different.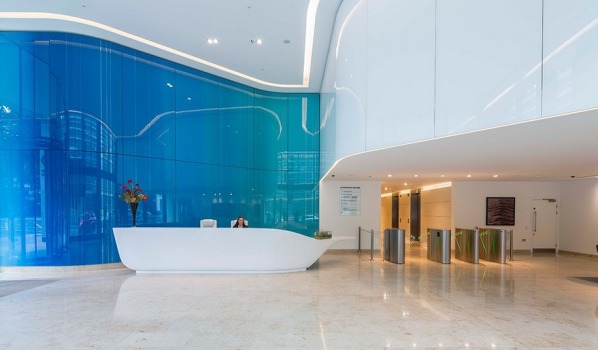 You don't want to leave packing to the last minute. So as moving day draws closer, make an inventory of what to ditch, keep – and what will need to be packed carefully.
Remember that companies can accumulate a lot of junk, in the same way a family might in a home, so be bold in deciding what has to go in the bin. You need to order boxes and crates and labels for staff in good time.
The removal company needs clear instructions on where to move all furniture and other items.
Make it easy by using coloured labels or stickers on all boxes and crates, furniture and other items, indicating where each should be located in the new office
Top tip! Ask your project leader to hand out a moving offices guide to each member of staff.
Other factors to consider just prior to moving:
Confirm the finer details of the relocation, including the floor plan, with the removal company.
Coordinate access and parking with the building managers of both your existing and new offices.
Communicate all details of the office move to staff and other people involved in the relocation. Ensure they have security passes, mobile phone numbers for members of the relocation team, and easy-to-understand maps and layouts of the new office.
Arrange the change of address notification so it is ready to go out to clients and suppliers.
Assemble and test all servers, cables, wiring and other electrical equipment in the new office - and make sure you back up all your company's computers and servers.
Check all the essentials are in place and working in the new office, including the kitchen and bathrooms.
Move large pieces of furniture and other items into the new office if possible.
Set up a 'lost and found' area at the old and new offices.
Top tip! Appoint a leader from each team within the company to oversee their part of the move.
Office move checklist
Desks cleared?
Cabinets, cupboards and draws empty?
Furniture labelled?
Items taken down from the walls?
Delicate items and electrical equipment packed carefully?
All bits and pieces removed from communal areas, such as the kitchen?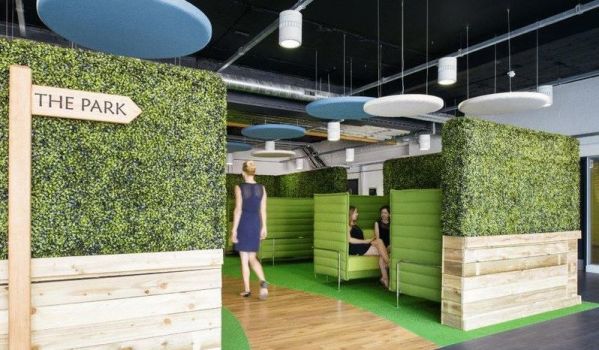 3. Moving day
The big day has arrived! Communication is vital throughout all stages of the office move – and no more so than now.
Here is Zoopla's checklist to get up and running in your new office.
Check the condition of the office when you arrive – and make sure you take photos as evidence.
Test phones, computers, networks, servers and other electrical equipment.
Appoint a member of staff to oversee moving at both your soon-to-be old office, and your new office.
Put out some refreshments – after all, moving is hard work.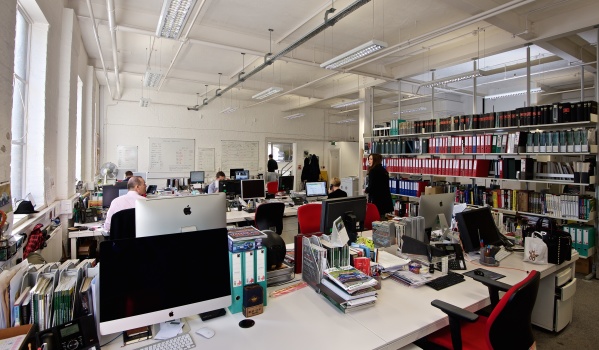 4. After the move
You've done it. All those weeks of planning and preparation have paid off. It's a good idea to put a 'We've moved' sign at your old office with your new contact details.
Arrange for the collection of empty boxes and crates, and report any damages to the removal company.
Then it's time to hold a richly-deserved party in or near your new office with staff to celebrate the move.
Top tip! Ask your staff for feedback after the office move to address any issues so you can start the next chapter afresh.
For more advice on moving take a look at our handy Move Planner.

You might also be interested in...
Do you have any tips for an office move? Let us know in the comments, below.