Business rates represent one of the biggest costs to the nation's shops, offices, pubs and other businesses. Get to grips with how they work with our Q&A.
Q. What are business rates?
A. Business rates are a tax charged on most commercial properties in England and Wales. There are different rules in Scotland and Northern Ireland.
Types of properties include:
Shops

Offices

Pubs

Warehouses

Factories

Holiday rental homes and guest houses
Business rates are still likely to apply even if only part of a building is used for commercial purposes.
Q. Who pays business rates?
A. Local councils send out business rates bills in February or March each year to the occupier of the property – either the landlord or the tenant – who will be responsible for paying them.
Next to rent and staffing costs, business rates represent one of the biggest bills that UK businesses face.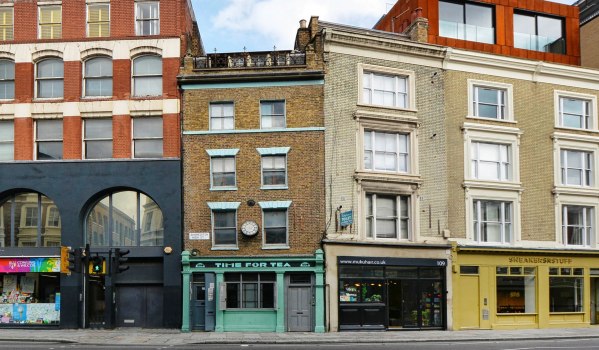 Q. How are business rates calculated?
A. Business rates are based on a commercial property's 'rateable value' which means its rental value on the open market, as estimated by the Valuation Office Agency (VOA).
The rateable value is then subject to a 'multiplier' – also known as 'poundage' – which is currently set by the Government in accordance with the previous September's Consumer Price Index (CPI) measure of inflation.
The standard multiplier for 2019/2020 is 50.4p and the small business multiplier 49.1p.
Other contributing factors considered include the size of the premises, type of business and value of any machinery and equipment.
The higher a business' rateable value, the higher its business rates.
If you're starting up in business, or relocating to an enterprise zone, you may qualify for business rates relief that could be worth up to £55,000 a year over five years.
Charities and amateur sports clubs can apply for charitable rate relief of up to 80% and certain premises, such as buildings used for agriculture, fish farms and places of worship, are exempt from business rates. If you think your property should be exempt, you can report it using the Valuation Office Agency service.
You don't need to pay business rates on empty buildings for up to three months. After that, most buildings will have to pay full rates.
Q. How often do business rates change?
A. Revaluation is when businesses are given a new rateable value by the VOA.
A revaluation in England and Wales was due on April 1, 2015, but the Government deferred it for two years due to the General Election and it took place in April 2017 instead.
In his 2017 Budget speech, Chancellor Philip Hammond announced that from the next revaluation in 2022, further revaluations would take place every three years. Previously it was every five years.
The Government's stated aim was to stop the chances of an unaffordable leap in business rates every five years.
You can check your valuation and estimate your business rates here.
Q. How much are business rates worth to the Government?
A. Local authorities estimated the non-domestic rating income for 2019/20 will be £25 billion, an increase of £206 million on the figure for 2018-19.
This is what authorities estimate they will collect after all reliefs, accounting adjustments and sums retained outside the rates retention scheme are taken into consideration.
Q. Why are business rates controversial?
A. Firstly, the most recent revaluation – which landed after a seven-year freeze – has seen rates for many businesses rocket, particularly in London and the South East where the value of commercial premises has risen considerably during this time.
This has made it difficult for smaller, independent outfits to meet their financial commitments.
Some unfavourable changes were also implemented as part of the revaluation. For example, 'small business rate relief' had been available on commercial properties with a rateable value of less than £12,000. But on April 1, 2017 this threshold was increased to £15,000.
This was on the back of the introduction and re-juggling of other available reliefs and tapers which you can learn more about here.
Very small businesses (with a rateable value of £12,000 or less) stopped paying business rates at all from April – which was double the previous limit of £6,000.
You could also receive rural rate relief if your business is in a rural area with a population below 3,000. You will not pay business rates if your business is the only village shop or post office, with a rateable value of up to £8,500 or the only public house or petrol station, with a rateable value of up to £12,500.
Q. What happens next to business rates?
A. For 2019/20 and 2020/21 a Retail Discount will be provided for small businesses with a rateable value of less than £51,000. It's the Government's way of trying to help struggling high street retailers.
It represents a one-third reduction in business rates and is applied after other mandatory reliefs have been taken into account (with the exception of locally funded reliefs, such as a hardship fund, that are deducted afterwards). For more information read the Government's guidance document here.
The next revaluation will take place in 2022, at which point further revaluations will happen at three-year intervals rather than five.
You might also be interested in...