Business rates, which are charged on most non-residential properties, are the subject of hot debate. Get to grips with the basics with our Q&A.
Q. What are business rates?
A. Business rates are a tax charged on most non-residential properties in England and Wales (there are different rules in Scotland and Northern Ireland).
Types of properties include:
Shops

Offices

Pubs

Warehouses

Factories

Holiday rental homes and guest houses
Business rates are still likely to apply even if only part of a building is used for commercial purposes.
Q. Who pays business rates?
A. Councils send out business rates bills in February or March each year. And it is the occupier of the property – either the landlord or the tenant – that is responsible for paying them.
After rent and staff costs are accounted for, business rates are estimated to be the third biggest bills that businesses face.
Q. How are business rates calculated?
A. Business rates are based on a commercial property's 'rateable value', which is its rental value on the open market, as estimated by the Valuation Office Agency (VOA).
The rateable value is then multiplied by the 'multiplier', which is set by the Government.
Other factors considered include:
The size of the property

The type of business

The value of any machinery and equipment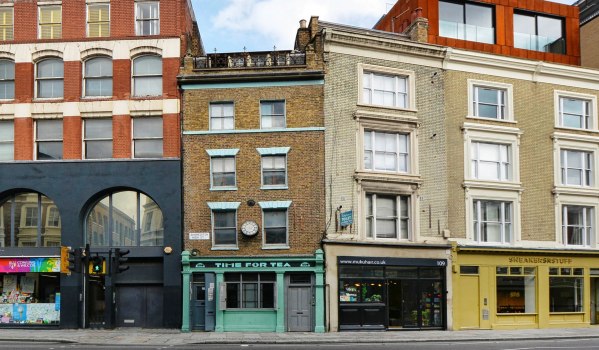 Q. How often are business rate reviewed?
A. Business rates are normally revaluated every five years when properties are given a new rateable value by the VOA.
A revaluation was due in April 2015, but the Government deferred it for two years until 1 April, 2017.
Business rates are based on rateable values from two years prior. So, the last revaluation – which kicked in on 1 April, 2010 – was based on rateable values from 1 April, 2008.
Bear in mind that a change in a commercial property's rateable value doesn't necessarily mean a change in its business rates bill.
You can check your valuation and estimate your business rates here.
Q. How much are business rates worth to the Government?
A. Last year, the Government took more than £27bn from business rates.
Q. What is the uproar about?
A. The two-year delay on the last five-year revaluation of the country's business rates has resulted in a seven-year gap.
Many rental values have risen considerably during that time, meaning some business rates bills will soar on revaluation on 1 April, 2017 – particularly for businesses in London and the south.
However, the Government has lowered its multiplier to ensure that the overall tax haul will stay the same.
There have been industry-wide calls for a major overhaul of the business rates system for many years. Former chancellor, George Osborne appeared to respond in his 2014 Autumn Statement, vowing to conduct a full review.
And in the 2016 Budget, he confirmed that the annual inflation-based increase in business rates would be calculated using the Consumer Prices Index (CPI) rather than the Retail Prices Index (RPI) from 2020.
The current Chancellor, Philip Hammond, too has acknowledged that there is scope to reform the revaluation process, "making it smoother and more frequent, to avoid the dramatic increases that the present system can deliver".
But any hopes for swift reform were dashed in the Spring Budget 2017, when Hammond confirmed the Government will set out its proposals at Autumn Budget 2017.
Q. Is there any relief to help with dramatic changes in business rates?
A. It's not all doom and gloom. In the Spring Budget 2017, the chancellor unveiled three new measures to support firms hardest hit by the business rates revaluation on 1 April, 2017.
The trio is in addition to the business rates discounts available from local councils in certain circumstances.
Here are the discounts that can be applied for:
The Government has doubled the scheme and extended the relief thresholds. It means that as of 1 April, 2017, firms with buildings that have a rateable value of £12,000 or less won't have to pay business rates at all.
And companies with properties that have a rateable value of between £12,000 and £15,000 will receive tapered relief.
And here are the discounts that are automatically put in place:
This includes empty buildings as well as farm buildings and land, fish farms, places of public religious worship, and buildings used for the training or welfare of disabled people.
This arrangement supports companies that will see their business rates go up or down by more than a certain amount at revaluation. It means that changes to bills are phased in gradually.
The table, below, shows how the scheme will be applied to business rates bills as of 1 April, 2017. A small business has a rateable value of £20,000 or less, and a medium-sized business has a rateable value of £100,000 or less.