If you're looking for offices to rent, what should you look out for?
If you are starting a new business or your existing business is expanding or changing location, chances are you'll need to find new offices to rent.
But sourcing the right home for your business is not a task to be taken lightly or in any degree of haste. Whether it's location, cost, terms of the business lease or one of a whole raft of other factors that we'll explore in this guide, getting your business premises right can be integral to its success. So where do you start?
Location and situation
A simple online search for commercial property available in the relevant area is a good bet. But think carefully about where the premises sit in more 'micro' terms too. Is the location well serviced by the local road network? And is this a known traffic hotspot where delays will be inevitable? Try it out yourself at rush hour.
Parking, as well as amenities such as a sandwich shop, pub, supermarket and even a gym are also prime considerations if you want your staff to be happy. And ideally, these should all be just a stone's throw from the office.
If your business is based in London, amenities are unlikely to pose a problem – but proximity to a Tube station will be a priority instead. While commercial property further away from a Tube may be cheaper to rent, you could up paying in other ways – such as limiting your pool of job candidates.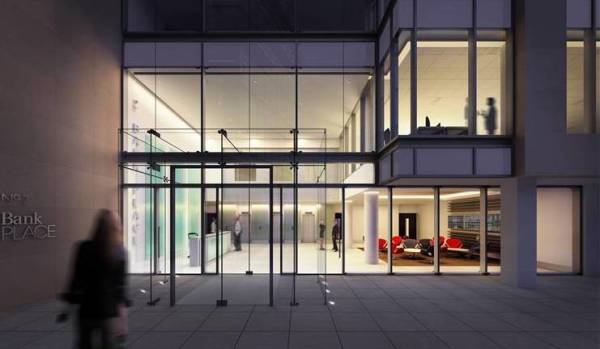 Bricks and mortar
Securing the right kind of premises is important too. This will first hinge on the nature of your business – a screen printing service will have different requirements to an insurance brokerage for example. But as well as practical considerations, consider whether the type of building fits with your business' brand. A 1970s office block with uninspiring decor would not be a great home for a quirky graphics design company.
Look at the layout of the floor area too. The advertised square footage might seem large enough but if it's distributed over several small rooms and corridors and you require an open-plan arrangement, it won't be suitable. Zoopla's office space calculator will help you to assess how much space you will need.
Think beyond the here and now to the next few years. While the space available might suit your requirements now, is there enough growing room for the future of your business? Look at exactly where you could expand. If not on the same floor, are other floors likely to become available during the term of the lease?
When looking for offices to rent, you can sometimes choose between furnished or unfurnished. If your business is a start-up, the former could be useful but check the premium nevertheless as it could still be cheaper to buy furniture separately. And, especially if you are taking over a building which has been previously occupied, make sure you are aware what fixtures and fittings will stay and which will be removed when your business moves in.
Check for natural light as well as the supply of water, gas and electricity to the property – and that the broadband is up to scratch. If it's not already fast fibre optic, is this at least available in the post code area? Finally, check that the offices comply with health and safety requirements. This means fire regulations and escapes, as well as lifts and appropriate access for wheelchairs.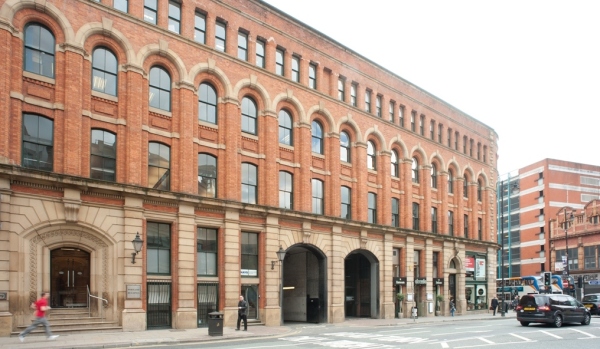 Getting the right business lease
A business lease is a legally-binding contract between a property owner (also known as the landlord or freeholder) and the business that occupies the building. Owners of large commercial properties – such as supermarkets and retail parks – tend to be investment companies, pension fund providers or overseas investors, while smaller commercial buildings could be owned by private property companies or even individuals.
Whoever owns the office building you are interested in, the lease between you and them is crucially important as it sets out the terms and conditions of the tenancy agreement and what's expected of both parties. You are legally and financially committed to a lease once you have signed it, so check its contents with a fine-toothed comb and perhaps even enlist the help of an independent chartered surveyor or solicitor. It is normal for several drafts of a lease to be drawn up before both parties are happy enough to sign on the dotted line.
If you are taking on a fresh lease, check for the following points in particular:
Restrictions of use and planning permissions: Check the lease contains no clauses that could limit your business and what it does. For example, a cap on working hours, people numbers or noise emissions. If you want to alter the property in any way, you will need authorisation from the landlord and planning permission. This process can take a couple of months or more so factor it into your timescales.

Rent and how it is paid: The annual rent – usually expressed in pounds per square foot – and when it is payable will also be set down within the lease. Traditionally, business rents were paid upfront every quarter. But when the credit crisis hit, finding this capital became impossible for many businesses and more flexible monthly payments were introduced – a legacy which still applies. Some landlords now even offer the first few months free of charge.
Rent reviews: these reviews take place at whatever intervals are stated in the lease – usually after three to five years. The purpose of rent reviews is to keep costs in line with fluctuating market levels. Predictably, rent revisions will usually be 'upward-only' but it is possible to make provisions in the lease for a two-way review.

The length of term: Lease terms have become more flexible since the credit crisis too. While very large businesses - such as supermarkets - may still need to commit to leases of 25 years or more, lease terms for small to medium-sized firms can be anything between three and five years. Some can be as short as 12 months.
Break clauses: A break clause is a period during the lease term in which you can give notice to leave – after the first 12 months for example. Check for the number and duration of break clauses within the lease – the more, the better. You will still need to give notice if you want to exercise a break clause, usually of two months. Typically, your landlord will only be able to exercise a break clause if you are in agreement – but it's definitely something worth checking.

Subletting and passing on the tenancy: Knowing you can generate cash by legally subletting a floor or section of your offices can be a comfort, especially in the early days of setting up a business, so check the lease permits it. But, as you will probably still be responsible for the entire payment to the landlord, vet your new companion carefully.

Alternatively, you may want to pass the entire lease onto another tenant within the term – something that is possible to do with your landlord's consent. But make sure you know what this involves upfront. For example, even though the new tenant will become liable for the tenancy terms when they take over, it's possible that rent and business rates could still fall at your door if they fail to pay them. Always check the small print.
Security of tenure: Most business tenancies in England and Wales are protected by the Landlord and Tenant Act 1954, which provides security of tenure when the current lease expires. In other words, so long as your business has followed the terms of the lease and is still occupying the property, the Act gives you the right to apply for a new tenancy. This basic law isn't always included in a lease though so if this is the case, push to get it added.
Even if security of tenure does feature in the lease, there are ways a landlord can get around it. A favourite is that they need to 'redevelop the building'. If you are not happy you can always refer your landlord to an independent adjudicator, such as RICS Dispute Resolution Service. Note that security of tenure rules don't apply in Scotland.
It may not necessarily be a new lease you are signing up for. As mentioned above, you could be taking over a lease or subletting from an existing tenant. In either case, bear in mind that no business down the chain can grant a lease longer than the original term they signed up for – and, as the new tenant, you will be bound by the formerly-agreed terms and conditions.
If you are unsure about your lease, you can pay a chartered surveyor or specialist solicitor to go through it on your behalf. They will check for clauses and exclusions – and that rental and service charges are the right levels for what you are getting. In fact, if this is the first premises your business has ever moved into, it could be the best few hundred pounds you've ever spent.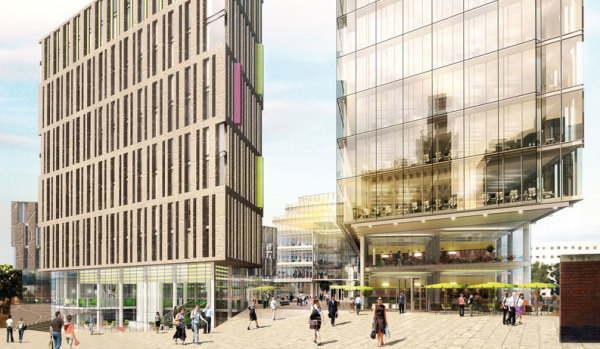 The true cost of renting an office
Getting the location, building, lease and affordable rent sorted is actually just the halfway point. Once you are up and running in your new offices, there will be ongoing costs which you will need to factor into your budget. Be prepared for the following:
Service charges: Especially if you are renting offices which form part of a larger block, you will have to pay service charges. These cover the cost of maintenance, repairs and power to communal areas, as well as a proportionate contribution to buildings insurance and heating bills.

Insurance: If you are renting offices in part of a bigger complex, buildings insurance may be covered in your service charge. But you will still have to insure your contents separately. If your business operates with expensive equipment and technology, annual premiums could run into thousands of pounds a year so always shop around. Keep hold of receipts for all items you have bought or leased too. If you are the only business in the building, check the lease for whether buildings insurance is your responsibility.

Business rates: As soon as your company's name is on the lease, you'll be in the frame to pay business rates, which land every year at the start of April. Business rates are a tax based on the property's rateable value (basically its rental value on the open market). They are set by the Valuation Office Agency of HM Revenue and Custom.

You can pay your business rates in 10 monthly instalments and certain reliefs are available for smaller businesses. Nevertheless, business rates are notoriously complex and unpopular. For 30 minutes worth of free, independent advice on business rates, call The Royal Institution of Chartered Surveyors (RICS) dedicated helpline on 02476 868 555.

Energy bills: Gas and electricity is a major outgoing for businesses but you don't have to pay over-the-odds for it. When you first move into a premises you will be on a 'deemed contract' for your energy costs. But these are up to 80 per cent more expensive than standard deals, so get off them at your first opportunity. Switching to a cheaper supplier has been much easier for small business since 2010 when energy regulator, Ofgem introduced new rules making the energy market more transparent.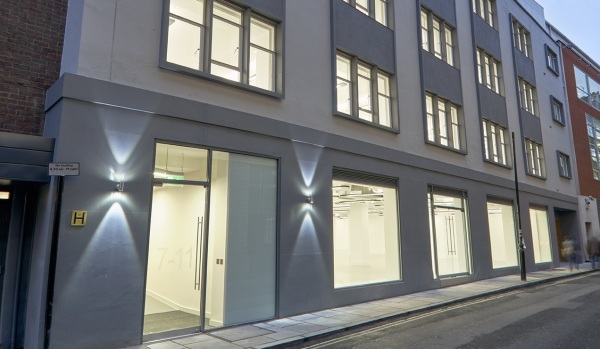 Alternatives ways of renting offices
With the shortest lease terms, most generous break clauses and cheapest energy deals in the world, you may still not be quite ready to take on your own business premises. In this case, there are more flexible means of finding offices to rent.
For example, you could opt for a licence, rather than a lease which requires less of a financial commitment and ties you in for a much shorter period. If your business is particularly fledgling, you may have to opt for a licence anyway as you may not be granted a lease.
You could also consider a serviced office space which means you can get up-and-running without having to worry about arranging your own infrastructure. That's because the arrangement provides everything you need upfront – ranging from a printer to coffee machine, and from air conditioning to a receptionist. You will still need to sign a service contract which varies in length of term, but it will be much easier for your businesses to come and go.
If you are happy to work from home but want a legitimate business address, you could even just rent a virtual office. For a set monthly payment, the most basic of these arrangements offers postal redirection and a telephone answering service which can divert all calls to your mobile. Your clients would be none the wiser.