A major building project in Swansea, an incredible chalet on the banks of the Thames and a decent helping of millionaire mansions. Check out Zoopla's most clicked-on homes in July.

This Hertfordshire mansion exploded on Zoopla's social media, ranking it the most clicked-on home in July. Alongside its seven bedrooms, eight en suites (his and hers) and three cloakrooms, you'll find a reading room, evening room, boot room, plant room, cocktail room, laundry room and Pilates studio.
Available via Cassidy & Tate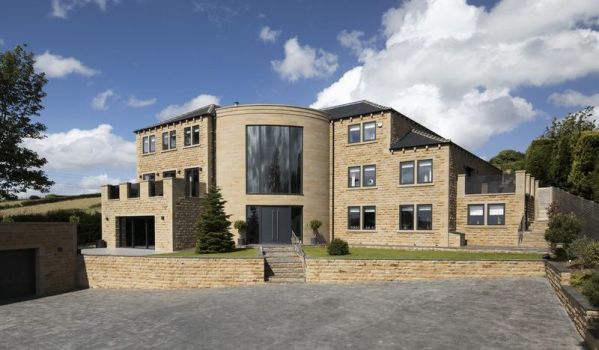 This West Yorkshire mansion offers all the state-of-the-art gadgets including a house-wide audio/visual system, windows and blinds which can be remotely operated with your smart phone or tablet and sliding banks of doors which recess neatly into the walls. Even the swimming pool has its own biometric entry system.
Available via England Residential
No, you didn't read it wrong. This Grade II-listed building on the outskirts of Swansea has 15 bedrooms and is on the market for under £150,000. It doesn't take a surveyor to see it's currently structurally unsafe. But if you've got money, guts and an extensive team of builders, it has the potential to be converted into 19 flats.
Available via Clee Tompkinson Francis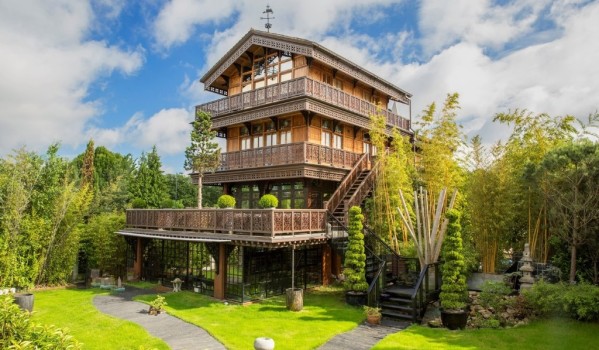 This extraordinary luxury villa becomes more extraordinary still when you discover it's located on the banks of the River Thames, just a stone's throw from Hampton Court Palace. The unique home is brimming with wacky features, the best of which has to be its 'indoor beach'. Don't be too disconcerted – but the price is not listed.
Available via UK Sotheby's International Realty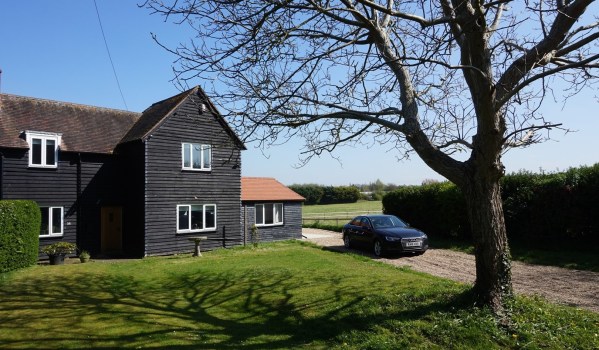 Want a slice of the country well within the M25? This spacious three-bedroom home could be just the ticket. It's in move-in ready condition having undergone a tasteful renovation. This includes the addition of bi-folding doors in the living room which open out onto a large garden and views of the fields beyond.
Available via Purplebricks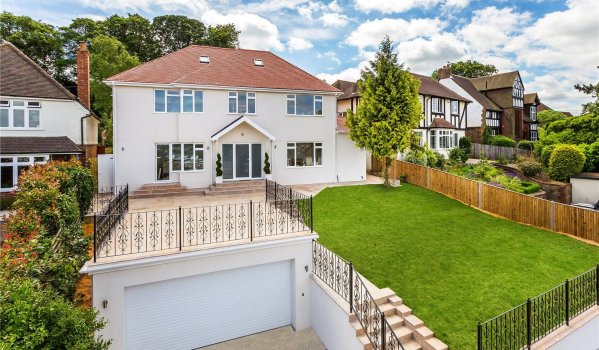 Situated on one of Guildford's most desirable roads, just a short walk from the town's high street, you'll find this gorgeously-refurbished family home with oak flooring and Indian sandstone steps among its high-end finishes. The home's elevated position offers far-reaching views across both Surrey and Berkshire.
Available via Grantley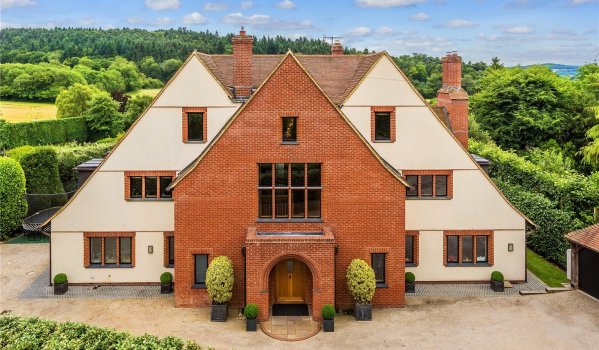 We suspect that the spiral wine cellar that's set into the floor of the kitchen is what got you clicking on this Arts & Crafts style mansion. Despite its outward appearance, this imposing house was built as recently as 2009, which means it offers a raft of modern extras such as a Zip tap (offering immediate boiling water) and automated glass doors.
Available via Grantley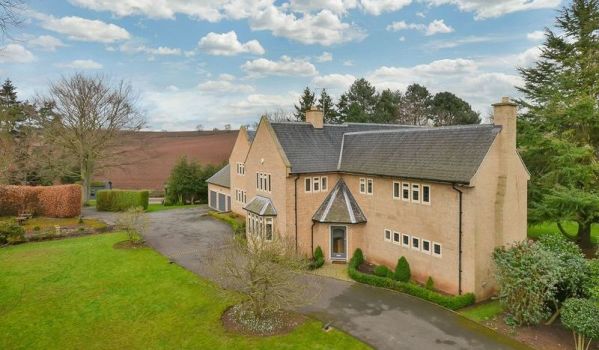 If you own a home with an indoor swimming pool, you may as well show it off. And a glass-floor hallway which overlooks your leisure suite (check out picture 13) is a pretty impressive way to do it. The modern country house doesn't disappoint outside either, with its two acres of immaculate grounds which back onto the rolling Nottinghamshire countryside.
Available via Fine & Country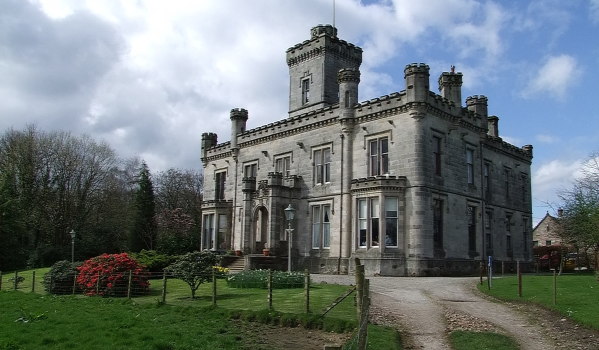 It's not quite a castle but this Gothic baronial mansion, which dates back to 1866, is spectacular nonetheless. While the Scottish home has been used commercially over the past few decades, its grand original features have remained intact. The stained-glass windows, magnificent staircase, ornate ceilings and stunning fireplaces are all just waiting to be loved again.
Available via Housesimple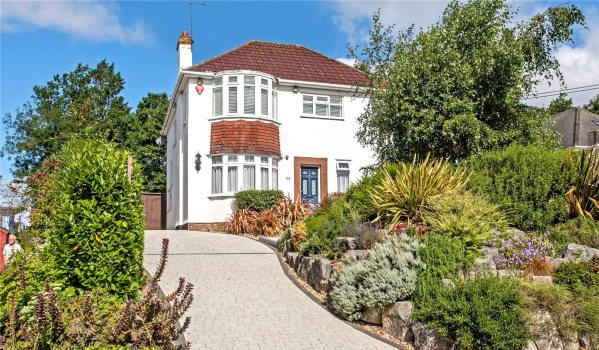 Closing out the top 10 is this immaculate family home which comes with the unexpected perk of a 28-foot heated swimming pool in its manicured gardens. (You'll be able to use it come rain or shine thanks to its retractable cover.) In addition to the three bedrooms – one which comes with a separate dressing room – you'll find three bathrooms too.
Available via Hamptons International
Money aside, which home would you fancy living in? Let us know by posting a comment below...