With London Fashion Week upon us, we've turned our attention to homes with walk-in wardrobes. But, just like the clothes on the catwalk, they come with hefty price tags.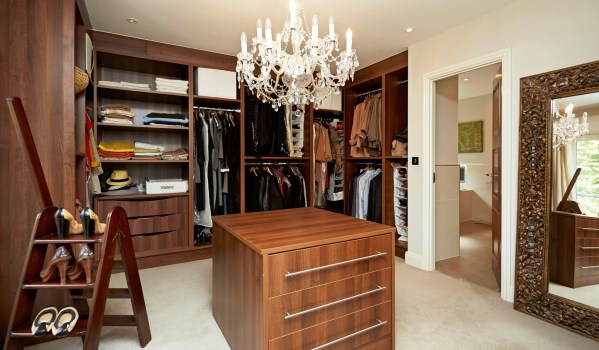 How about a walk-in wardrobe with a chandelier and balcony? That's what you'll find behind the gates of this Surrey mansion, along with six bedrooms, six bathrooms and four reception rooms.
Available via Purplebricks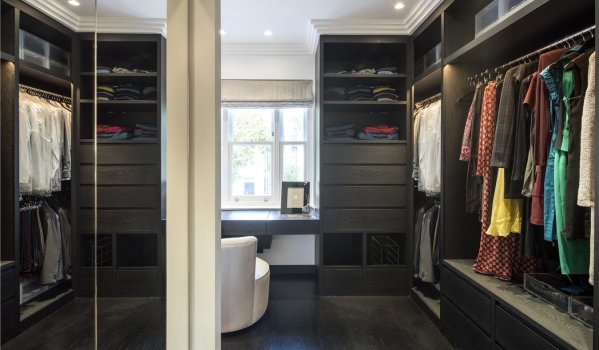 Little surprise that this walk-in wardrobe is immaculately organised, as the home's interior designer was none other than Kelly Hoppen. It offers plenty of storage for everything from suits to shoes – naturally.
Available via Ashton Chase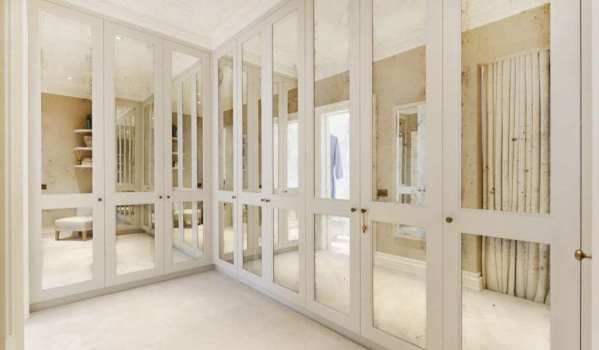 3. Five-bedroom flat in Kensington, London, for £14m
With mirrors set into all the doors of this chic dressing room, you'll be able to check out every angle of your fabulous outfits. The only downside is it will be all-too-easy to forget what you put where.
Available via Rokstone Estate Agents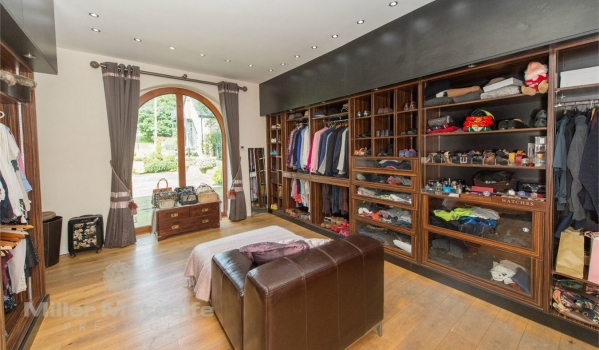 Exposed hanging space, clear-fronted draws and plenty of spotlighting with this capacious walk-in wardrobe will put the days of digging around for your favourite shirt a long way behind you.
Available via Miller Metcalfe Property Services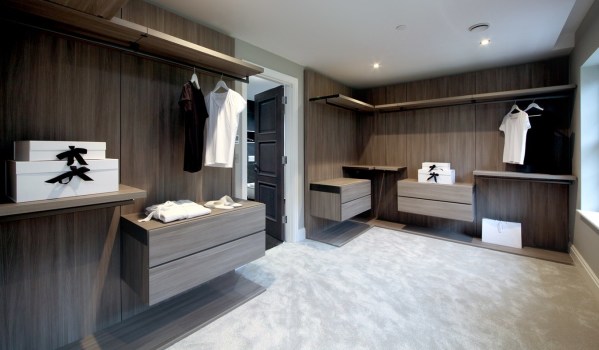 This brand new monochromatic mansion has two walk-in wardrobes in the master bedroom alone (something that would be fitting for designer Tom Ford – a book of his left conspicuously on the coffee table.)
Available via Hawksman Real Estate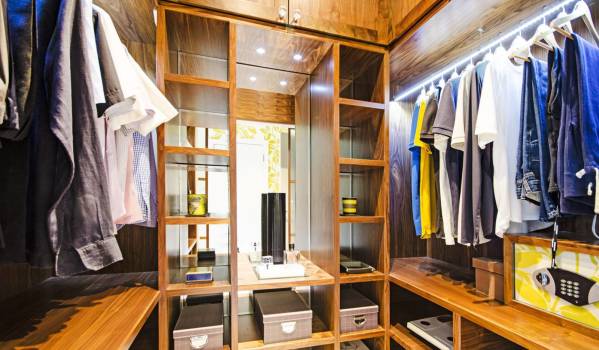 This four-bedroom home in east London's achingly-cool Hackney comes with a practical and stylish walk-in wardrobe, with plenty of room to keep up with the most cutting edge of fashion.
Available via Foxtons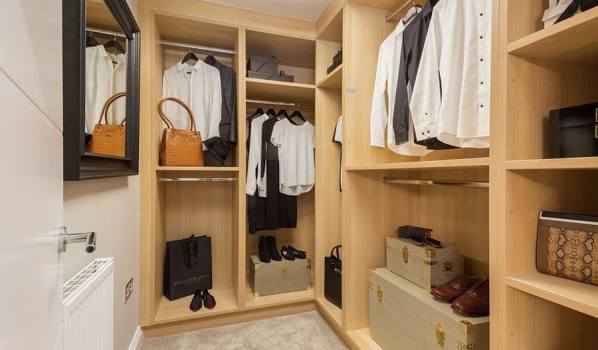 Walk-in wardrobes are becoming such big business, even house builders are getting in on the act. Check out the light wooden example in the master bedroom of this brand new five-bedroom Essex pad.
Available via CALA Homes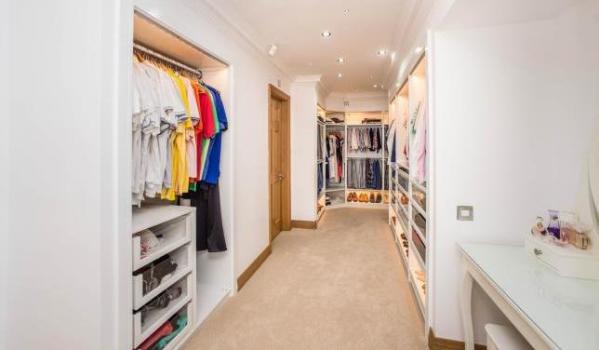 This gorgeous Northumberland pile boasts two dressing rooms – the one in the master suite comes complete with fitted cupboards and power points – and a walk-in wardrobe to boot.
Available via Bridgfords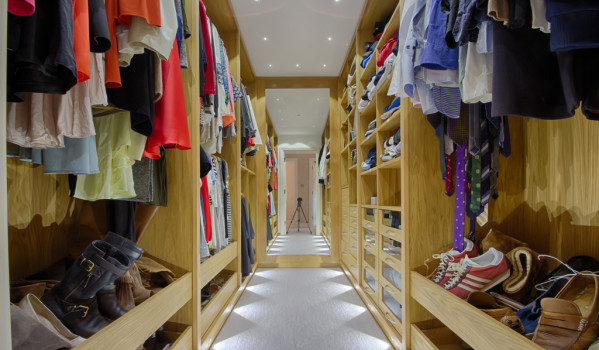 The sleek dressing room nestled within the six bedrooms of this stunning Essex home is split neatly down the middle in a galley style – putting paid to any prospect of arguments around sharing.
Available via Go Move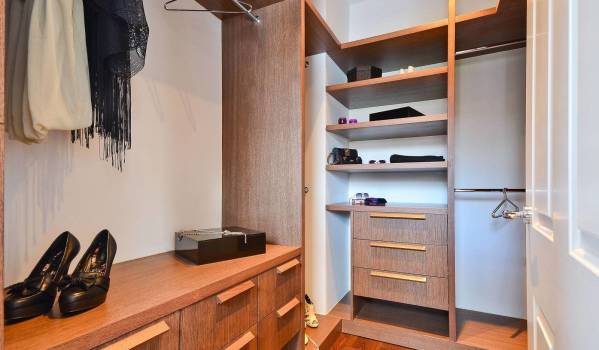 Walk-in wardrobes may not have been 'du jour' when this Edwardian home was built. But, thanks to a luxurious renovation, it now contains a thoroughly modern one in the master bedroom.
Available via Foxtons
Which one is your favourite? Let us know by posting a comment below...