A damp and dingy basement might not top your 'most-wanted' list of features for a new home, but they're providing a blank canvas of creativity for the mega rich.
In desirable locations where space is at a premium and you cannot build up or out, then sometimes DOWN is the only option.
In the past decade, as many as 4,650 basements were granted planning permission in some of London's most expensive boroughs.
The study by Newcastle University found that they contain an astonishing 376 swimming pools, 456 cinemas, 996 gyms and 381 wine stores and cellars. And that's just for starters.
You should also add 340 games and recreation rooms, 241 saunas or steam rooms, 115 staff quarters - including bedrooms for nannies and au pairs - 65 garages, 40 libraries, two gun stores, a car museum, a banquet hall and even an artificial beach. Wow!
The price-tag of these homes with mega basements is well out of budget for the vast majority, but it doesn't mean we cannot have a little snoop around, such as these five, below...
The cinema room in this spectacular two-storey basement - with its own bar and wine cellar - is fancy enough to host its own premieres.
You'll also find a gym with a double-height ceiling, a games room, staff apartment and a leisure centre comprised of an indoor swimming pool, sauna, steam room and a treatment room.
Available via UK Sotheby's International Realty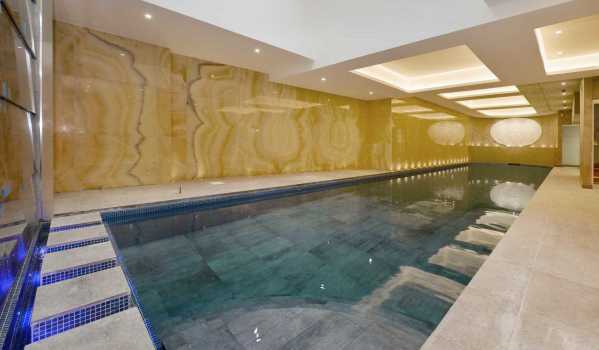 You'll need pockets as deep as this basement if you want to buy this townhouse, which is one of the most expensive properties for sale in the expensive Notting Hill area.
You can't argue that it doesn't have the wow factor though, with the basement featuring a 21m swimming pool with a hydraulic floor that can rise to transform the space in to a dance floor.
Available via Rokstone Estate Agents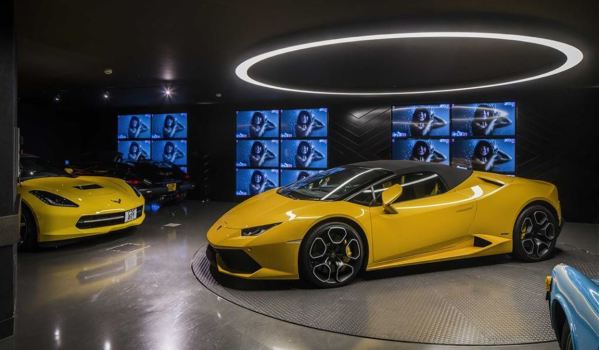 If you've got almost £16m to spare, you could splash out on this lavish home with its own eight-car showroom, which comes complete with a car lift and turntable.
You can admire your supercar collection through the glass wall of the games room next door. A cinema room, gym and wine cellar are among the additional basement bonuses.
Available via Arlington Residential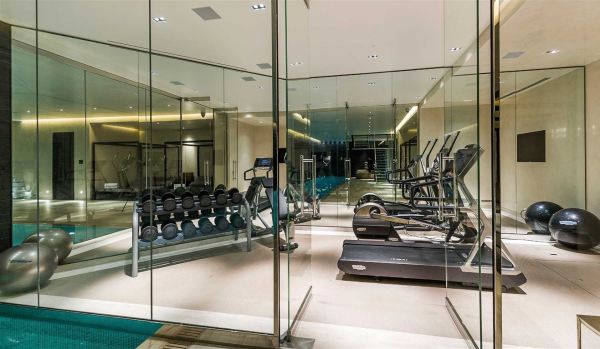 This newly-built Belgravia property just around the corner from Buckingham Palace has been kitted out with a lavish basement.
You can keep fit in the mirrored gym, take a dip in the swimming pool, open a vintage bottle from the wine cellar or chill out with your favourite movie in the cinema room.
Available via Beauchamp Estates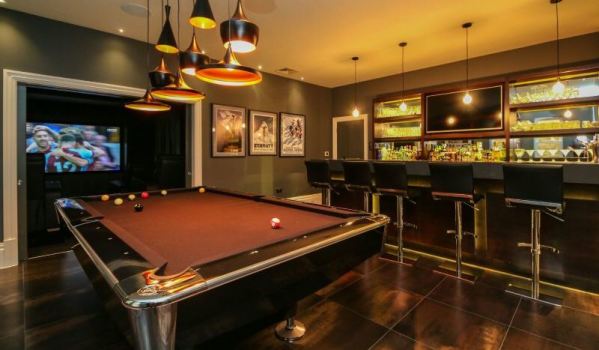 Opulent basements aren't limited to London, this Victorian style mansion in Altrincham boasts a substantial lower ground floor.
It's an ideal space for entertaining thanks to a chic games room with its own bar, a wine cellar with its own tasting table and a plush home cinema with leather reclining seats.
Available via Watersons
You might also be interested in...
If you had a luxury basement, how would you use it? Let us know by posting a comment below...