The Bank of England base rate, which has been sleeping at 0.5% for more than seven years, has been slashed. But what does it mean for property?
Mark Carney, Governor of the Bank of England, has announced a cut in interest rates down to a historic low of 0.25%. It's the first time that the Bank rate (also known as base rate) has been moved since March 2009 when it was pegged down from 0.75% to 0.5%.
Interest rate movements are voted on every month by the Bank's nine-strong Monetary Policy Committee. The MPC uses interest rates to steer inflation towards the government's target of 2% which, in turn, keeps the economy healthy and supply well balanced against demand.
But, because of concerns around a weak post-Brexit economy (we've already seen a marked slowdown in the services and construction sectors), the MPC opted to slash rates in August.
But how will the cut affect all things property? Here are 5 points worth knowing.
1. Not all mortgage holders will benefit
If you're one of the 46% of homeowners (according to figures from the Council of Mortgage Lenders) who chose to fix your mortgage rate, it follows that your monthly repayments will stay the same despite the cut.
If you're one of the 29% paying your lender's Standard Variable Rate (SVR), whether it's reduced – and how much by – will be down to the bank or building society. Andrew Montlake, director at Coreco mortgage brokers, said: "We're expecting to see a spread. Some lenders won't reduce SVRs as they're already at the cusp of their affordability." Current SVRs tend to range from between 3.5% and 5.5%.
Only if you are on a tracker deal will you see an immediate reduction in your mortgage payments (bear in mind 'immediate' in most cases will mean from September).
But even this isn't a foregone conclusion. Andrew Montlake said: "Some lenders – often the smaller building societies – impose a floor or 'collar' below which they will not reduce their mortgage rates regardless of interest rate movements, so check the small print carefully."
Other lenders, such as Barclays, employ their own Bank rate which its tracker mortgages follow. While this is the same as interest rates – and it's very likely it will continue to be – the lender is under no obligation to keep it that way.
2. It won't make you rich!
Any reduction in mortgage payments is, of course, welcome. But the cut doesn't translate into a huge saving. For example, on a £200,000 repayment mortgage taken over 25 years, a 0.25% cut will only save you £24.16 month.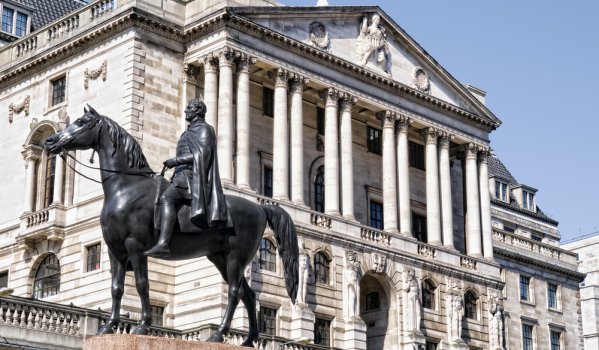 3. Fixed rate mortgage deals are already on the floor
If you are a first-time buyer looking for a mortgage, you're moving home or are staying put but eyeing the next cheap remortgage deal, bear in mind that fixed rates are probably already as cheap as they're going to get.
This is because fixed rates are priced on swap rates, which have already been falling in the lead-up to June's referendum.
The average cost of a two-year fix fell from 1.88% to 1.74% over this period, according to L&G Mortgage Club, while average five-year costs fell from 2.71% to 2.57%.
This has already resulted in some of the keenest mortgage deals ever witnessed – such as HSBC's two-year fix at 0.99% in return for a 35% deposit and a £1,499 fee.
Looking for a new mortgage deal? See what new deals are out there
4. It makes it harder to save
Cheap mortgages are great for first-time buyers. But if you are battling to save for a deposit, lower interest rates can also translate into lower savings rates.
According to independent savings adviser, SavingsChampion.co.uk, almost 120 savings accounts were already earmarked for a cut in returns, even before the announcement was made.
In this case, make sure you take advantage of government savings schemes such as the Lifetime ISA. Launching in April 2017, it offers perks including bonuses and tax-free interest.
5. House prices may be underpinned
While the advent of Brexit had triggered fears about the outlook for the UK housing market, lower interest rates translates into cheaper borrowing – and this can serve to boost the value of property, says the Bank of England.
The first post-Brexit data from Nationwide showed that house prices climbed in July, although the building society said that it could be too early for the impact of the referendum to be fully reflected.
Are you happy about the cut in interest rates? Tell us by posting a comment below…