April 6 sees the start of a new tax year. Whether you're a renter, first-time buyer, landlord or homeowner – here's how you could be affected.
1. Fresh new ISA allowance lands
As soon as the next tax year kicks in, your annual ISA allowance jumps to £20,000 from its current £15,240. And, these days, there are more ISA options to consider than ever.
Among them is a Property ISA, offered by Zoopla partner, Bricklane.com. It works by pooling your cash with that of other investors into a special fund (REIT). The fund is then used to purchase buy-to-let homes across UK cities, such as Manchester, Leeds and Birmingham – with London set to follow later this year.
Your investment tracks any changes in the value of these homes and receives rental income on top, which means you can keep pace with the property market even if you're not a homeowner.
And, because the account qualifies as an ISA, both your income and gains will be paid to you free of tax.
You'll be able to transfer in any existing ISA balance/s you have from previous years. And, because a Property ISA counts as a stocks and shares ISA, you can contribute to any cash ISA (such as Help to Buy or cash Lifetime ISA) at the same time.
You'll need £100 to start investing and you can save as much as you like. However, your returns will only be tax-free up to the prevailing ISA limit.
2. Landlord squeeze on mortgage interest relief gets underway
Landlords used to be able to claim tax relief on mortgage interest at their respective tax rate. But from 6 April, relief on mortgage interest payments will start to be capped at the basic rate of 20% – for everybody.
This means that higher rate (40%) and additional rate (45%) taxpayers stand to lose the most.
The changes will be phased in over the next four years and fully operational from 6 April, 2020.
A survey by Experience Invest revealed that 85% of Brits are oblivious to the impending buy-to-let tax changes. Yet nearly half (45%) of the 2,000 adults surveyed said that property would be their preferential investment choice.
The latest squeeze on landlord profits comes a year after the 10% wear and tear allowance was scrapped. Now, landlords renting furnished properties can only claim for the actual costs of any damage or repairs.
3. The amount you can earn before paying tax increases
If you're a landlord and receive rent from an investment property, it's classed as income. And that means it's liable to Income Tax.
However, everyone has a Personal Allowance which is the amount you can earn (whether in rental profits or from a job) before Income Tax becomes payable. From 6 April, this amount will rise to £11,500, from its current £11,000.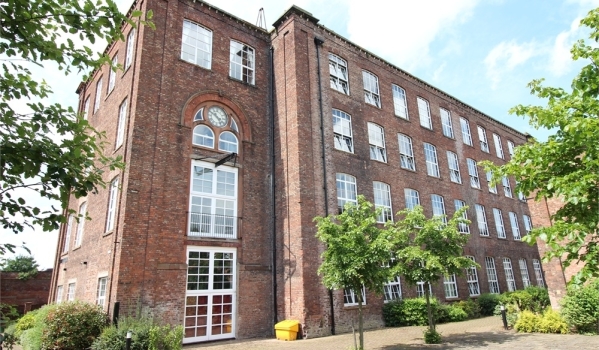 4. Lifetime ISA launches
April 6 is also the launch date for the new Lifetime ISA, which can be used to save for your first home OR towards your retirement.
For every £1 you save into the account, the Government will contribute another 25p and it's all tax-free.
The annual contribution limit is £4,000 which puts the maximum Government bonus available at £1,000 a year.
However, as things stand, only the stocks and shares version of the Lifetime ISA will be available from launch date. Skipton Building Society is planning to launch a cash Lifetime ISA, but it won't be available until June.
If you're thinking of opening a Lifetime ISA – or you already have a Help to Buy ISA and are not sure what to do – you'll find everything you need to know at our Lifetime ISA Q&A.
5. Inheritance Tax (IHT) rules relax around property
There are tweaks in store to Inheritance Tax from 6 April too, in that if you leave the family home to a direct descendant you'll have an additional £100,000 added to your current £325,000 nil-rate band. And this doubles for married couples or civil partners.
And the additional allowance will increase to £175,000 per person over the next four years. According to independent financial advisers, Hargreaves Lansdown, the change could result in immediate tax savings of up to £80,000.
You might also be interested in...
Are you making plans for the new tax year? Tell us by posting a comment below...