Heading to a Halloween party this weekend? One of these 6 incredible Gothic-style homes for sale on Zoopla could make for the perfect venue.
1. Four-bedroom flat in Wandsworth, London, for £1.75m
The Royal Victoria Patriotic Building was originally built in 1859 as a school and orphanage, and was also used as a hospital during the First World War. The top floors of the imposing building now form a huge four-bedroom penthouse flat. Its £1.75m price tag comes with an allocated parking space and access to a residents' courtyard garden. There's also an onsite restaurant.
Available via Marsh & Parsons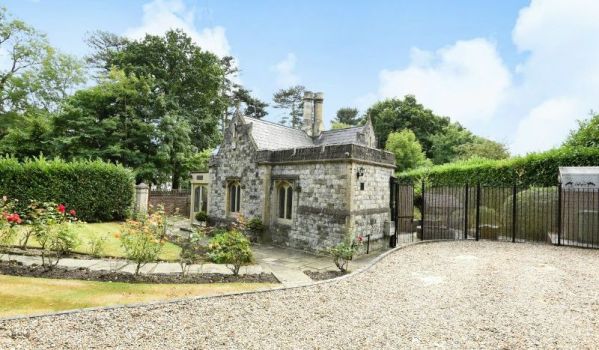 2. Two-bedroom cottage in Harrow Weald, Middlesex, for £720,000
No dark rooms or whistling winds in this Gothic-style former gatehouse. While its original features include timber doors, pointed arched windows and exposed stonework, the interior is warm, cosy and contemporary. It even comes with an integrated audio and lighting system which brings the two-bedroom property bang into the 21st century.
Available via Robsons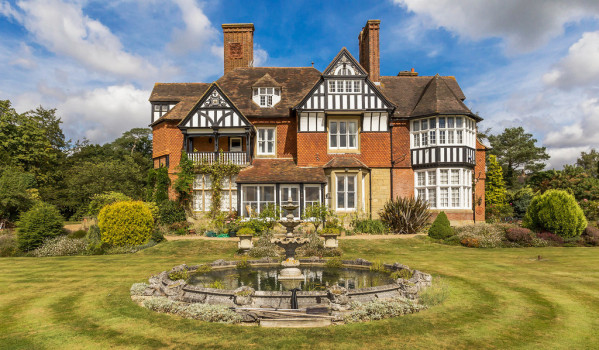 Despite its five bedrooms, four bathrooms, four reception rooms and detached garage, the breath-taking Victorian Gothic-revival home for sale here is just a part of the mansion you see pictured – not the entire house. The Grade II-listed home, alongside its 3.7 acres of grounds which offer panoramic views of the Kent countryside, have been meticulously maintained by its current owners.
Available via Platform Property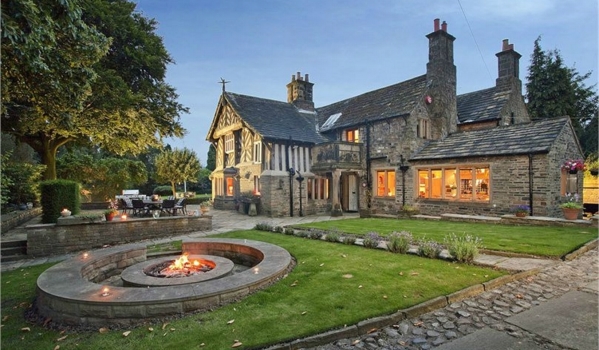 The Old Rectory is a Grade II-listed home dating back to the 14th century, when the original Gothic period was in full swing. Tell-tale architectural signs include its exposed beams and timbers, grand stone fireplaces, exposed floorboards and stone-flagged floors. The six-bedroom home also comes with the bonus of a self-contained attached cottage – perfect for a (trusted) guest.
Available via Yorkshire's Finest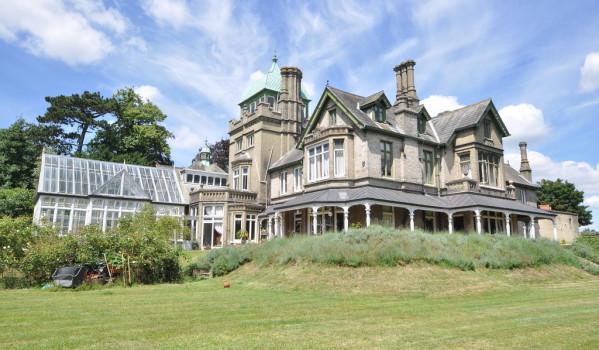 Grade II-listed Oak Hill was built in 1862 as a mansion house, although between 1937 and 1996 it functioned as a preparatory school. With its nine vast bedrooms, the scariest thing about this home is likely to be the winter heating bills – although you could rent out the three-bedroom self-contained annex to recoup some of the cost.
Available via Town and Village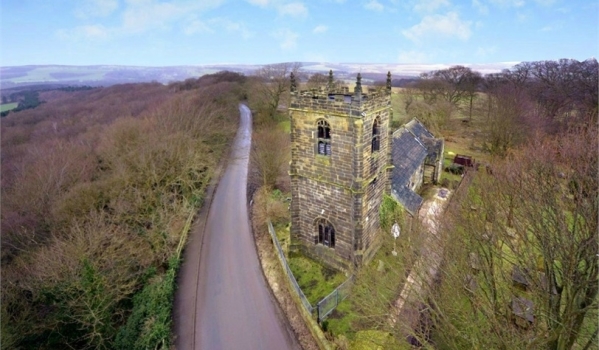 The aptly named All Hallows is a magnificent church conversion with Gothic, Saxon and Medieval features. Its bell tower, originally built in the 16th century, now serves as an entertainment room. Access is also still available up the original spiral stone staircase to the castellated roof where, on a clear day, views stretch for 50 miles – perfect if you want to see who's coming.
Available via Yorkshire's Finest
Which home would you choose for a Halloween Party? Tell us in the comments below...