Looking for a way to enjoy your garden all summer long? A stylish summerhouse is the way to go. And, as these six prove, they come in all shapes and sizes.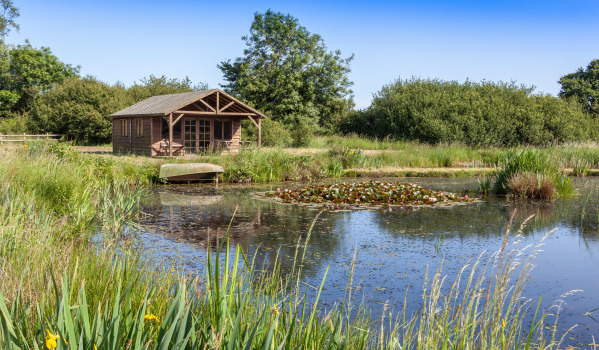 Set in 15 acres of grounds and in a private nature reserve, you'll find this chalet-style summerhouse overlooking a tranquil lake. It's the perfect spot to sit and watch wildlife, but if you are looking for a livelier activity there's the option of horse riding thanks to a stable block and paddocks.
Available via James Pyle & Co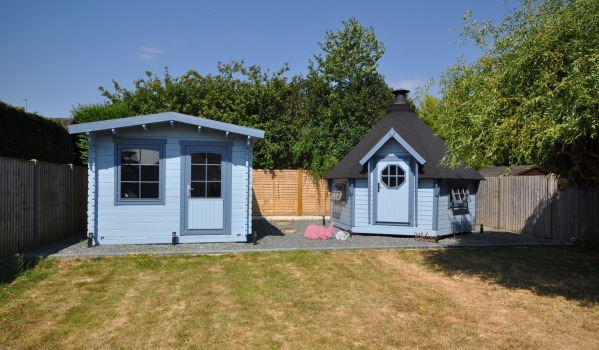 The garden of this detached family home contains a double whammy of both a summerhouse and a barbecue hut, making it perfect for entertaining during the summer. While the barbecue hut may look like something out of a fairy-tale, it's pretty chic on the inside, with timber walls and a cosy seating area.
Available via WhiteKnights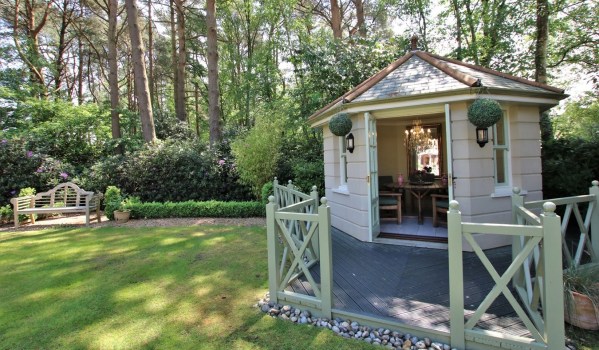 In the manicured garden of this luxurious executive-style house is an equally elegant summerhouse with its own decking area. It's currently set up for semi-alfresco dining and even has its own chandelier to add a touch of glamour.
Available via Spencers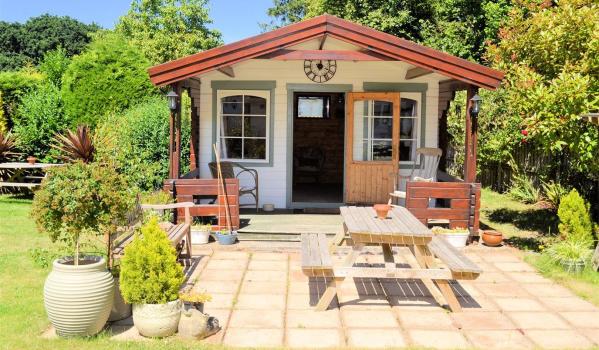 Why head to a sweaty pub when you could pull your own pint from the comfort of your own garden? This spacious summerhouse comes with its own bar and patio, while the main property was a former public house that dates back to the 1600s.
Available via Britton Estate Agents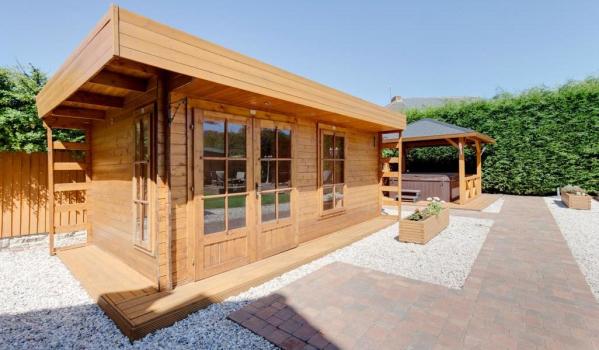 This timber summerhouse holds a surprise, as along with providing additional living and storage space, it also contains a Finnsauna Lagerholm coal fired sauna. Elsewhere in the garden you'll find a gazebo with a hot tub, while additional perks inside include a gym and a home cinema.
Available via Blenheim Park Estates
Rather than offering a shady retreat from the sun, this summerhouse is being used for working up a sweat as a home gym. But with power and lighting already in place, you could get a different type of work done and use the space as a home office.
Available via Cubitt & West
You might also be interested in...
What would YOU use a summerhouse for? Let us know by posting a comment below...