Fancy a super-affordable home in a central location that's low on bills and maintenance? Try one of these 6 studio flats currently for sale on Zoopla.

1. Studio in Bath, for £210,000
This small-but-perfectly-formed Georgian studio is the cheapest way to get on the ladder in well-heeled Bath (even a one-bedroom flat here costs an average £264,611). The property is in Ladymead House, which backs onto the River Avon and boasts one of Bath's largest private gardens.
Available via The Apartment Company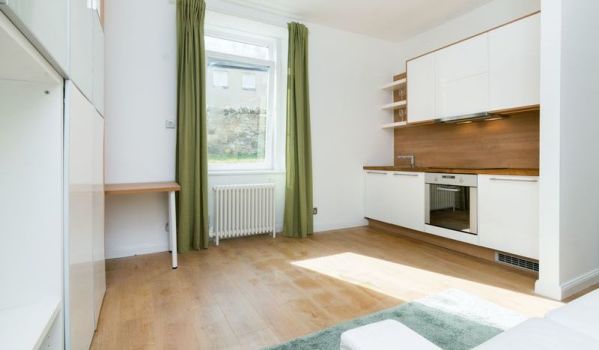 2. Studio in Gilmerton, Edinburgh, for £70,000
This fresh and stylish studio, complete with brand new kitchen and bathroom, is on the market for an affordable £70,000. It's cosy but you might not be spending much time inside. Central Edinburgh is a short bus ride away and there's plenty of walking, cycling and golf on your doorstep.
Available via Mov8 Real Estate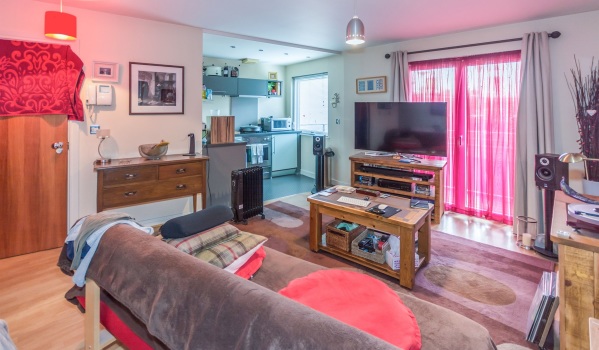 This relatively roomy studio – complete with balcony – is perfectly positioned for a cosmopolitan lifestyle, being just a stone's throw from the city's restaurant, theatres, clubs and bars. And, at the asking price of £125,000, you'll just escape paying stamp duty too.
Available via Connells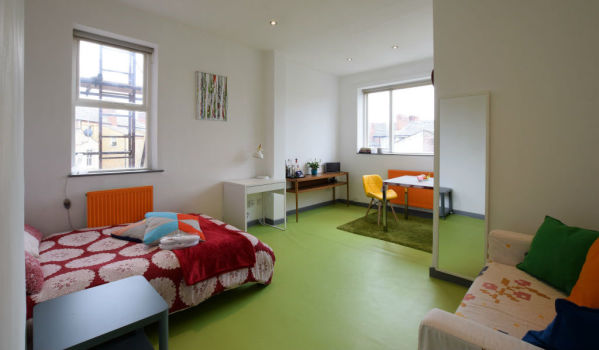 For around the same price as a new Range Rover, you could buy this Merseyside studio apartment outright. The home's luminescent green floor and contrasting orange radiators liven up the main living and sleeping area.
Available via Hatched

5. Studio in Swansea, for £85,000
This pristine studio in a prime spot of Swansea is ideal for investors as well as first-time buyers, according to the marketing agent. And it's not hard to see why – studios in the same building rent for around £500 a month.
Available via Peter Alan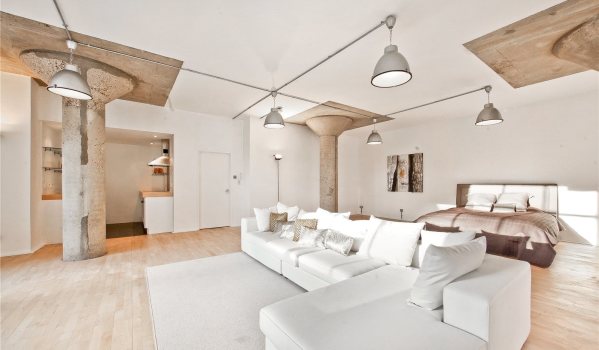 This former London warehouse is marketed as a studio because it's without a dedicated bedroom – however there's more than 1,000 sq ft of living space. And its location, right next to Farringdon's bars and restaurants, is also enviable. But, for £1.5m, it's only what you'd expect.
Available via Stirling Ackroyd
Could you live in a studio? Let us know by posting in the comments below…