Enjoy a trip to the local boozer? With any of these seven properties listed for sale on Zoopla you won't even need to leave the house.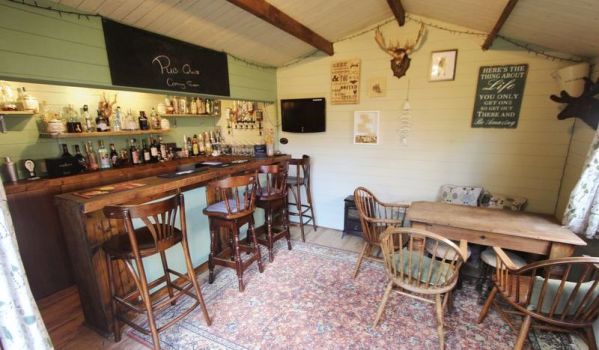 It's happy hour in more ways than one at this four-bedroom Southampton home. Not only does it come with its own traditional pub set within the separate summer house, the property has been reduced by £30,000 since first being listed for sale.
Available via Charles Carr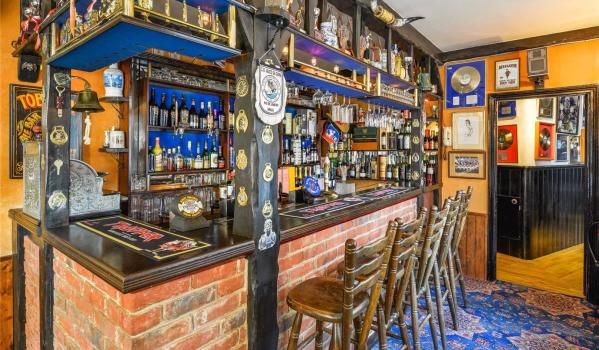 Owned by Iron Maiden bassist, Steve Harris, this rock star home is brimming with English eccentricity. Its in-house pub, The Horse and Cart is an old-fashioned affair with horse brasses on the wall, ale on tap and even a last orders bell.
Available via John D Wood & Co.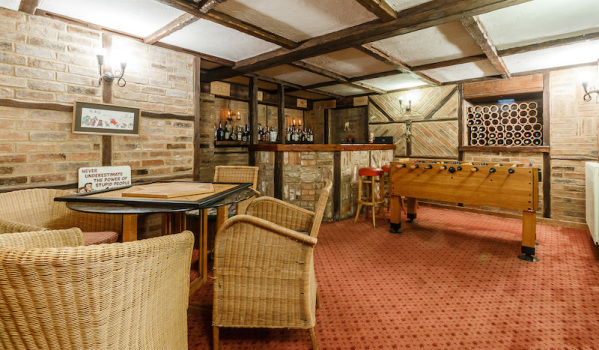 Once owned by Jane Austen's aunt and uncle, this stunning Georgian country pile might be the last place you'd expect to find a basement bar. But with its exposed brickwork, wooden beams and thick carpet, it could be your first port of call on a winter evening.
Available via Philip Booth Esq.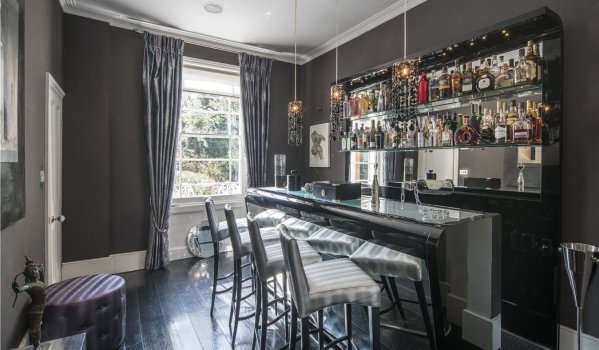 Fancy a cocktail? How about in this super-luxurious home bar with its velvet furnishings, mirrors and jewelled pendant lights? It's part of a west London terrace on the market for just shy of £4m.
Available via Aston Chase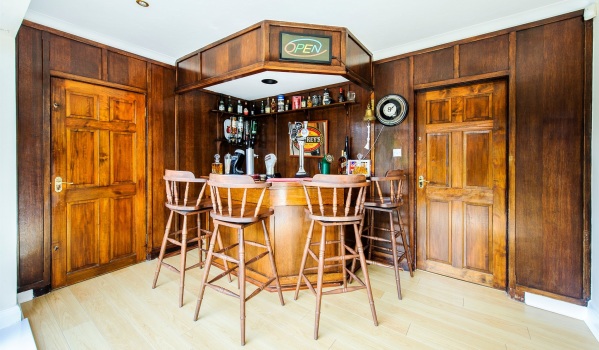 As the sign suggests, the bar in this stunning Welsh home is open for business all day, every day. There are plenty of lagers available on tap and a rack of spirits if you prefer something stronger.
Available via Allen & Harris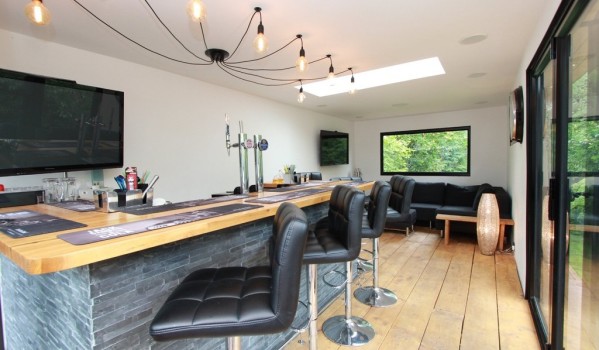 This stylish bar and games room sits in the garden of an equally-modern Essex family property. With two sets of bi-fold doors, the bar can be opened up to make the most of the evening summer sun.
Available via Essex Countryside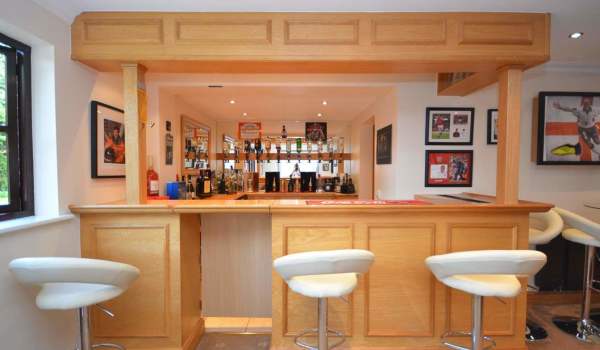 You won't have to worry about getting your half-time orders in at this bar where football memorabilia adorns the walls. It's part of a five-bedroom detached home, located half way down a Hornchurch cul-de-sac – so cheer as loud as you like.
Available via Davis Estates
Would you actually use a bar if you had one in your own home? Tell us by posting a comment below…