These historic gems sheltered wayward smugglers and accommodated Oliver Cromwell's soldiers – could you start a new chapter of your life in one of these novel homes?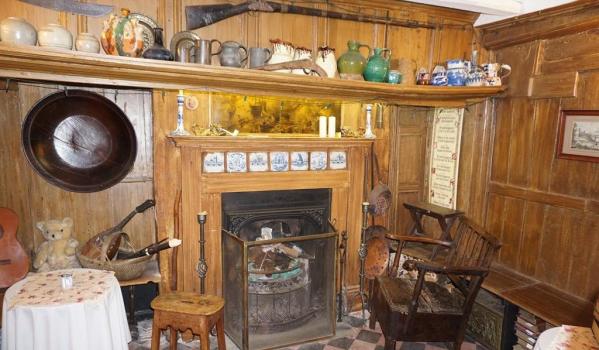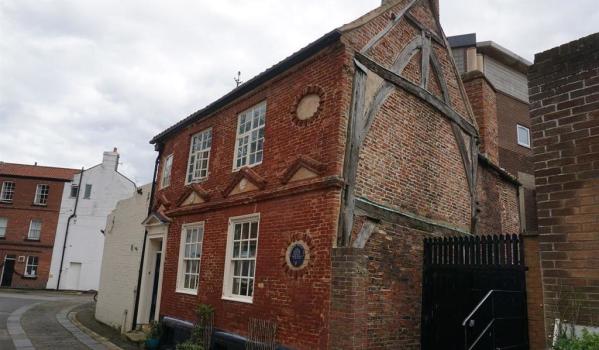 1. Three-bedroom house in Scarborough, for £360,000
Situated in Scarborough's Old Town, this 700-year-old former sea captian's home has played host to smugglers and offered sanctuary to persecuted Catholics.
The Grade II-listed property was also once a base for 'bone setting', where seafarers went to have their broken limbs mended.
Its drama-packed history also includes a lengthy stint as a pub, The Three Mariners Inn (one bar of which is still intact), while for most of last century the ancient home was used as a museum.
Any buyer from 2017 however should be aware of the 'areas of restricted height in keeping with a property of this age' says the selling agent.
Available via RJS Estates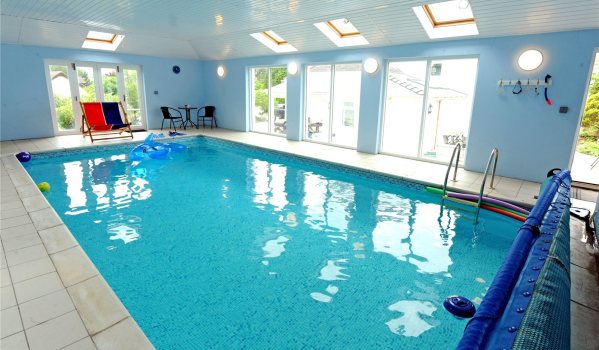 2. Five-bedroom detached house, Golden Hill, Pembroke, Wales, for £400,000
During the Civil War seige of 1648 the land on which this family home sits was occupied by one of several camps set up by Oliver Cromwell as he prepared his parliamentary troops for an attack on Wales' Pembroke Castle.
There's no sign of such warmongering today, though. Instead you'll find the tranquil and elegant Golden Hill House, a Georgian five-bedroom residence with indoor pool that overlooks the castle.
Available via Fine & Country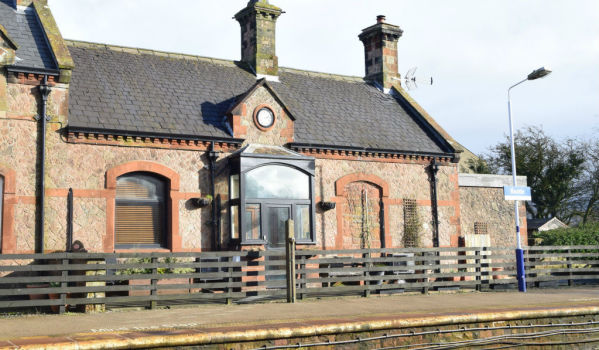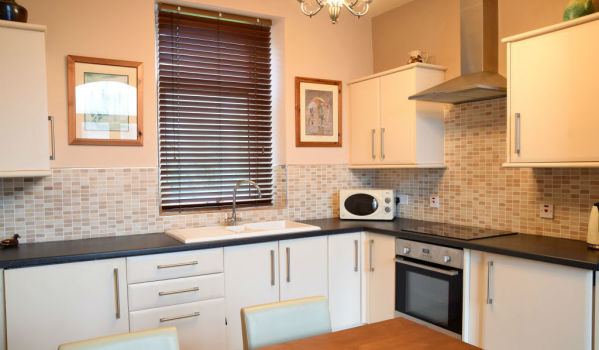 3. Two-bedroom bungalow, Bootle Station, Millom, Cumbria, for £215,000
Fancy living in the former waiting rooms of an old railway station? Located in the small coastal town of Bootle in the Lake District, this converted property retains many original features including the station clock which still works.
It also marks the site of an act of bravery. In 1945 on 22 March, a freight train hauling 57 vehicles – seven of which contained explosives – was passing Bootle Station when the signalman noticed a white glow near the engine.
Heroic fireman Herbert Stubbs, aged just 22, leapt into action and managed to isolate the burning wagon which exploded with such force that it killed the driver, shattered the train station windows and blew a crater 45ft-deep and more than 100-foot long.
Mr Stubbs received the George Medal award for bravery, as his quick actions prevented the fire from spreading to the other six explosive-carrying wagons.
Available via Hatched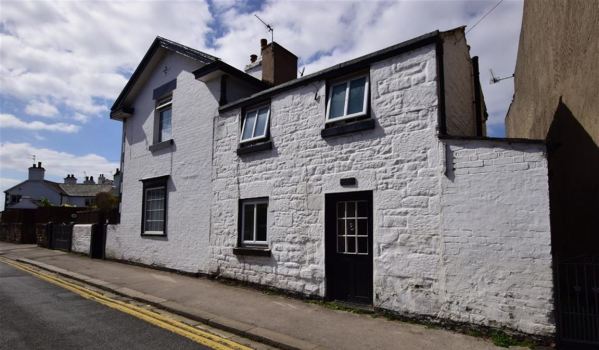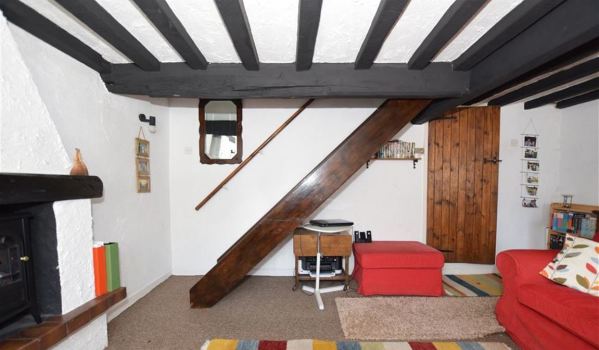 4. Two-bedroom semi-detached home, Magazine Brow in Wallasey, Merseyside, for £145,000
Britain's seafaring past is firmly anchored in this cute two-bedroom cottage (pictured above) as parts of it are built from the solid wood of a ship's mast.
The two-bedroom stone and whitewashed property sits in the heart of Merseyside's historic Magazines – an area named for its association with the storage and servicing of ship gunpowder.
Constructed to house local fishermen, Eves Cottage sits close to the edge of the estuary among buildings which date back to Jacobean times.
Available via Bakewell and Horner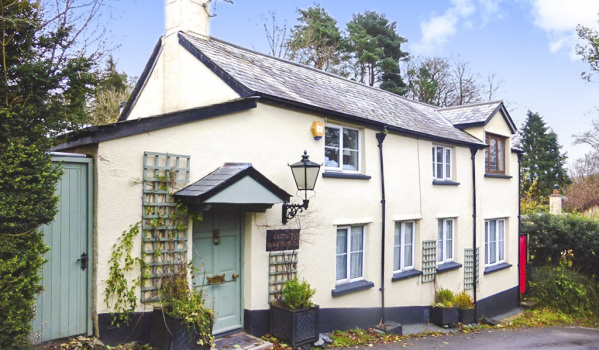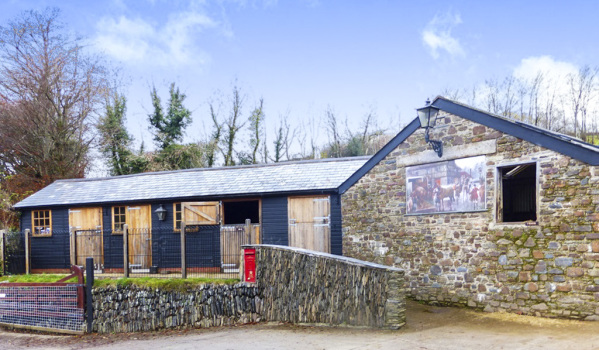 5. Three-bedroom property, Exford, Exmoor National Park, for £550,000
The original vintage iron that lines the oak beams of this stable block (pictured above) has links to former Irish ironmongery, Musgraves of Belfast. Prior to the First World War, the firm was renowned for manufacturing and supplying ironwork to the grandest of country houses.
The stable block comes as part of the sale of Edgecott Farm Cottage, a charming period home in Exmoor National Park. Exford, the nearest village, has its own store, Post Office, school, pub and tearooms which would not have changed much over the past 100 years either.
Available via Fox & Sons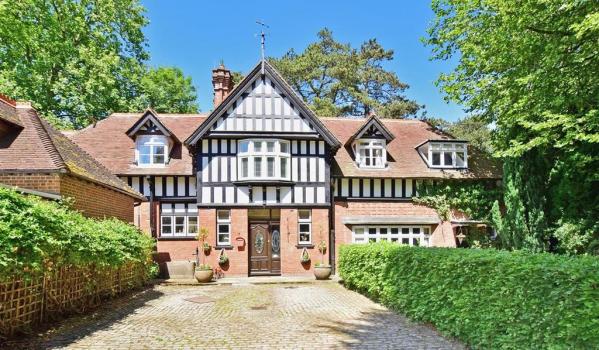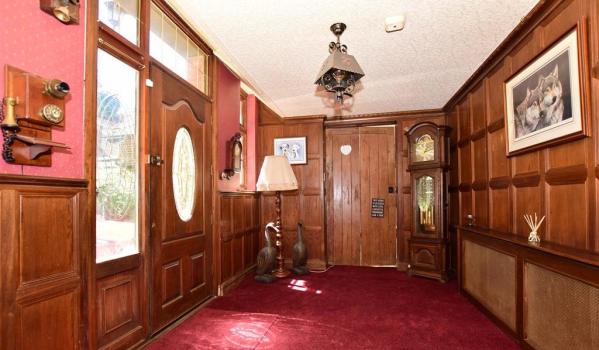 6. Five-bedroom detached home, Langley, Maidstone, Kent, for £995,000
This converted five-bedroom Victorian coach house with its impressive façade is a true 'reminder of a bygone age', according to the selling agent. For just shy of a million, it comes with character features 'in abundance' including the fireplace and wood-panelled walls. And its enormous gardens are beautifully manicured.
Available via Ward & Partners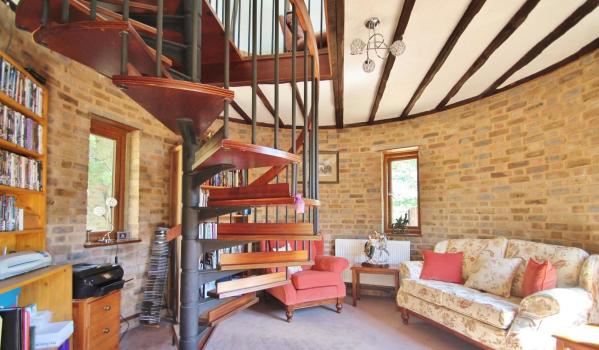 7. Four-bedroom detached bungalow, Ash in Sevenoaks, Kent, for £695,000
Just one look at the former Oast roundel domed kiln on the edge of this stunning Kent home gives away its past. Oast houses like this one were used to dry hops as part of the beer-brewing process, something for which the county of Kent is famous. The double-storey Oast roundel now houses the sitting room and one of the home's four bedrooms.
Available via Miles & Barr
Which of these homes would you like to live in? Tell us by posting a comment below...