Love animals and property? Then take a look at our 8 favourite animals that have cropped-up in listings.
Here at Zoopla we never tire of stumbling across property listings featuring random animals – especially when they're not your average pet. Here are 8 of our favourites.
Highland cow

Living in the New Forest, you shouldn't be surprised to see ponies roaming around the heathlands. But encountering this solitary Highland cow might cause you more of a shock. The long-horned beast has wandered into the listing pictures of this four-bedroom house in Brockenhurst, Hampshire. The detached new-build home comes with a £1,275,000 price tag and is available through Spencers.
Peacock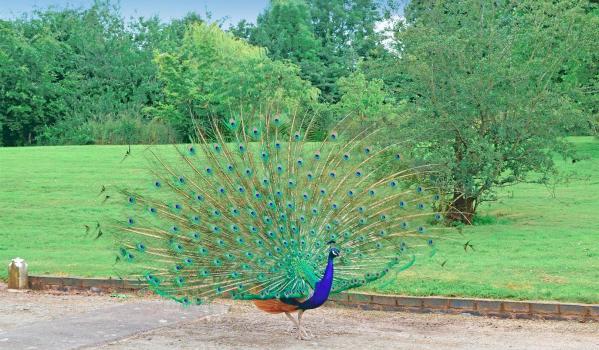 Meet Percy, the resident peacock of Napleton House in Kempsey, Worcester, who can be seen here quite deliberately strutting his stuff within its 20-acre grounds. Percy is said to enjoy sunbathing in the walled garden of the £1,750,000 seven-bedroom home – currently up for sale with Fine & Country.
Sheep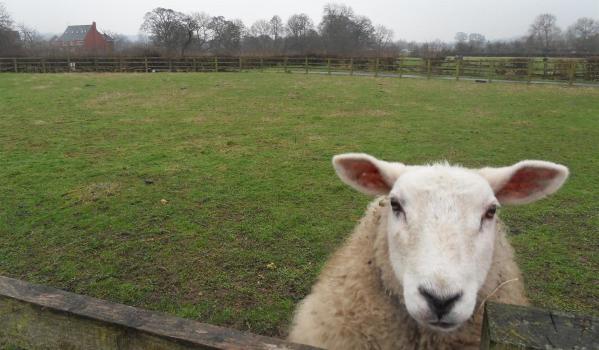 Stealing the show in the pictures of this barn conversion in Duffield, Derby, has to be this inquisitive sheep. Perhaps she is investigating the prospect of being turfed out of her current paddock – which is one of two available with the three-bedroom £560,000 home. Agents Fletcher & Company is handling the sale.
Dog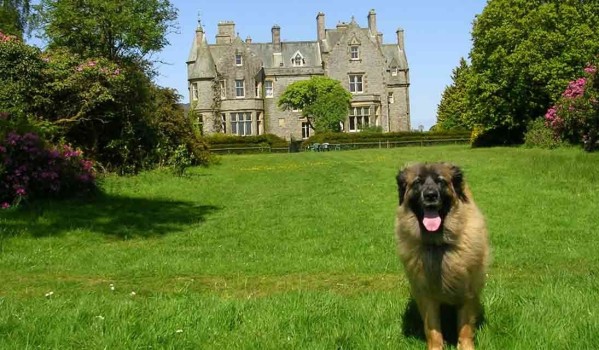 It would appear a though this happy dog regards himself as the current Lord of Orchardton House in Dumfries & Galloway – but for £2m it could be you. The 18th century baronial mansion comes with 17 bedrooms, five acres of land and stables. It's on the market for £2m with agents Primrose & Gordon.
Alpacas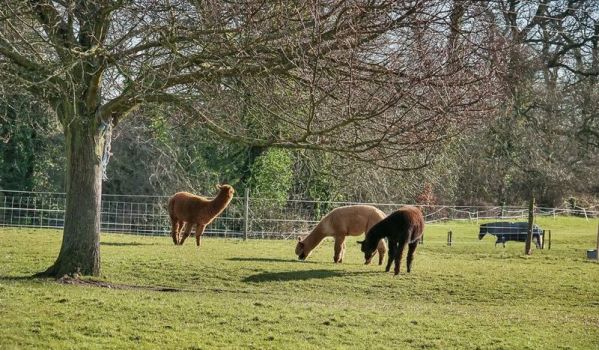 This six-bedroom house in Barkby Thorpe, Leicester comes with an unusual kind of neighbour – these fluffy Alpacas who live on the farm opposite. The £475,000 property dates back to 1775 and offers a self-contained annex and a double garage. Agents, Fine & Country is handling the sale.
Chicken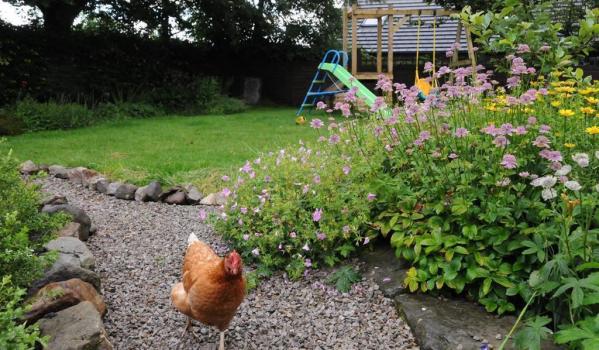 This cheeky chicken found its way into the pictures of the beautifully maintained gardens of this four-bedroom detached house in Greenhow Hill, North Yorkshire. The former Victorian Sunday School has been brilliantly converted into a family home. It's now up for sale at £475,000 via Hunters.
Horses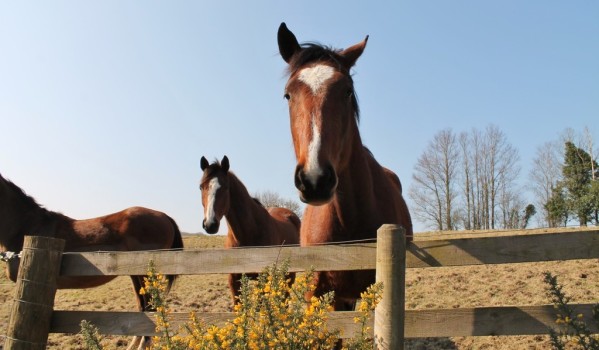 These lovely horses just couldn't wait to say hello from the paddock of this five-bedroom detached house in Trerulefoot, Cornwall. The £575,000 home comes with 13.5 acres of land, which includes stables and a sand school, so you could have plenty more horses for company. The property is on the market with Luscombe Maye.
Wallabies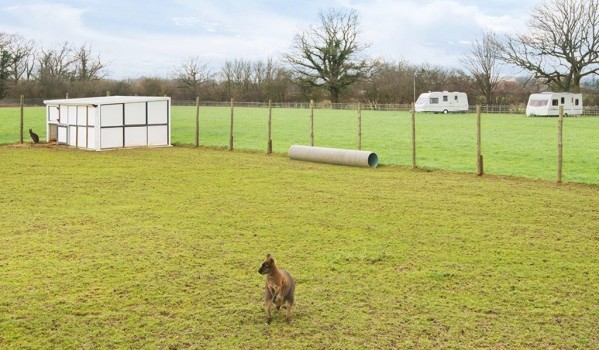 Kent is not the first place you'd go in search of marsupials – yet these Wallabies look perfectly at home in the grounds of this 10-bedroom detached house in Ashford. For its £1.5m price tag, the lucky buyer will get two holiday cottages, equestrian facilities, stocked fishing lakes and a field that's been approved for wedding receptions. Interested? Agents Fine & Country are marketing the property for sale.
Which animal would you like to share a home with? Tell us in the comments below...