The trigger for stamp duty was set at £125,001 more than 11 years ago. But there are still homes right across the country priced under the threshold.
By Bethany Galloway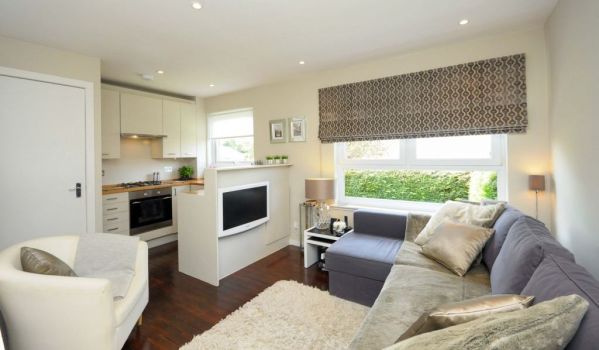 Despite its modest size, this stylish one-bedroom property certainly makes its mark. Located in a quiet cul-de-sac just under four miles from Edinburgh's city centre, it comes with a price tag that steers clear of stamp duty, and a real air of modern city living.
Available via ELP Arbuthnott McClanachan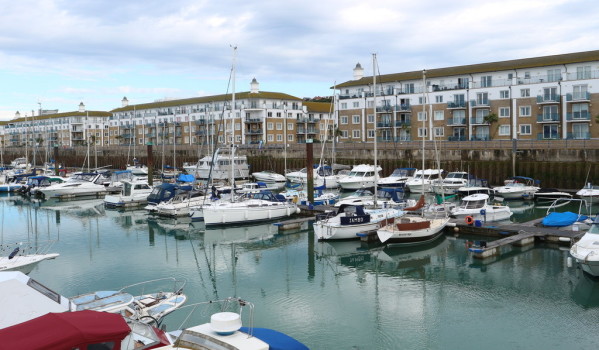 2. Studio apartment, Brighton Marina village, Brighton, for £125,000
How about this for a view? This well-presented studio looking out over Brighton's popular Marina village is on the market just £125,000. And with average home prices in the marina standing at £427,405, what you lack in space you'll make up for in value. The home is also just a 10-minute drive from Brighton's bustling centre.
Available via H2O Homes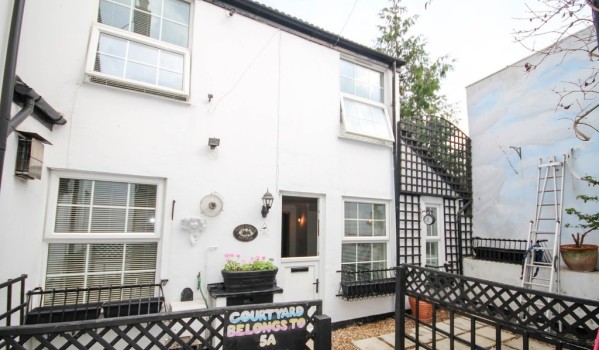 Coming well under the trigger point for stamp duty, the cost of this coastal Norfolk home rings in at just a third of average UK values – and is even half the £194,592 typical value in Great Yarmouth. Complete with three separate bedrooms and wooden flooring throughout, life at this sub-£100,000 home really is a beach.
Available via Bycroft Residential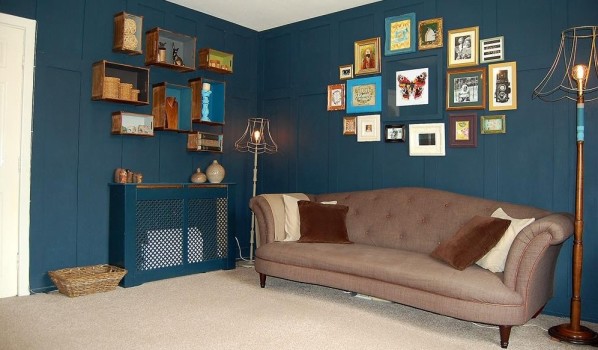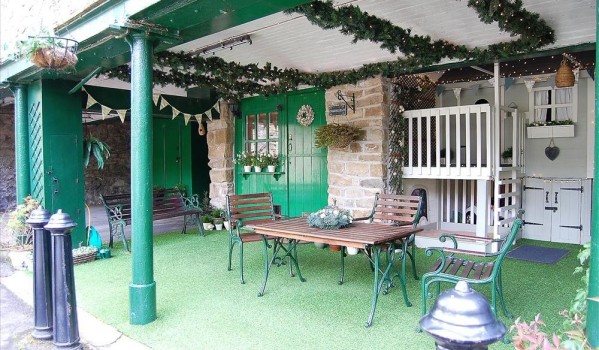 How about this award-winning conversion? From the penny coin flooring in the kitchen to the wooden flooring and retro fittings, this one-bedroom duplex which has been converted from part of a Victorian Mill, couldn't have more style and character. Better still, at less than £100,000, you won't pay a penny in property tax.
Available via Clifford Smith Sutcliffe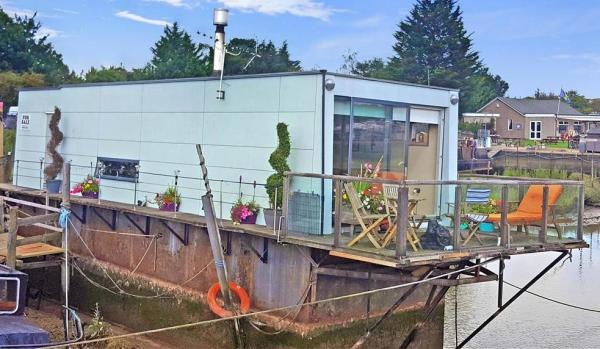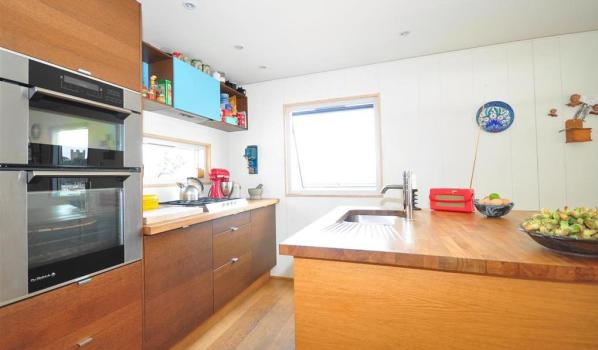 Find your sea legs with this contemporary two-bedroom houseboat. In summer, you can sit on the deck and enjoy the view, and in winter get cosy with the underfloor heating and open fireplace. While the price is £5,000 under the stamp duty threshold, London is just 35 minutes away by train.
Available via Ward & Partners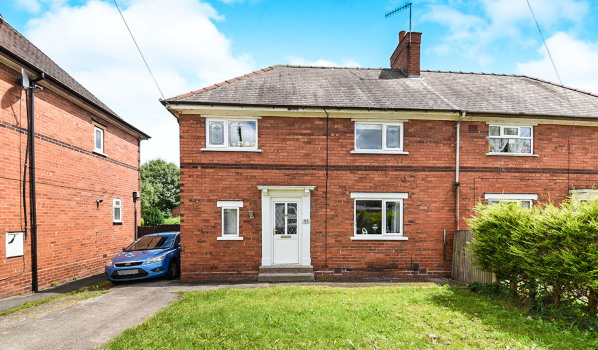 This idyllic Derbyshire family home, located in the popular town of Ilkeston, proves you don't need to spend a lot to get a lot. With two reception halls and a newly-refitted kitchen and no stamp duty to pay, this spacious semi-detached is the very definition of value for money.
Available via Burchell Edwards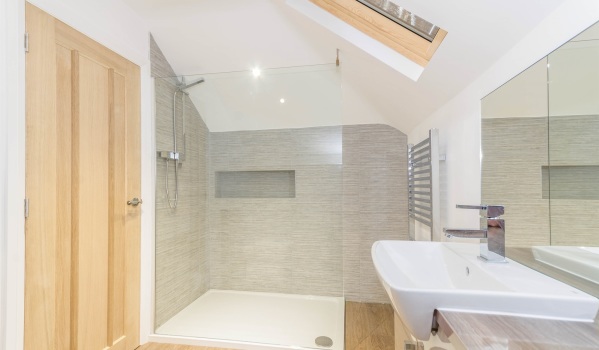 7. One-bedroom flat, Matlock, Derbyshire, for £125,000
This converted Methodist church has retained many of its heavenly features, including its large ornate window and original stonework, while it's interior (such as this bathroom) is ultra-modern. In Matlock average property prices stand at more than £264,000, so you're already onto a winner.
Available via Bagshaws Residential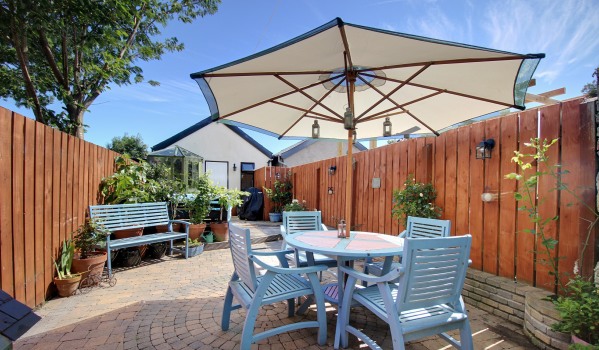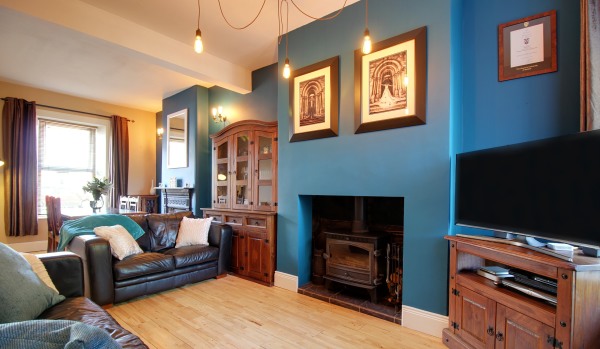 With three generous bedrooms, spacious garden and beautiful period features, it's difficult to see how this town house escapes stamp duty. But with property prices in the area dramatically more affordable than the vast majority of the UK, Northern Ireland could be the solution to your affordability woes.
Available via John Grant Limited
Note... if you are buying a home that's in addition to your main residence, stamp duty will kick in at a purchase price of more than £40,000.
Should the stamp duty threshold be raised to reflect higher house prices? Let us know your thoughts by posting a comment below…