Our latest survey has revealed what Britain's ideal home looks like, and it's not what you might expect.
When it comes to defining Britain's 'ideal home', you might expect something along the lines of a 17th Century mansion with a wine cellar, indoor pool and a few acres of grounds. But the reality is far more modest.
To celebrate Zoopla's sponsorship of this year's Ideal Home Show, we conducted a survey of more than 1,700 people and asked them to describe their perfect pad.
Results revealed that Britain's 'ideal home' would be detached with 3.5 bedrooms, two bathrooms (one of which is ensuite), a conservatory, garage (and parking for two cars), plenty of storage space and a small lawned garden. It would be within a mile of the nearest town or city and no more than a 30-minute commute to work.
We've had a look at what's for sale on Zoopla all over the country and pulled out 8 homes that (almost) perfectly fit the bill:
1. Four-bedroom detached house in Motherwell, North Lanarkshire, for £190,000
It's not hard to see why Brits would be keen to get their hands on a home like this one. It's detached, spacious, immaculately decorated and – if you work in nearby Glasgow – well within the desired commute time.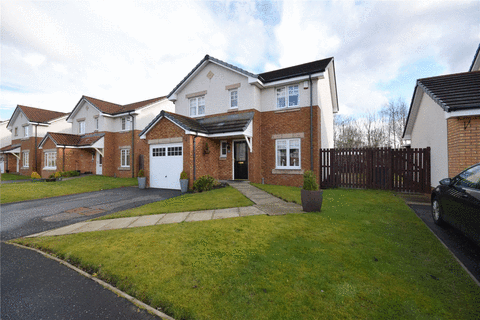 Available via Scot house Move Ltd
2. Four-bedroom detached house in Woodland Manor, South Belfast, for £279,950
Not only does this property – one of four in an exclusive new development – fulfil each of the 'ideal home' criteria, it goes a step further with its TWO ensuite bathrooms and utility room. The house is only moments from top schools while Belfast city is just a short drive up the A24.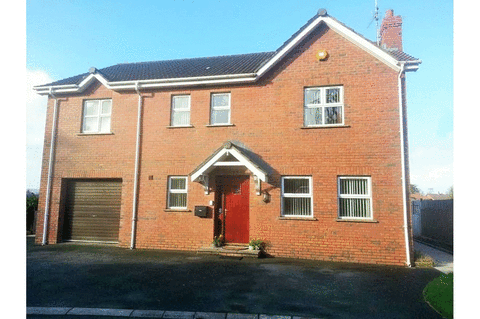 Available via Purplebricks
3. Four-bedroom detached house in Timperley, Greater Manchester, for £565,000
This 2,021-square foot house fits the 'ideal home' bill perfectly with its garage, conservatory, ensuite to the master bedroom – and charming Timperley village on the doorstep. It even has the potential for a bonus bedroom as the loft has been converted (although adjustments are required to meet building regulations).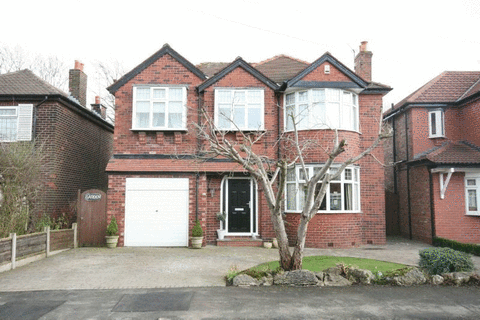 Available via Watersons
4. Four-bedroom detached house in Chesterfield, Derbyshire, for £249,900
This family home on the fringes of Chesterfield is 'ideal' and beyond. Three large built-in wardrobes will tick the storage box, the ensuite and bathroom both have baths and, in addition to the garage, there's parking for FOUR cars. Commuting to Sheffield is super-easy by either train or car.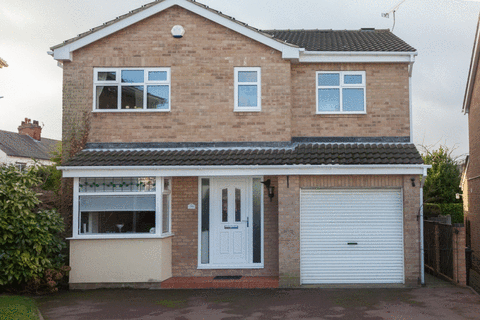 Available via Housesimple
5. Four-bedroom detached house in Llanelli, Carmarthenshire, for £235,000
This ideal home is just a stone's throw from the bustling centre of Llanelli as well as the beautiful Welsh coastline. The garden surpasses the required 'small lawn' by having a heated swimming pool, gravelled play area and patio.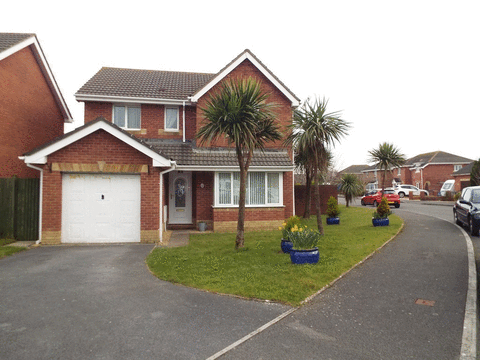 Available via Willow Estates
6. Four-bedroom detached house in Allesley, Coventry, for £449,995
Checking all the right boxes is this modern home on the edge of Coventry. It has not one, but TWO ensuite bathrooms and a double garage offering plenty of storage space. Sadly the hot tub in the garden isn't included in the sale, but at least that leaves room to put your own in.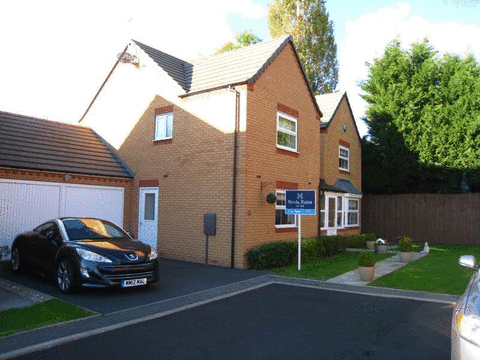 Available via Reeds Rains https://www.zoopla.co.uk/find-agents/branch/reeds-rains-coventry-3307/
7. Four-bedroom detached house in Bournemouth, Dorset, for £597,500
Nestled down a leafy road in the seaside town of Bournemouth is this imposing home with every one of the must-have features Brits demand. You'll even get your own gated driveway.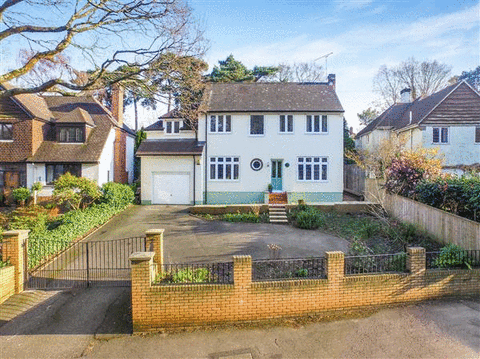 Available via Meridian Professional Estate Agents
8. Four-bedroom detached house in Chafford Hundred, Grays, Essex, for £465,000
No matter how big your budget, Britain's 'ideal home' simply doesn't exist in central London – see our map search results below. However, there are plenty of examples in the surrounding Home Counties such as this property in Chafford Hundred, Essex. Taking 33 minutes into the capital by train, it's slightly over the desired commute time but – if your budget stretches to £465,000 – that's the only compromise you'll make.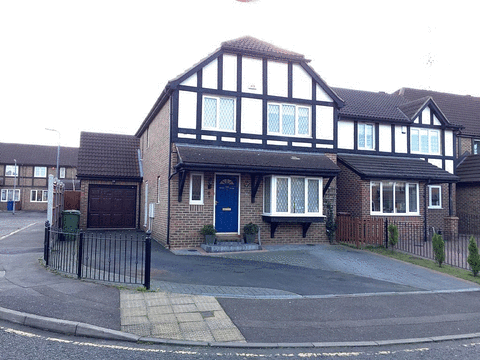 Available via House Network
What would your ideal home look like? Tell us in the comments below...