Wimbledon whetting your appetite for tennis? Try one of these 8 homes for sale on Zoopla, each of which come with their own courts.
As the Wimbledon Championships reaches a climax, from Devon to Derbyshire, we've netted the best homes with tennis courts for sale right now on Zoopla. And they meet a surprisingly wide range of budgets...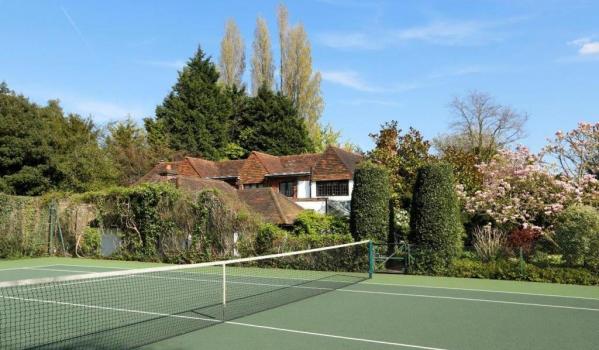 This charming cottage looks like it belongs deep in the British countryside – but it's actually in the heart of SW19 and just around the corner from all the action of Wimbledon. So you can be in the thick of the tournament while practicing backhand in your own private court.
Available via Robert Holmes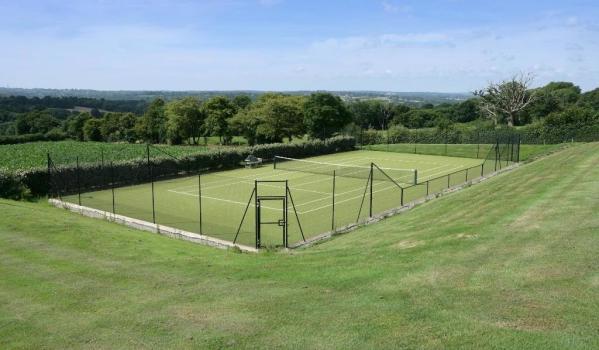 The countryside around this Kent property is so stunning, it could put you off your serve. As well as its astro-turf tennis court, the Grade-II listed farmhouse offers a separate two-bedroom converted barn, heated outdoor swimming pool and chic conservatory.
Available via Harpers and Hurlingham
When you're done training on the tennis courts of this sprawling Hampshire home, take a dip in the 35-foot indoor swimming pool or sweat it out in the sauna. You can always then head for a spot of private fishing as the four acres of grounds incorporate a stretch of the River Avon.
Available via Hamptons International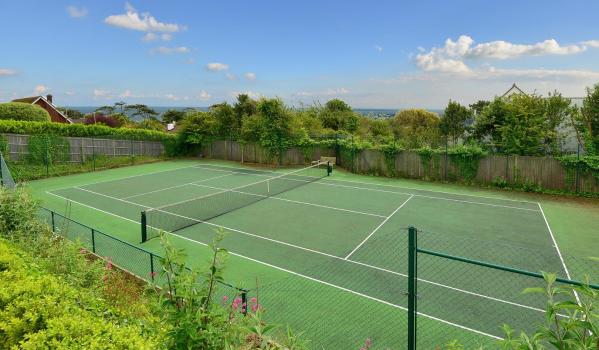 The current owner of this recently-refurbished family home has 'fond memories' of playing tennis on the court at the back of the house. And, overlooking the English Channel with France visible in the distance, it's not hard to see why. The new owner will also be able to enjoy sunsets from one of the two balconies or the large terrace.
Available via Miles & Barr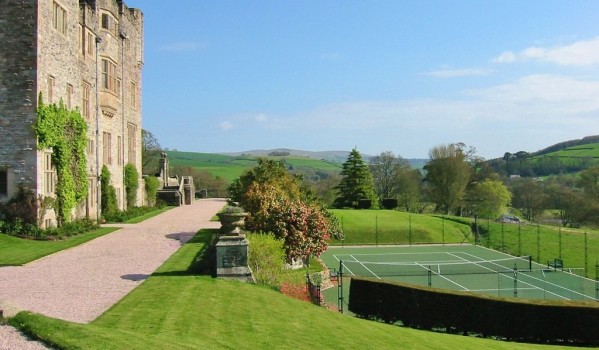 5. One-bedroom flat in Ermington, Devon, for £210,000
Homes with tennis courts aren't just reserved for multi-millionaires. As the new owner of this £210,000 one-bedroom flat Devon – set within a Grade I-listed mansion – you'll have access to 12 acres of grounds including a hard tennis court and croquet lawn. (You'll just have to share.)
Available via Luscombe Maye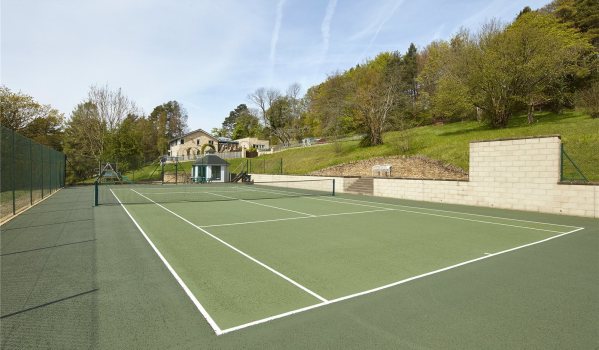 Tucked away in the Cotswolds is this Gloucesterhire home which could offer a perfect retreat to a energetic game of tennis on its private courts. Built just 20 years ago, the modern property also offers plenty of eco features including tripe-glazed windows and solar water heating.
Available via Hamptons International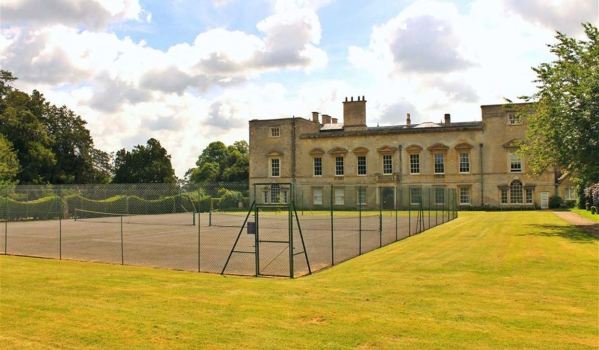 7. Three-bedroom flat in Gayhurst, Buckinghamshire, for £500,000
While you'd have to share these two hard courts with the other residents in this Grade I-listed Elizabethan manor, it could be a good excuse to start a local tournament. And, as the £500k three-bedroom/ three-bathroom apartment is on the top floor, you'll be in a great position to spectate.
Available via Alan Francis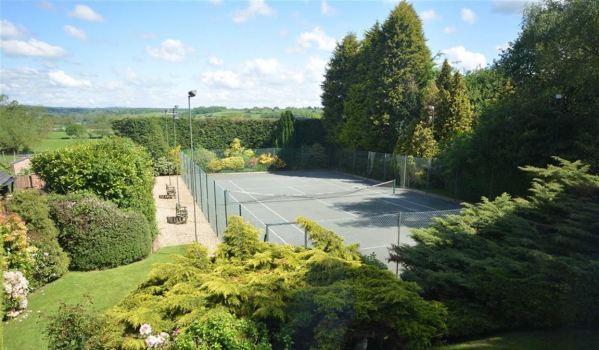 All the top tennis seeds know how many hours of training it takes to become a champ, and this flood-lit all-weather tennis court means you could play long into the night. The unassuming five-bedroom farmhouse meets the idyllic country home brief as it also comes with stables, a workshop and a double garage tucked away in 3.5 acres.
Available via Scargill Mann
Who are your favourites to win Wimbledon this year? Tell us by posting a comment below...