Why join a gym when you could buy a home with its own sports facilities? You'll need to have deep pockets though.
It's the time of year when seemingly the entire nation is on a quest to ditch the indulgence and get fit and healthy. But how much easier would it be if, instead of dragging yourself down to your local sports centre, you owned one of these 9 homes? We can but dream...
1. Best for a gym workout
Six bedroom country house in Shillinglee Park Road, Nr. Chiddingfold, Surrey, for £7.5m
If pumping iron in the gym is your preferred workout, you can't go wrong with this one. It's been kitted out with floor-to-ceiling mirrors, a sprung wooden floor, a built-in 42" television and its own ventilation system.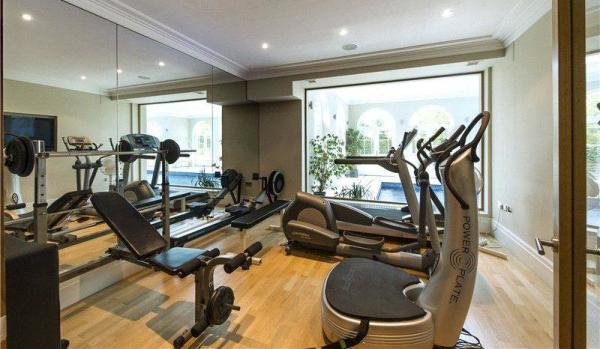 Available via VIP International Homes
2. Best for an indoor swim
Five-bedroom detached house in Forest Drive, Keston Park, London, for £4.25m
For those favouring low impact sport, take a dive into this indoor swimming pool, work on your lap times and then head to the Jacuzzi to massage your muscles. At least you can be certain you'll have it all to yourself.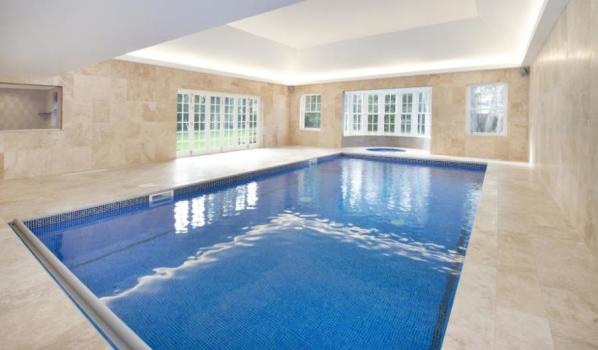 Available via John D Wood & Co.
3. Best for a game of squash
Five-bedroom detached house in Newgate Street, Hertford, for sale POA
Pick up a racquet and burn off those Christmas treats with some intense games on this squash court, which even comes with an adjoining gym and changing rooms. No need for a locker here.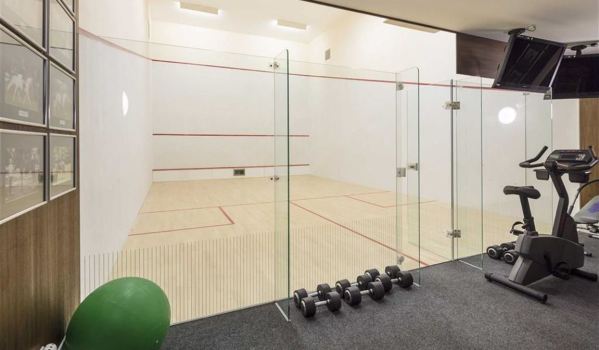 Available via Statons
4. Best for a game of tennis
Eight-bedroom detached house in Blackhills, Esher, Surrey, for £4.5m
If it gets chilly in January on this tennis court, at least you won't be far from home. It's full-size too so you won't even have to compromise on that. And if you're in need of some lessons there's even several tennis clubs nearby.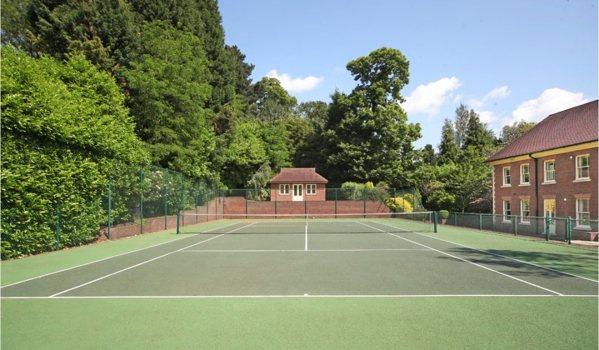 Available via Purplebricks
5. Best for an exercise class
Five-bedroom detached house in Bacup, Rossendale, Lancashire, for £1.125m
Bust a move in this modern dance studio with floor-to-ceiling mirrors. At 35 sq ft, there's plenty of space to invite your friends over for a private Zumba class. And, of course, you can turn up the music as loud as you like.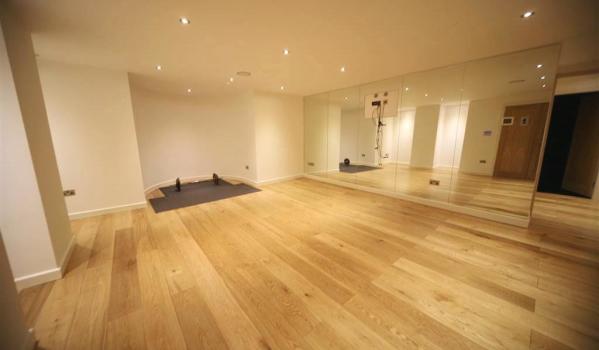 Available via Farrow & Farrow
6. Best for horse riding
Nine-bedroom equestrian property in Dunsford, Exeter, Devon for £1.5m
Take your trusty stead out for some brisk winter air and get your heart pounding – all without leaving the grounds of your house. With 39 acres of land on this equestrian home, you can safely break into a gallop.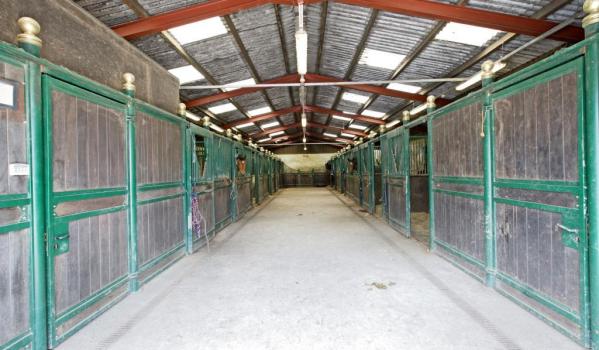 Available via Symonds & Sampson
7. Best for a round of golf
Four-bedroom detached house in Lakeside Road, Poole, Dorset, for £1.85m
If you're looking for a more leisurely pursuit, why not practice your putting technique from the comfort of your very own green? If you need some practice in the sand bunkers, Blue Flag Branksome Chine beach is just a short walk away.
Available via Hamptons International
8. Best for track work
10-bedroom detached house in Chertsey Road, Chobham, Surrey, for £4m
This home has a running track which skirts the perimeter of the grounds, so get out the stopwatch and go! Die-hard fitness fanatics might even want to take the plunge in the outdoor swimming pool afterwards.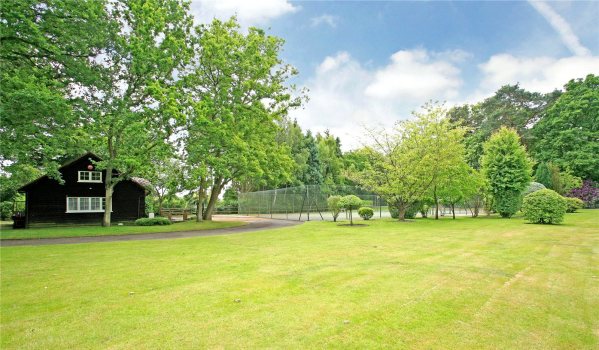 Available via Hamptons International
9. Best kitchen for making healthy food
Six-bedroom country house in Alfold Road, Dunsfold, Surrey, for £3.75m
Diet is at least half the battle when it comes to getting fit, but if you had a kitchen like this one making healthy meals would be a doddle. Its sleek designer Boffi units and Miele appliances wouldn't look out of place in professional kitchen. Only downside is, you're left with no excuses.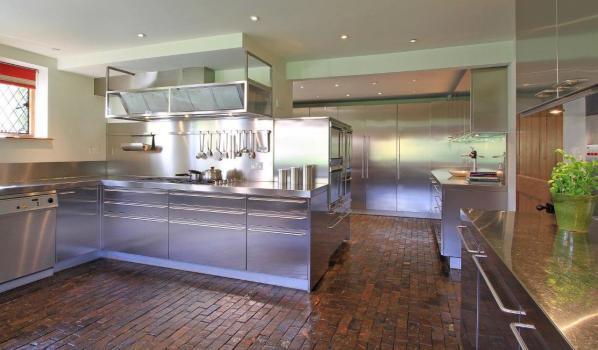 Available via Grantley