You've seen the popular historical drama, Victoria, on ITV, but how about living in a home connected to the long-reigning queen herself? Explore a selection on Zoopla.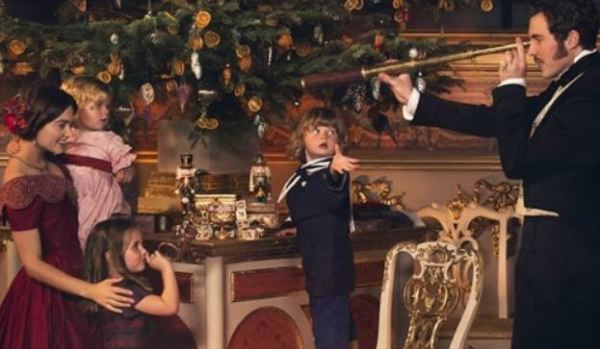 Critically-acclaimed ITV drama, Victoria – starring Jenna Coleman and Tom Hughes (above) – returns for a one-off Christmas special on Christmas Day. It inspired us to seek out some properties on Zoopla with links to this intriguing royal household.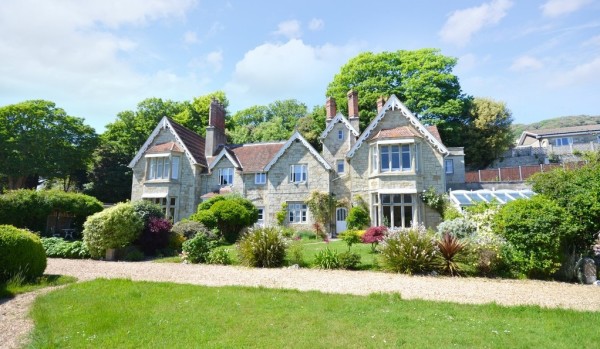 1. Two-bedroom flat, Bonchurch, Isle of Wight, for £250,000
This Isle of Wight apartment which overlooks the English Channel is part of a grand house built in the early 1800s which was once owned by Sir John and Lady Pringle – the Lady in Waiting to Queen Victoria.
The Isle of Wight was famously the Queen's favourite holiday spot. Alongside her husband, Prince Albert, and their nine children, she often stayed on the island in their palatial home, Osborne House, in East Cowes.
Available via Trigg & Co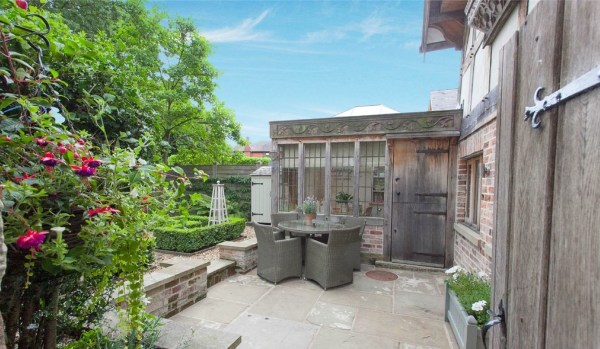 2. Two-bedroom cottage, Worsley, near Manchester, for £425,000
The roof of this Grade II-listed 15th century cottage at the heart of the Kempnough Hall Estate (pictured above) is carved with a crown. Why? To commemorate a visit to the estate's main house, Kempnough Hall (pictured top) by Queen Victoria in 1851.
The cottage for sale – pictured above and described by the agent as a, 'rare gem in the heart of Worsley' – has been fully renovated. In 2013 it won the 'Heritage project of the year' award.
Available via Miller Metcalfe Worsley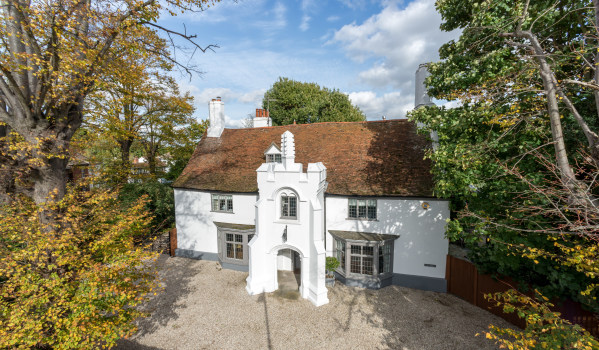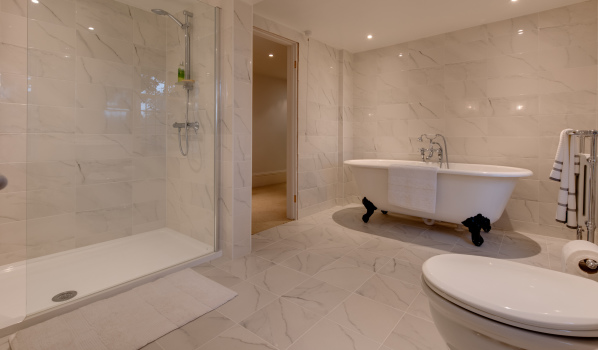 This £1m property, The Abbey, was visited by Queen Victoria on one of her many jaunts to the English seaside.
Situated in the historic village of Thorpe-le-Soken, near Clacton-on-Sea, the 500-year old Grade II-listed home is surrounded by 1.5 acres of manicured grounds. It comes with four bathrooms, an attic room and extensive off-road parking.
Queen Victoria and her youngest daughter, Princess Beatrice 'took tea' in this property when it was the Royal Dart Hotel.
Now carved up into residential homes, this two-bedroom apartment, with panoramic views of the River Dart and estuary, is on the market for just under £900,000. The building has been renovated to retain its Victorian features, such as these black iron railings.
Available via The Coastal House Ltd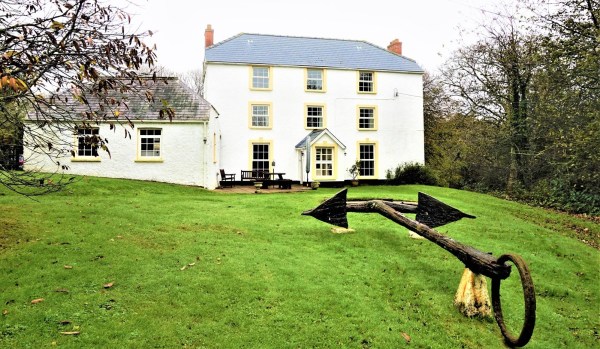 5. Six-bedroom country house, near St Ishmaels, Pembrokeshire, Wales, for £600,000
The enormous anchor (pictured) has rested in the garden of this Welsh farmhouse since 1897 when merry revellers at a party – held there to celebrate Queen Victoria's Diamond Jubilee – hauled it onto the grass from a nearby lane where it had been discarded.
Anchor Hoaten, as the six-bedroom country home has since been known, is now on the market for £600,000 – and the anchor is included.
Available via Purplebricks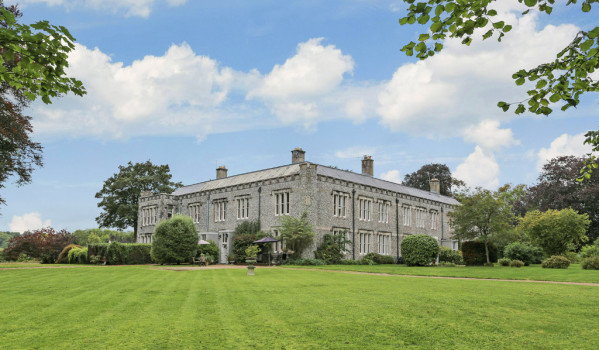 The Towers – the spectacular building pictured above – was designed by Queen Victoria's Aide de Camp, Colonel Charles Brome-Bashford, in 1897, who then went on to live there with his family.
Having since been used as a prep school, in 1973 it was sold and converted into residential accommodation – which includes this three-bedroom house now on the market for £750,000.
Available via White & Guard Estate Agents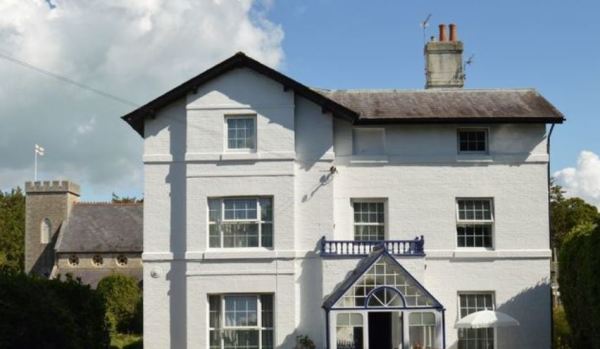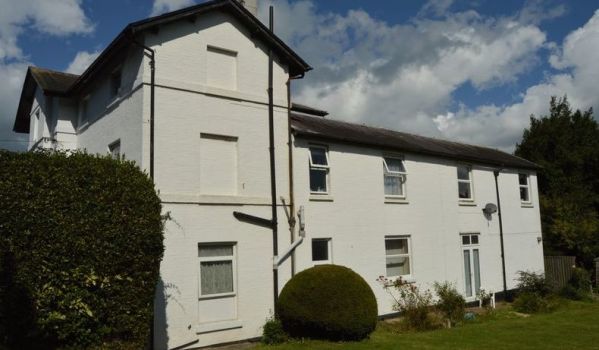 Queen Victoria had 'Bucklands' built in the 1840s as a parsonage for nearby St James Church in her beloved Isle of Wight, and ordered the design to be in a similar to Osborne House, her own seaside home on the island.
The property – believed also to have been used by the nanny of Queen Victoria's nine children – is now for sale with period features, such as high ceilings and feature fireplaces, intact.
Available via Red Squirrel Property Shop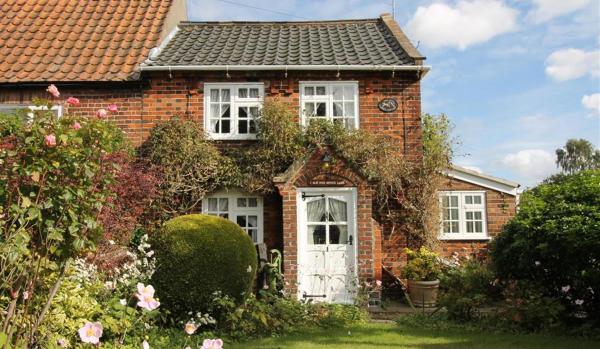 Built in 1855 as the first Post Office in the region to serve Queen Victoria, the selling agent describes this now-converted property as, "a chocolate box cottage within an attractive village position".
The latch and brace doors, complete with original hinges and nails and made by the village blacksmith 162 years ago, are still present.
Available via Hunters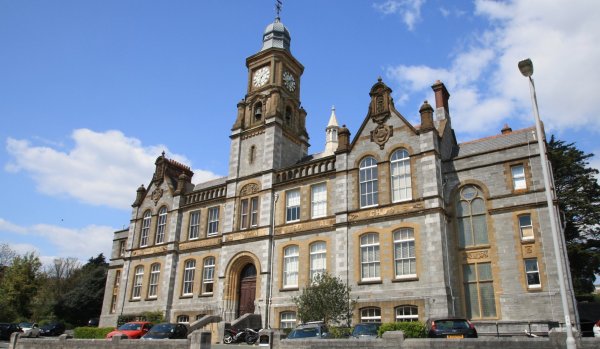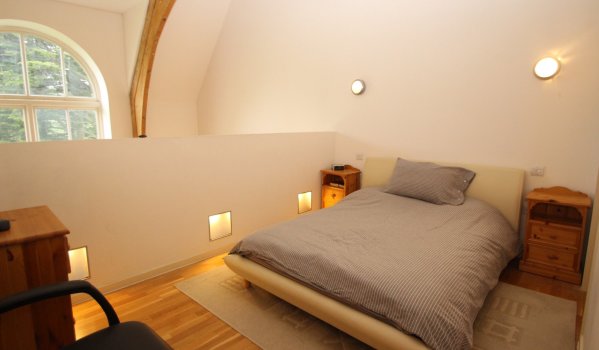 9. One-bedroom flat, Stoke, Plymouth, for £129,950
This starter home is part of a Grade II-listed landmark building in Stoke, which was built to celebrate Queen Victoria's Diamond Jubilee in 1897.
The Queen had a strong connection to Plymouth – one of her many visits was to the port city's naval base in 1833 four years before she was crowned.
Available via Atwell Martin
You might also be interested in...
Is a home's history important to you? Tell us by posting a comment below...