Ponies and property are two British obsessions. So what happens when you pair them up? Check out these equestrian properties on Zoopla.
Brits' love of horses pre-dates the Roman Empire and shows no signs of waning. But racing them on the gallops isn't enough – we also want to give them a cosy home.
Last April we ran this feature, below, showcasing six perfect equestrian homes. Despite some of the eye-watering price-tags, they've all been snapped up, but we've left the properties here to give you some equine inspiration.
And if you want to search for current equestrian homes, just visit our Property for sale section, click on 'Advanced search' and enter "equestrian" into the Keywords field.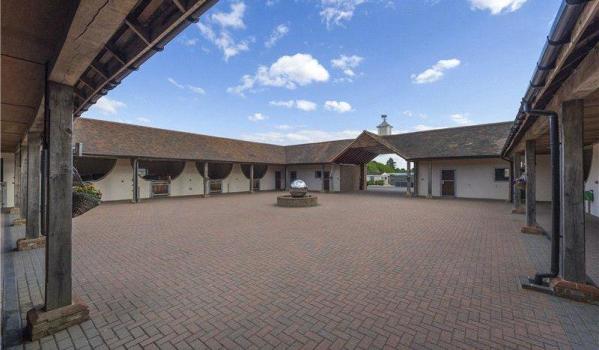 1. Six-bedroom country house near Chiddingfold, on the West Sussex/Surrey Border, for £6.49m
New Zealand's Olympic equestrian team trained at this stunning county home in the run-up to the London Olympics, so you'd expect the facilities to be world-class. They include stables for 10 horses, a soft-track outdoor school and two grooms' cottages.
Was available via VIP International Homes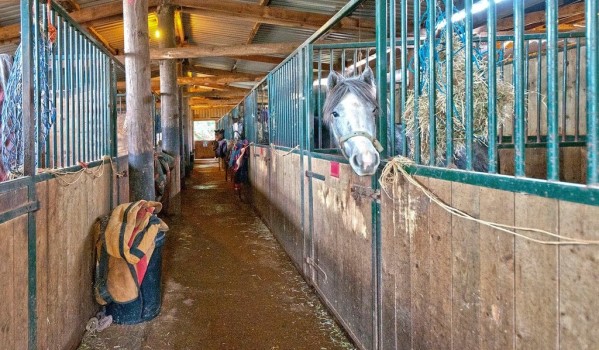 2. Five-bedroom equestrian property in Robertsbridge, East Sussex, for £1.75m
Dreams of becoming a champion jockey? This riding school with 42 stables and 36 acres of pasture – approved by the British Horse Society – is the perfect place to start. The five-bedroom main house offers stunning views across the Rother Valley.
Was available via Fine & Country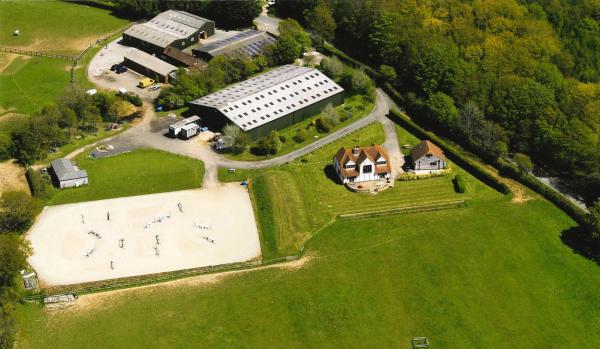 3. Six-bedroom equestrian property in Caneheath, Polegate, East Sussex, for £2.2m
You'll need to be a certain kind of buyer not to fall at the first fence when purchasing this East Sussex home with its two holiday lets. The Town and County Planning Act states it can only be occupied by 'those employed in local agriculture, equestrian enterprises or forestry'.
Was available via Equus Country & Equestrian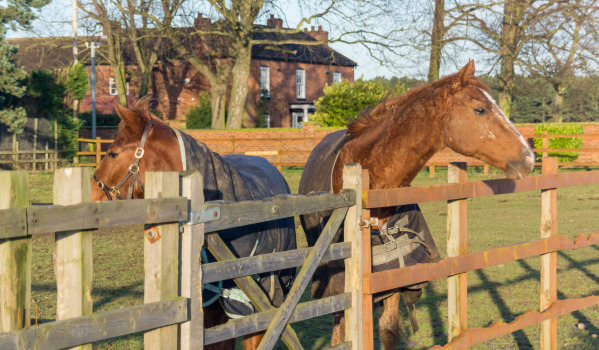 4. Six-bedroom property in Bawtry, South Yorkshire, for £2m
This restored farmhouse with 35 acres of land and extensive equestrian facilities is currently used to train race horses. An all-weather track with half-mile gallop, tack and feed rooms, horse walker and staff cottage are all on offer.
Was available via Fine & Country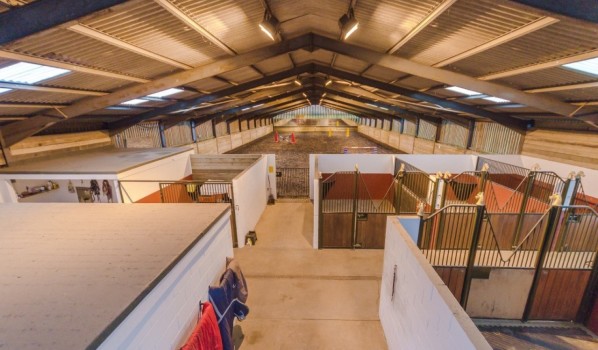 5. Four-bedroom equestrian property in Gunby, Leicestershire, property for £1.15m
This four-bedroom Leicestershire home is slightly smaller but its list of equestrian facilities is as long as your arm. The home is also surrounding with quiet lanes and bridle paths while the Arena UK championship show ground in Grantham is short canter up the road.
Was available via Tepilo

6. Four-bedroom detached house in Tydd St. Giles, Cambridgeshire, for £475,000
The odds on these adorable ponies making it to the Grand National are slim – but at least their home in five acres of flat Cambridgeshire countryside is ripe for equine development. And at under half-a-million, the price tag is a bargain in comparison.
Was available via Fine & Country