Love a bit of '20s and '30s Art Deco? Here are 5 examples of the iconic design in property currently on the market. And priced between £300,000 and £1.6m, they suit most budgets.
It's a century since Art Deco exploded onto the global cultural stage – but it's fair to say that examples of its architecture are more sought-after than ever.
From renovated lidos to restored cinemas, us Brits can't get enough of the Art Deco pastiche that took off during the inter-war years.
Art Deco is also relatively rare in the UK – compared to the US for example, where the design can be found in New York skyscrapers to Miami beach houses – making for even greater admiration and demand.
But while we can't promise you Jay Gatsby's mansion, we do have these five Art Deco-style homes for sale right now on Zoopla.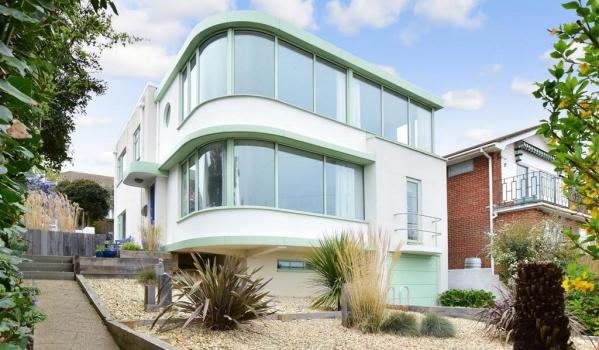 Bringing the vibe of Miami's iconic South Beach to our very own Brighton, the exterior of this house reflects the modernity of the Art Deco style with its smooth streamlined surfaces, curvaceous corners and subtle pastel hues.
The interior is equally impressive, with a continuous theme of spacious light-filled rooms punctuated by vibrant pops of colour. Along with enviable sea views and exotic gardens, expect to feel on holiday all year round.
Available via Cubitt & West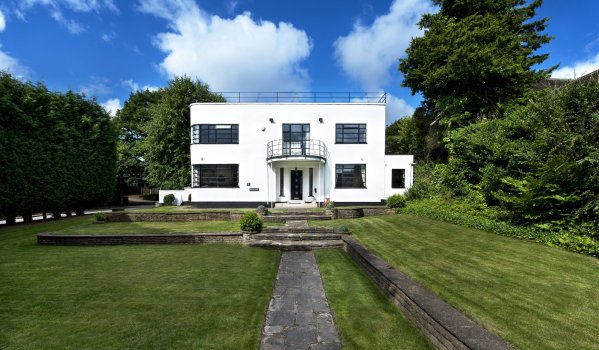 This award-winning, monochrome property has seen painstakingly renovated to create this super-sleek family home.
Central to original Art Deco style, is the use of luxurious materials in decorative elements of design. The property's exquisite kitchen and bathrooms fully embrace this concept with their high-quality 'wow-factor' fixtures and fittings.
But the – quite literal – crowning glory of this house is its elaborate roof terrace complete with period feature railings. Perfect for a summer soiree.
Available via Acres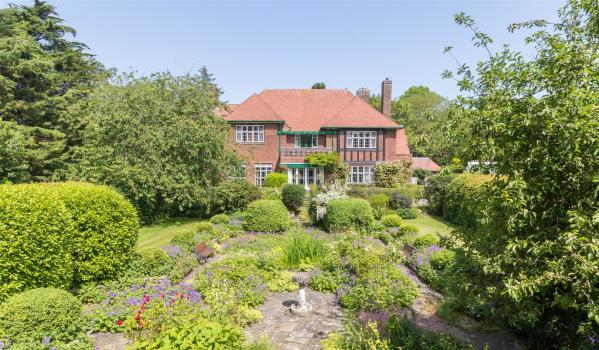 This home is a near-perfect time capsule. With only two previous owners, it's rife with original features, including bells for the servant's quarters (if you happen to bring any with you).
The Art Deco style is prominent throughout from the grandiose ceiling of the drawing room to the Aztec-inspired tiling in the bathroom.
Art Deco properties are hard to come by, so one complete with furniture from the 1932 Ideal Home Exhibition, is an extraordinary delight.
Available via Willowgreen Estate Agents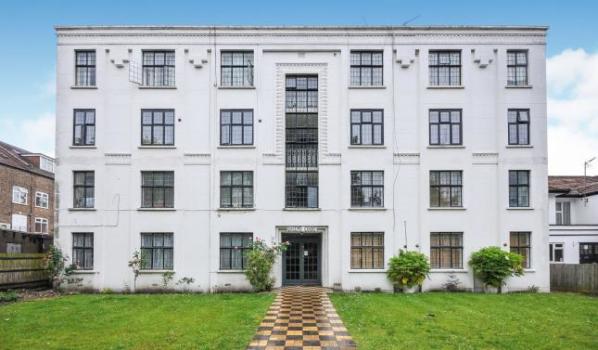 With its vibrant colours set against geometric monochrome patterns, the owners of this South Croydon apartment are bound to attract buyers with an artistic eye. And the home is made more unique still by the stunning Art Deco apartment block it sits in. With trademark ziggurats (stepped pyramids), original Crittall windows (partitioned and steel framed) and statement black and white design, the most ordinary thing about this property is the price.
Available via Bairstow Eves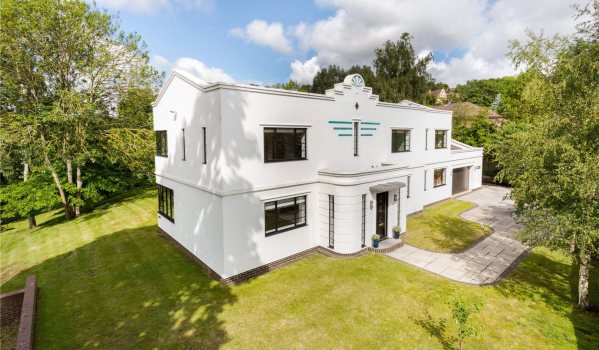 You don't have to be an expert in architecture to spot the Art deco influence of this five-bedroom luxury pile in Surrey. The parapet (over-hanging ledge on the front wall) and central wing motif are both classic features of the period. But this home – complete with its 0.8 acre-garden – is actually almost new having featured on Channel 4's Grand Designs in 2007. It's also suitably eco-friendly with its own solar panels and rainwater harvesting system.
Available via Hamptons International
You may also be interested in…
Is Art Deco to your taste? Tell us by sharing a comment below…