He's the down-to-earth property guru who is one of the British television's best-known faces. Phil Spencer has also been fronting Zoopla's latest videos. Here's how it went.
Location, Location, Location star Phil Spencer has just notched up four years' association with Zoopla.
Since 2013, when the TV personality became the official ambassador for the property website, he's been dishing out useful advice to our millions of monthly visitors.
This has covered everything from must-know tips for conducting a property search, to questions to ask about the garden of your next home.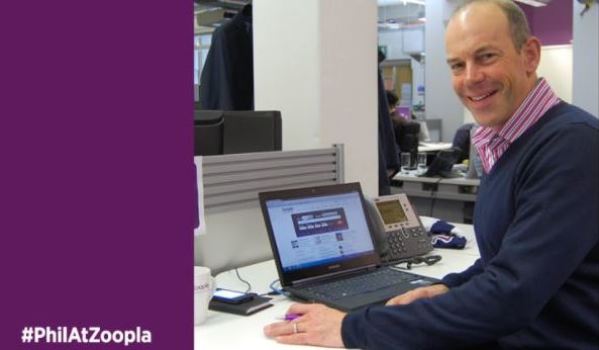 Being a star of the small screen and helping people achieve their property dreams, the prolific presenter has appeared on the likes of Relocation Relocation, Secret Agent Down Under and Phil Spencer: Home Hero.
Zoopla recently asked its ambassador to lend his distinctive dulcet tones to a series of practical videos for budding and current homeowners.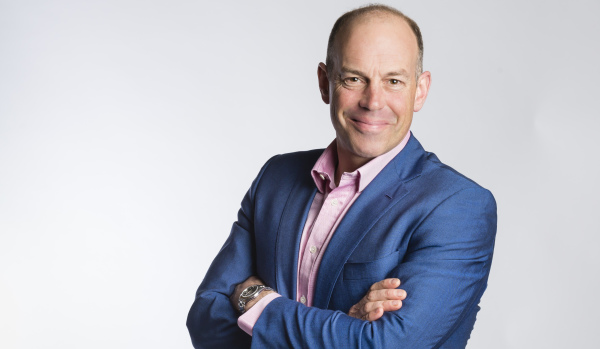 Phil descended upon the Victorian terraced home of Zoopla's social media manager, Stephanie Hendries, to film a series of short property advice segments to post online.
They were joined by ZPG's content editor Laura Howard, a camera crew, and two slightly miffed resident cats, Milly and Freddie.
We took a peek behind the scenes.
Q. Why did you ask Phil Spencer to film the video series?
A. Laura: Phil is a natural when it comes to explaining all things property. And having been on our screens for more than 15 years, the nation automatically associates him with the housing market.
Q. Where did filming take place?
A. Steph: In my terraced south London home, which dates back to the 1860s. We thought a home environment would be a fitting location to host Phil and the crew, as well as being low-key and relaxed atmosphere.
Q. How did your cats cope with your home being turned into a mini film set?
A. Steph: Milly and Freddie scarpered pretty quickly at first. They went outside, then Milly (below) came back and was hanging around Phil – who thankfully likes cats!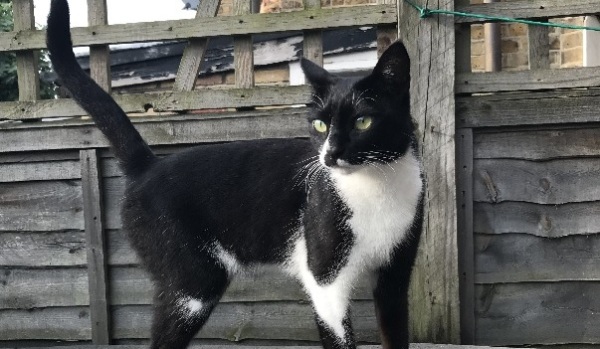 Q. How did you know what questions to ask him?
A. Steph: We receive lots of questions either via Zoopla's Facebook page or in the comment sections of our articles, which Phil normally answers personally.
Q. Tell me more about the videos
A. Laura: We filmed 16 very short videos, each under two minutes long. Attention spans tend to be short online, so we wanted to make the advice concise and easy to digest.
Q. Did you learn anything interesting about Phil between takes?
A. Steph: Yes, as a keen cricket player, he could have turned semi-professional when he was younger. Also, his parents still live in the house he grew up in, which is nice.
Laura: Phil's penchant for property was evident in his early 20s, when he bought a rundown flat in south London, converted it into two dwellings, lived in one and made a profit by selling the other.
Q. You often hear about celebrities being very demanding - was Phil?
A. Laura: Not in the least. He was very professional, laid-back and there were no special requests for anything before filming.
Steph: He definitely wasn't a diva, making demands, he just got on with the job and didn't have to do many takes.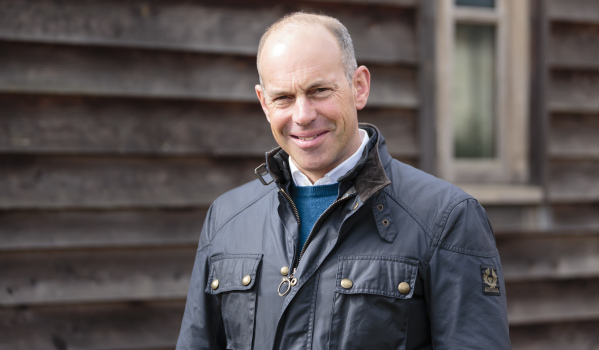 Q. How have the videos been received?
A. Steph: Brilliantly. We've had 127.5k views overall. The most popular video so far is Phil's guide to buying a new-build, which has notched up 21k views.
Have you got a property question for Phil? Post it here...