Runners and spectators will line the streets of London for the marathon on Sunday, but how much would it cost to live in a home on the course?
This weekend around 30,000 runners will attempt to conquer the thirty fifth London Marathon. While they will have to run through both physical and mental barriers to complete the race, they will also be running through London's spectacular landscape.
Along the 26.2 mile route participants will also be able to take in the variety of properties that the capital has to offer.
Runners will begin their race at the Blackheath end of Greenwich Park – an area where homes are in high demand thanks to it being in the catchment area for several excellent schools and having plenty of green open land. The average property value for Blackheath stands at £595,631 and has increased by £25,836 - or 4.5 per cent - since last year's event.
Properties up for grabs in Blackheath include a two bedroom cottage that is being marketed by jdm Estate Agents for £685,000. It offers perfect views of the Heath where the nervous and excited runners will amass on Sunday.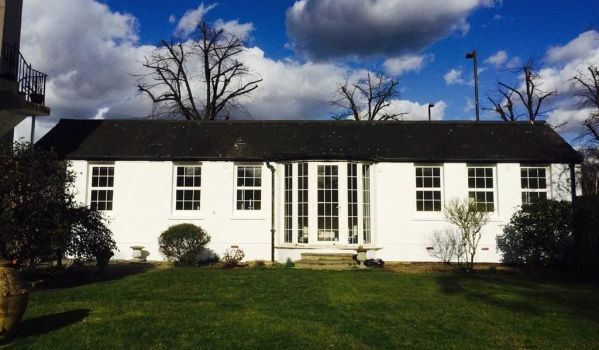 By the time participants hit the halfway point at Tower Bridge, their aching legs may be distracting them from some of the fantastic architecture and properties available in the area. In Southwark, property values have risen by 4.3 per cent to £648,104, which equates to a £27,169 rise over the last 12 months.
Prime views of the runners streaming across Tower Bridge come at a premium. A two bedroom flat on the riverfront being sold by Hamptons International will set you back £2.5m. Along with stunning views from every room, the flat boasts a 24 hour concierge service and secure parking.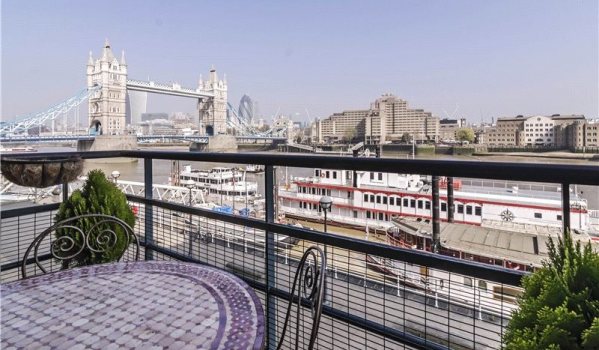 As runner's spirits soar as they hit the home stretch of the race, so do the house prices. Average property values in Westminster have climbed to £1,176,967, with a 5.11 per cent increase in the last year – the equivalent of £57,258.
A six bedroom townhouse with views of Birdcage Walk - where every runner from professionals to those dressed as dinosaurs will make the final push to the finish line – will make a hefty dent in your wallet at £21m. The Grade II listed property is available through Hathaways and has been immaculately renovated to include two kitchens, a master suite duplex and a media room.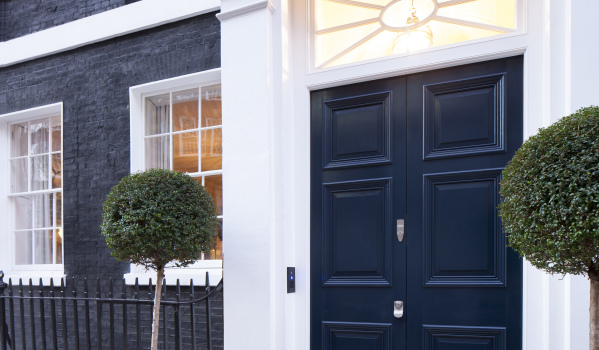 Among the thousands of runners this year, there are several celebrities taking part including Jenson Button, Greg James and James Cracknell. World record holder and race winner Paula Radcliffe will be ending her competitive career among amateur runners, following her recovery from a severe foot injury.