Zoopla's ambassador Phil Spencer explains how the purchase of his first home 23 years ago propelled him two steps up the property ladder.
When did you buy your first home – how old were you?
I bought my first property back in 1996 when I was 28 years old.
Where was it?
In Battersea, south west London.
Give us a short description of the property.
It was a four-bedroom flat on the top (third) floor of a block. It had been laterally converted across the length of two buildings. In other words, the wall between two flats had been knocked down into one large space. It was accessible only by stairs and there was no garden. It needed a lot of work.
Did you buy it alone or with somebody else?
I bought it by myself but moved into it with my girlfriend at the time.
How many homes did you view before finding it?
I didn't view any. In fact, I didn't even set out to buy it. The property was owned by a friend who wanted to sell – and, as a trained surveyor with an architect for a best friend – I felt it presented a one-off financial opportunity.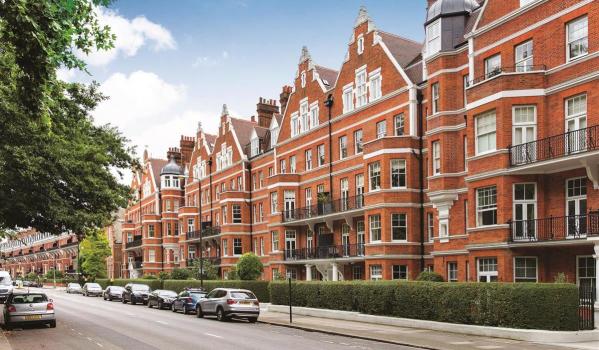 This two-bedroom mansion flat in Battersea is on the market for £850,000 and overlooks Battersea Park
How much did you pay for the property?
I paid £160,000. But it was not a straightforward or traditional sale. I carried out major work turning it back in to two separate homes, before I legally bought it from my friend, the seller.
I drew up a guarantee with him that I would pay the agreed price of £160,000 alongside all the legal costs. And, as his tenant (another friend), had to move out early I also covered the cost of the lost rent. But the arrangement meant I didn't have to pay a deposit so I could use the cash for the renovation.
Did you need to negotiate with on price?
No – at the time it was not easy to sell. My friend wanted rid of it and he was happy with that price.
Did the buying process go smoothly?
There were headaches I hadn't foreseen. I didn't get permission from the freeholders in advance for the work for example, which was tricky. And I got the planning permissions in the wrong order.
However, nine months later, I had converted the space into two properties. I sold the smaller one for £165,000 and lived in the bigger one for the next five years. Over that time, the market in Battersea boomed and I ended up selling that one for £340,000.
It was a learning curve and, in some ways, more luck than judgement. But ultimately it meant I could take two steps up the housing ladder at once.
How do you think your experience compares to that of a first-time buyer of 2020?
My first home experience was rather unorthodox so it's hard to compare. But first-time buyers today certainly don't have it easy – both house prices and rents are high. However, it's a case of making lifestyle sacrifices and looking where the new opportunities are.
If you are looking in London, consider schemes like Help to Buy, for example. Or just rethink your location. We recently filmed a couple who had bought a lovely family house near Kettering for £165,000 which was a 50-minute train journey into London Euston. It's just about thinking outside the box.
Continue your property journey...