A new series of Channel 4's Grand Designs hits our screens this week – so what better time to dig out the best potential building projects currently for sale on Zoopla?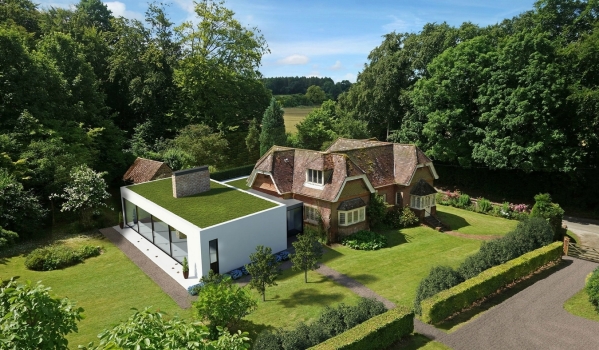 This run-down former hunting lodge comes with planning permission for a very 21st-century extension – as illustrated in the digital drawing above. The work would create two extra bedrooms as well as an open-plan kitchen/living room/dining area. And if ultra-modern isn't your thing, permission for a more traditional extension has been agreed too.
Available via The Modern House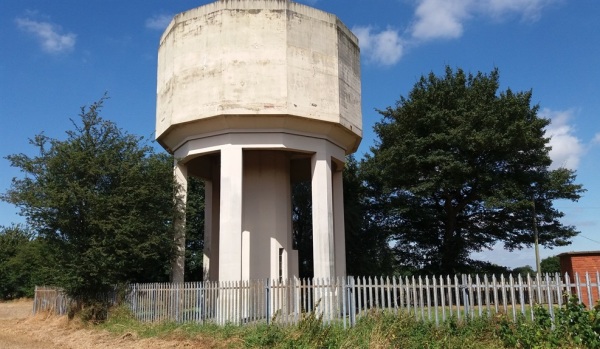 2. Water tower in Sykehouse, East Yorkshire, for £85,000
As conversions go, it doesn't get much more challenging than a water tower. Built in 1949, this concrete one – pictured above in its current state – is now waiting for a determined owner with the vision and budget required to transform it into a four-bedroom home with (inevitable) panoramic views of the surrounding farmland.
Available via William H Brown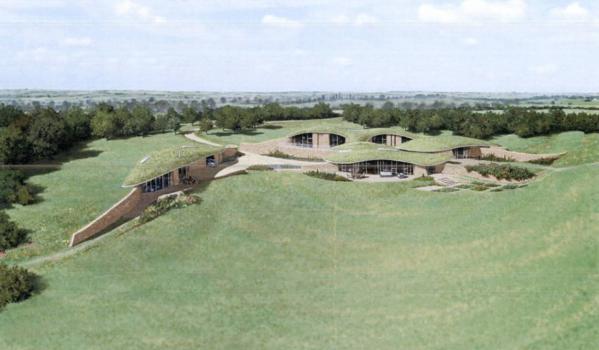 3. Plot of land in Upper Stowe, Northampton, for £895,000
Start from scratch to create this futuristic, eco-friendly version of a Hobbit hole – a computer-generated depiction shown above. Planning permission is already in place for this one-of-a-kind five-bedroom home split over three floors with a separate guest house and triple garage. There'll be no shortage of outside space either as your £895,000 buys more than seven acres of land.
Available via Howkins & Harrison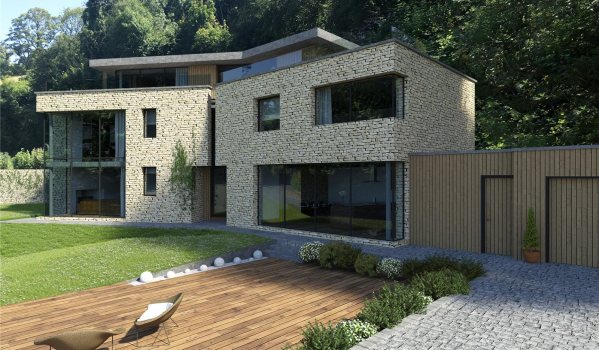 4. Plot of land in Burleigh, Stroud, Gloucestershire, for £450,000
If a typical Cotswolds cottage won't cut it for you, how about building your own modern and spacious home in one of England's most idyllic spots instead? The proposed house – illustrated digitally above – could be built from local stone and topped with a zinc roof for that modern edge. The elevated plot will ensure stunning views of the surrounding valley.
Available via Hamptons International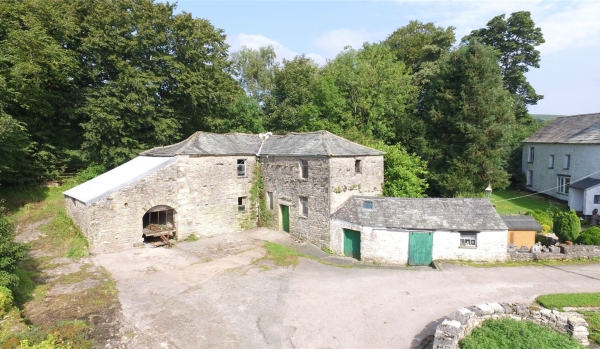 5. Old Corn Mill in Orton, Penrith, Cumbria, for £175,000
If the 'unsafe' first floor of this former corn mill – pictured above in its present state – doesn't put you off, you're definitely worthy of Grand Designs status. The would-be owner will be given existing permission to convert the mill into a four-bedroom home with a first-floor sitting room. The £175,00 price tag also includes a 1.6-acre paddock with a stream bubbling through it.
Available via Penrith Farmers & Kidds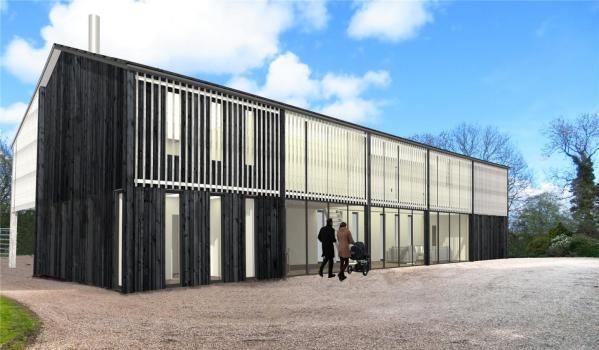 6. Property in Little Tew, Chipping Norton, Oxfordshire, for £1.25m
With the help of a good architect and a team of hardworking builders, two agricultural sheds for sale in Little Tew could be transformed into this a state-of-the-art home – as illustrated by the digital model above. Access will be via its own private track.
Available via John D Wood & Co.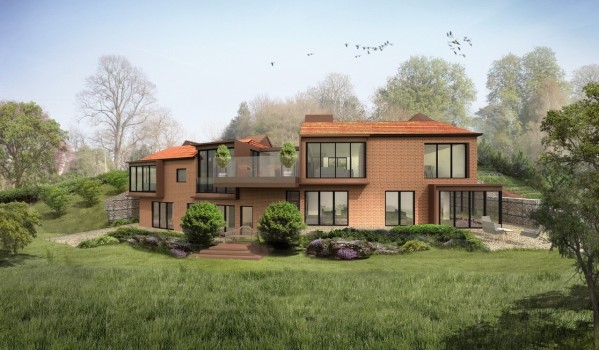 7. Plot of land in Goudhurst, Kent, for £820,000
Fancy a home that's been designed by an award-winning architect? This 2.1-acre building plot in Kent comes with permission for a five-bedroom eco house (illustrated above) designed by Sir Terry Farrell, whose revered work includes the headquarters of MI6. Nestled into the hillside, the house would offer panoramic views of the Tiese Valley.
Available via Weald Property