Never mind summer. British Gas has announced a 12.5% rise in the cost of electricity. Switch now to secure a cheaper energy deal before the cold kicks in.
Don't let summer lull you into a false sense of security when it comes to your household bills. With more energy price hikes planned for September, now's the time to take control. Start with these four simple steps.
Step one: Review your energy bills
British Gas announced today it will be hiking up its electricity prices by 12.5% with effect from 15 September. The move will impact 3.1m customers on its standard variable tariffs, slapping an extra £76 on the cost of their annual bills.
British Gas may still be the cheapest standard tariff across the so-called 'big six' suppliers. But it's still £286 more expensive than the cheapest deal available on the market today.
The solution? If you are on a standard variable rate tariff with British Gas or any other energy provider, switching to the cheapest dual fuel (gas and electricity) deal could save you up to a whacking £618 a year, according to uSwitch figures.
Deals can change daily and energy companies don't all supply every part of the country, so always shop around.
And bear in mind there'll be no disruption in switching over your gas and electricity. Your new supplier will use the same pipes and meters as the old one did – all you'll notice is a cheaper bill.
Step two: Check your mortgage
Nine times out of 10, your mortgage will be your biggest monthly outgoing, so it follows that any saving you can make on it will also be significant.
Before you do anything, you'll have to get to grips with your current mortgage arrangements.
If you are midway through a mortgage deal, such as a fix or tracker, you'll probably be hit with a charge to redeem it early – which is likely to make switching a false economy.
However, if you are paying your lender's standard variable rate (SVR) you'll be free to leave at any time, and more than likely be able to pocket substantial savings by remortgaging to a cheaper deal.
Lender SVRs typically range between 3% and 5% but, so long as you have a chunky deposit (or existing equity in your home), much cheaper rates are available.
Shop around to see what's available for your circumstances. But remember, super-cheap mortgage rates can come with hefty arrangement fees. You'll need to factor these into the overall cost of the loan and offset them against any savings you make.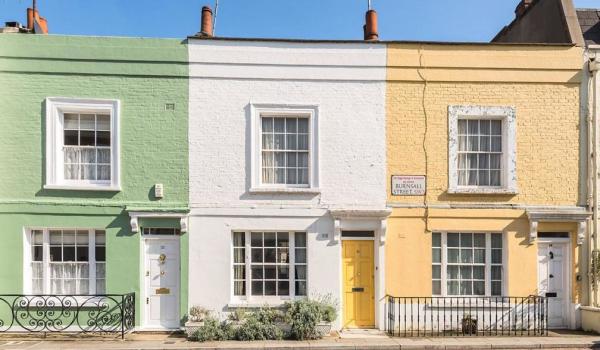 It won't be summer forever: act now for cheaper winter bills
Step three: Dig out your home insurance
Home insurance – the collective term for both buildings and contents cover – is probably the most overlooked of all household bills. But you could find that, by shopping around, the same level of cover is available at a lower premium.
Usually, it makes financial sense to pay your quoted annual premium upfront in one lump sum. This is because the insurer sees it as a loan which it will effectively charge interest on if you opt to pay it monthly.
However, a special offer, currently available through uSwitch, allows you to spread your payments throughout the year at no extra cost*. So whatever cheaper home insurance deal you can find becomes more manageable still.
And remember, so long as you switch at your renewal date rather than midway during the policy, you'll be able to transfer your full quota of no claims discounts you've built up with your current provider, to your new one.
Step four: Sort your home phone and broadband
Home phone and broadband is another example of an essential household bill that it makes no sense to be paying over-the-odds for. In fact, switching can save up to a surprising £184 a year, says uSwitch. It might also be a good time to bundle in your TV too.
*The home insurance comparison service is provided by Autonet Insurance Services Ltd, registered in England No. 3642372. Autonet Insurance Services Ltd has its registered office at Nile Street, Burslem, Stoke-on-Trent ST6 2BA United Kingdom. AutoNet Insurance Services Ltd is authorised and regulated by the Financial Conduct Authority (FCA) (Registration number: 308213).
Which household bill would YOU be most inclined to switch? Tell us by posting in the comments below...