With Holloway Prison set to close to make way for new housing, we take a peek at how other iconic buildings have been converted into homes.
Would you buy a home where criminals such as Rose West and Myra Hindley used to be incarcerated? The Chancellor, George Osborne announced in his Autumn Statement in November 2015 that old Victorian prisons, "not suitable for rehabilitating prisoners" are to be closed to free up more space for housing in inner city areas.
And with Reading Prison shut at the end of 2013, Osborne named London's notorious Holloway Prison for women as next for the chopping block.
This got us thinking here at Zoopla HQ about what other iconic buildings and sites have been converted into new homes with history. Here's our top eight:
1. The Bridewell Prison, Liverpool
Good luck getting in if you've forgotten your keys to this unique student accommodation. Up until 1997 The Bridewell in Liverpool's Cheapside functioned as a prison and then sat derelict for 16 years. These days, it has a new lease of life as luxury student accommodation, complete with ensuite showers, a gym, laundry facility and suitcase and cycle storage. This one-bedroom flat is on the market for £59,500 through agentonline.co.uk.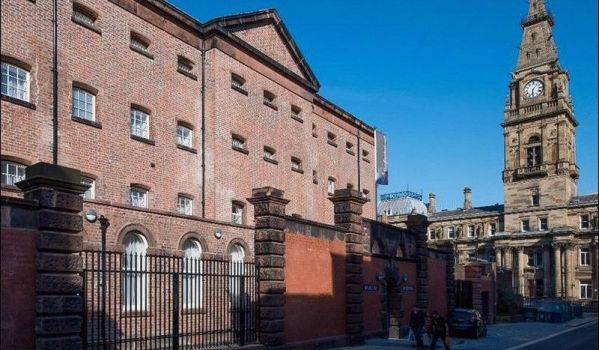 2. Battersea Power Station, south London
After more than 30 years of neglect, Battersea Power Station is being transformed into one of the most iconic residential places to live in London. The former coal-fired station will be turned into 3,500 homes, offices, shops, a park, gym and theatre. But prices will make your eyes water. This three-bedroom flat with views of the River Thames is available through UK Homes Enterprise for £6.3m.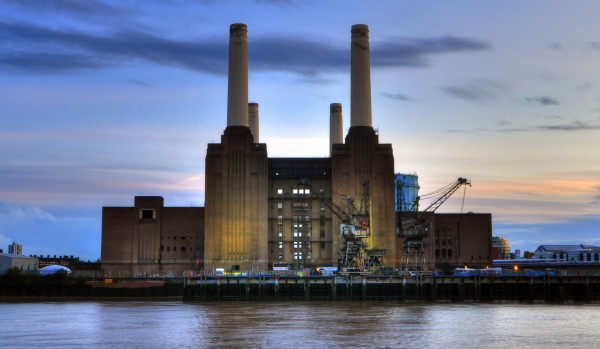 3. Terry's Chocolate Factory, York
Chocoholics will love this two-bedroom flat built on the former site of the Terry's Chocolate Factory in York – it even comes with a sculpture celebrating its most famous orange treat. With a price tag of £299,995, the property is being marketed via David Wilson Homes. The historic Terry's factory buildings are also in the process of being converted into apartments.
4. Warley Hospital, formerly Essex County Lunatic Asylum, Brentwood
If you're not worried about past patients haunting your home, how about a former asylum in Brentwood? This modern three-bedroom flat is part of the renovation of the original Victorian gothic building that first opened in 1853. It became Warley Hospital a hundred years later, but closed in 2001. It's on the market for £495,000 through Douglas Allen.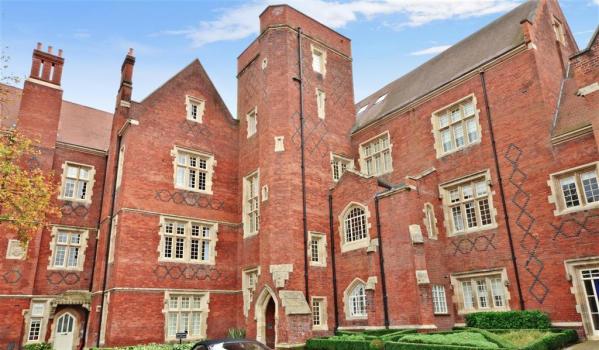 5. Highbury Stadium (Arsenal's old football ground), north London
It's surely every die-hard Arsenal fan's dream to live within the grounds of the club's old stadium in Highbury – but they'll need a cool £550,000 to secure even a one-bedroom flat. This one comes with views over the hallowed pitch, a private terrace and a 24-hour concierge. The sale is being handled by Portico.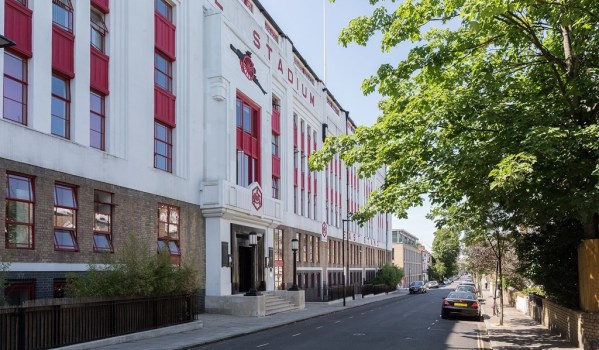 6. Newbury Racecourse, Berkshire
Most people are content with a day at the races, but you could enjoy 365 a year from the comfort of your living room with this four-bedroom detached house on the grounds of Newbury Racecourse. It also has panoramic views of the course from the master bedroom and roof terrace. David Wilson Homes is marketing the property for £905,000. Let's hope you back a winner.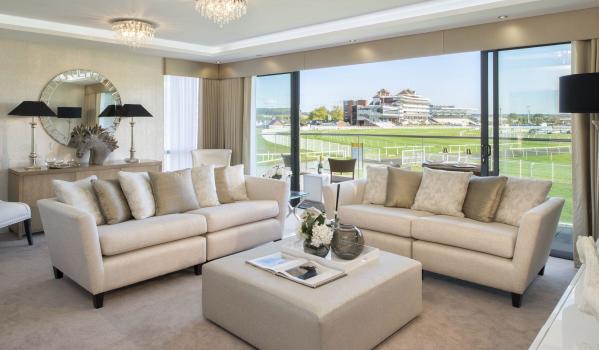 7. The old Victorian water tower, Chigwell,
This one-of-a-kind converted Victorian water tower near Chigwell offers spectacular views over east London and Essex. Perks at the luxurious three-bedroom flat's include a designer kitchen, a reception room with built in surround sound, a walk-in-wardrobe, and its own private lift to save the stairs up the 50ft tower. Sky-high living doesn't come cheap though at £1,050,000 through Knightsbridge Estate Agents.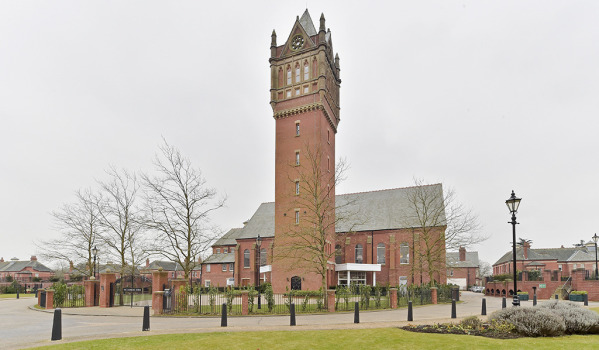 8. Hoffman Square, Shoreditch, east London
You're unlikely to find chewing gum under the desk in this chic Shoreditch apartment. The impressive Grade II listed nineteenth century building was originally an almshouse (a charitable home for the poor and elderly) built by an acclaimed livery company, the Worshipful Company of Haberdashers, and later had a spell as a furniture design college. This one-bedroom flat has been kitted out with a modern kitchen and bathroom, and comes with the rare London perk of its own parking space. Foxtons is selling the property for £895,000.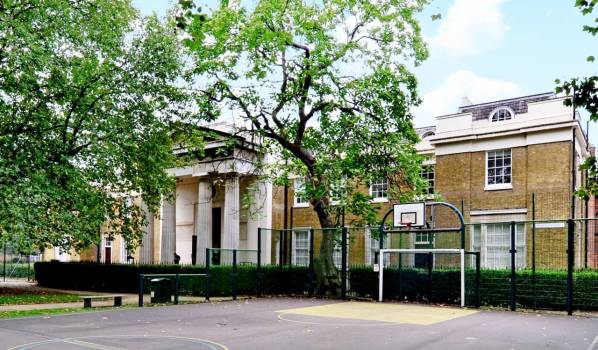 What's your view? Tell us by posting a comment...